'90 Day Fiancé': Why Angela Deem's Lawyer Says Divorcing Michael Ilesanmi Could Get Extremely Complicated
On the latest episode of 90 Day Fiancé, 55-year-old Angela Deem is considering a divorce from her 31-year-old husband, Michael Ilesanmi. The controversial couple has had their fair share of breakups and makeups in their three years together, but it seems like it might actually be over this time. Angela has even gone as far as to talk to her lawyer about how to go about divorcing Micheal in both America and Nigeria. However, it appears that the divorce process is a lot more complicated than Angela previously thought.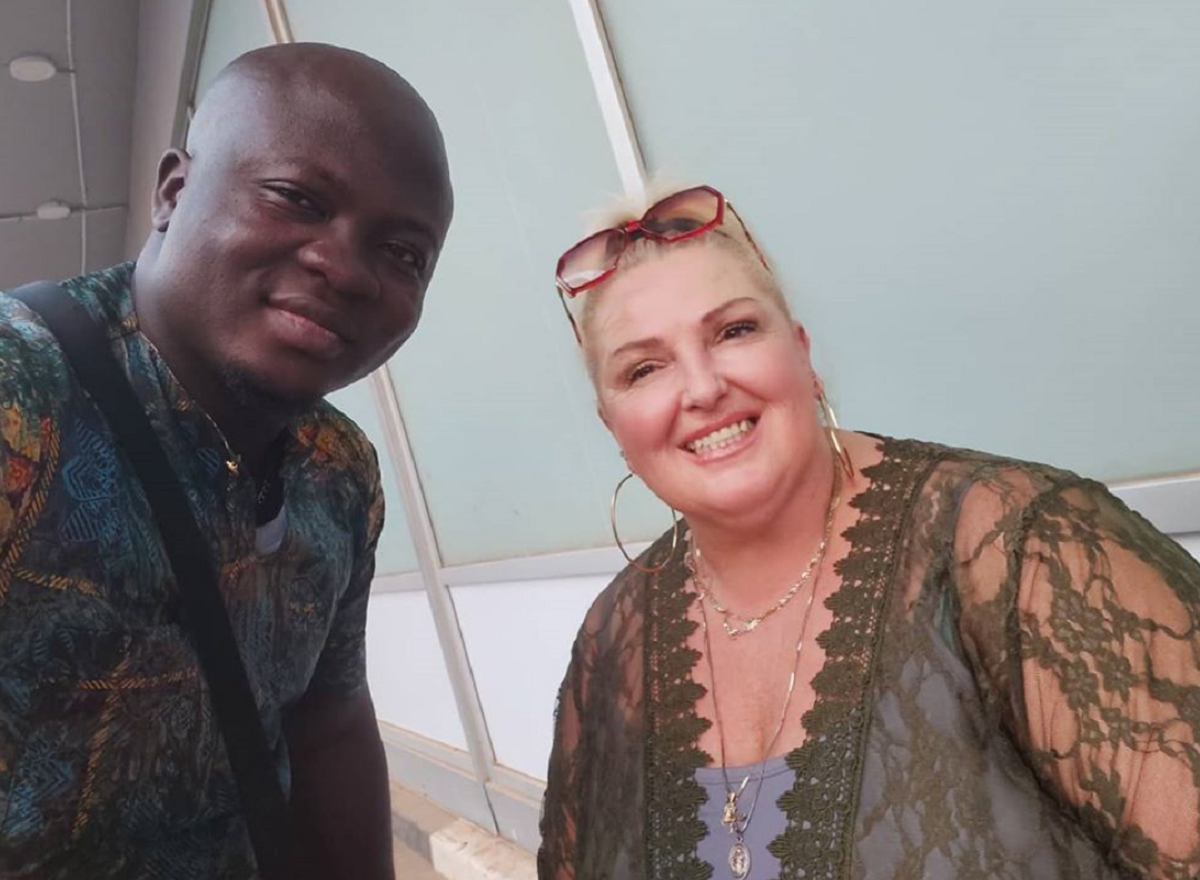 90 Day Fiancé's Angela wants to divorce Micheal in Nigeria and America
On the 90 Day Fiancé: Happily Ever After? episode that aired on June 27th, Angela revealed that she and Michael had broken up after a big fight and that they are "done." She is seen in the episode going to see her lawyer, Lew, to find out what it would take to divorce Micheal. TLC fans know that the Georgia native has threatened to divorce Michael before, but this is her first time going to her lawyer for advice about divorce. Previously, she's gone to Lew to help get Michael to the United States.
The pair broke up yet again, possibly for good this time, after Michael wasn't being supportive after she had undergone gastric bypass as well as breast reduction surgery. Michael didn't want Angela to go through with the surgeries because he believes that they were too dangerous and too expensive. In Nigeria, where Michael is from, cosmetic surgery is very rare, and going under the knife is saved for only life or death situations. On top of that, since there is still a travel ban with America and Nigeria, there is no way for the married couple to try to work things out in person.
Divorcing Micheal means that Angela will void the 90 day spousal visa
Angela went into her lawyer's office, sure of her decision to divorce Michael after he didn't reach out to her after the split. However, Angela seemed to have a change of heart after hearing about just how complicated it is to divorce Michael. Lew, Angela's Lawyer, explained to her that if she wanted to undo the divorce, it would be nearly impossible for Michael to get into the US again.
Lew explained, "If you get the divorce now, what would happen is we would have to inform USCIS that the circumstances had changed. At that point, we will withdraw all the processing of your I-130 or your spousal visa." This news seemed to shock Angela, which made her second guess if divorce is the best option. Lew then explained that if they were to divorce and get back together, they would have to not only re-marry but would have to re-apply for the spousal visa, which would cause Michael's approval rate to go way down.
Lew also explained that if Angela wants to go through with Michael coming to America on a spousal visa that she has to be prepared to be financially responsible for him for the rest of his life. It was revealed this season that former President Trump had changed the laws for sponsorship for a foreign fiancé or spouse. This means that if Angela does go through with bringing Michael to the US, she will be responsible for him for the rest of her life, not just 10 years like it was prior to the law change.
Angela thinks that Michael is 'scamming' her to get to the US
90 Day Fiancé fans have been watching Angela and Michael since they first appeared on TLC on season 2 of 90 Day Fiancé: Before the 90 Days. Since then, they've appeared on three more seasons. Angela has convinced her family – and most of the TLC fans – that Michael hasn't been scamming her for money or a green card. However, it seems now Angela isn't so sure herself.
On the recent episodes of this season, Angela and Michaels' relationship has only gone from bad to worse after Angela's mistrust of Michael has only grown. With Michael's history of cheating, Angela is even more concerned than before that Michael refuses to pick up the phone for days at a time. She even went to find out what it would take to hack Michael's phone.
It seems the cultural differences, the 24-year age gap, and distance have finally caught up to the bicontinental couple. It's going to be interesting to see what Angela chooses to do. Lew explained that the decision is entirely Angela's and that he will help her either continue on with the spousal visa journey to get Michael to the US or that he will help her through the divorce process.