'90 Day Fiancé': Angela Deem Says Michael Ilesanmi Will Get a Penis Extension
90 Day Fiancé couple Angela and Michael experienced a big rough patch during their most recent season on the show, and it seems like things haven't been improving. The Tell All episode featured the two butting heads over how Angela Deem treats Michael Ilesanmi, and her interactions with Dr. Obeng. Following part two of the Tell All, an extra scene featured Angela Deem saying that Michael Ilesanmi is "gonna go get an extension" for his penis. This follows on Angela bringing up Michael's penis size on television earlier in the season in an attempt to shame him. 
Angela Deem says Michael Ilesanmi is getting a penis extension
The 90 Day Fiancé Tell All episodes featured plenty of drama between Angela and Michael, especially when it came to Angela Deem's interactions with Dr. Obeng and aunt Lydia.
Michael Ilesanmi was shocked when he discovered that Angela Deem, who had been very flirty with her surgeon, Dr. Obeng, had gone to Dr. Obeng's birthday party without telling Michael. He then learned that Dr. Obeng drove Angela home.
"Are you kidding me? If I was the one that did this, you would curse me out, say all sorts of things, right? Why didn't you tell me this before?" Michael pointed out. His aunt Lydia agred, saying that Angela doesn't show Michael any respect.
Angela Deem took that very personally and started screaming and shouting at Lydia and Michael. Eventually, she stooped low enough to flash the camera, as if that would somehow make her point or end the argument.
Later an extra scene showed Angela and her daughter Skyla talking. Angela decided to discuss the size of Michael Ilesanmi's penis.
"His penis is fine but he's gonna go get an extension," Angela Deem told her daughter.
Angela has insulted Michael's genitalia before on '90 Day Fiancé'
This is not the first time Angela Deem has discussed her husband's genitalia on television — in fact, she denigrated him during an episode of 90 Day Fiancé by claiming he "lied" about his size.
"I should have left you when I went over there and your penis wasn't what you said it was. You lied from the beginning, Michael," she yelled at him on the phone during an argument.
"You need to find you a Nigerian woman. I don't wanna be married no more. End of the day, you're not gonna see me back in Nigeria. I don't wanna do nothing with you. Look, I'm setting you free. Go get who you wanna get. This relationship is over," she added.
The two eventually reconciled the argument, reconnecting over a steamy bathtub scene that had fans covering their eyes.
Is such a surgery even possible?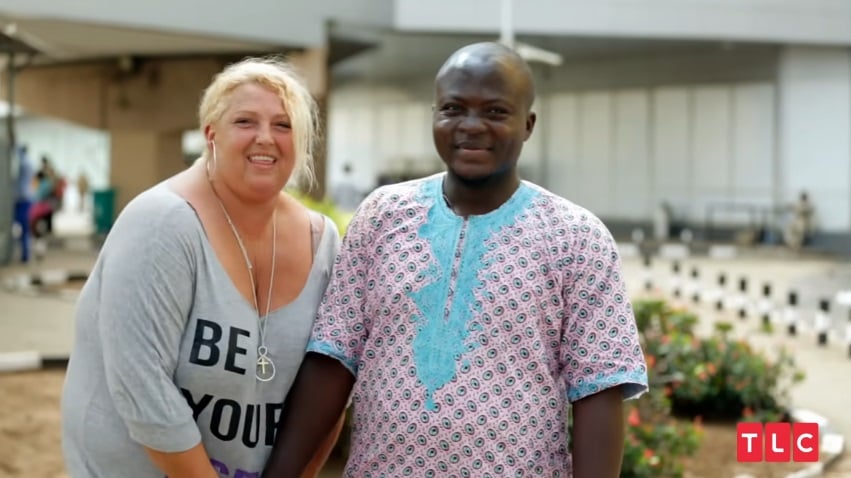 It remains unclear whether or not Angela Deem's statement holds any actual water with her 90 Day Fiancé husband. What's more, it seems to hold very little water with modern medicine as well in terms of necessity and effectiveness, excepting a rare procedure involving a silicone Penuma device.
"Surgery may involve the insertion of silicone implants, the transfer of fat cells, or the use of skin grafts to increase the size of the penis. Other approaches may take the form of cosmetic surgery to give the appearance of a longer penis," explained Medical News Today. 
Another method includes cutting the ligament attaching the penis to the pubic bone, but this also does not truly change the size or length.
"The injection of fat cells into the penis is not shown to be safe or effective. Some people offer this to increase width. Surgery to cut the suspensory ligament of the penis in adults is not shown to be safe or effective. Some people offer this to increase length," notes the American Urological Association.
RELATED: '90 Day Fiancé': Angela Deem Tells Natalie Mordovtseva to 'Take Her Mother—— Self Home'