'90 Day Fiancé': Angela Deem Says She Had Sex With Michael Ilesanmi 38 Times in Two Weeks
Michael Ilesanmi and Angela Deem have always run hot and cold on TLC's '90 Day Fiance' Season 7. But on Part 1 of the Season 7 Tell-All on Feb. 16, host Shaun Robinson got them to admit that at least in the bedroom, things are always hot between them.
TLC's 90 Day Fiancé Season 7 finally came to a close, with several of the couples getting married and others wondering if they should go their separate ways.
Host Shaun Robinson sat down with all the Season 7 couples on the 90 Day Fiancé Tell-All Part 1 on Feb. 16. Robinson asked the couples about all their drama, from breakups and makeups to Tania's infamous Costa Rica trip and Michael Jessen's divorce from his ex-wife Sarah.
But the reunion started off on a lighter note, as Robinson questioned each of the couples about their sex lives. While some couples, like Blake Abelard and Jasmin Lahtinen, were a little shy about answering, others opened up right away with juicy details. As usual, Angela Deem came through with all the specifics without skipping a beat.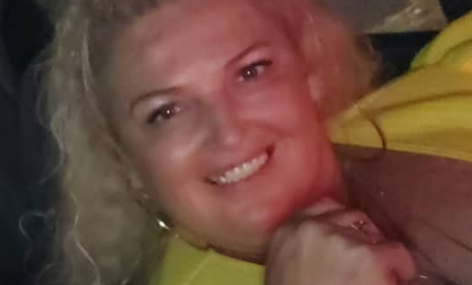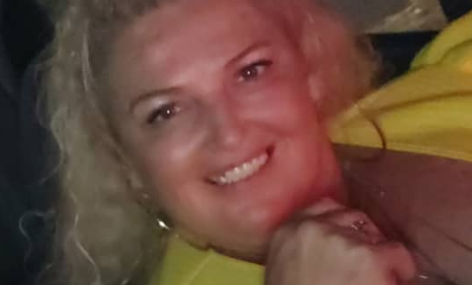 Angela and Michael said they're very active in the bedroom
Angela, never one to mince words, said she's more than active behind closed doors with her Nigerian husband, Michael Ilesanmi. The newly married grandmother of six exclaimed, "We had two weeks together, and I counted 38 times!"
"What?!" Robinson exclaimed as the cast erupted in gasps and told Angela they were impressed. "He's a beast, Shaun!" Angela insisted, as Robinson laughed that she wasn't sure she believed the 90 Day Fiancé star. "I promise!" Angela declared.
Michael agreed that the couple did in fact have sex four times a day when they were together, and when they wanted to take a break, they just went upstairs and did it all over again.
Robert and Anny talked about finding creative spots for sex
Robert Springs and Anny famously clashed about sex throughout 90 Day Fiancé Season 7. Anny always wanted more sex than Robert could provide as a single working dad with more than one job. She even brought up fantasies like threesomes, while he wasn't too keen.
What's more, Robert's five-year-old son Bryson slept in bed with the couple in a one-bedroom apartment, making it difficult to find private time together as a couple. "How do you guys maneuver that?" Robinson asked, wondering how they made space for their sex life with little space and a busy schedule.
"You got the shower, you got the living room, you got anywhere," Robert explained. "The couch," Anny added.
"You improvise!" Robert declared.
"Amen," Tania Maduro's husband Syngin Colchester joked. Blake added with a laugh, "He has to go to school, right?"
Mursel said sex was 'sacred,' but Anna had different ideas
Mursel Mistanoglu explained that, with his cultural background, he was surprised by open discussions of sex in the U.S. "This is the first time where I experienced people talking about sex openly," the Turkish 90 Day Fiancé star said.
"Welcome to America!" Michael joked in response. "Freedom culture," Sasha Larin, Emily Larina's husband, agreed. "You can say whatever you want."
When Angela asked how many times a day Mursel and his wife, Anna Campisi, had sex, he was reticent to respond. "This is [a] sacred thing," he replied reluctantly, blushing profusely. But Anna wasn't quite as shy, sharing that she and Mursel got busy once a day while her three sons were in school.