'90 Day Fiancé': Angela Deem Says She Hasn't 'Totally Grieved' for Her Mother
On 90 Day Fiancé: Happily Ever After, Angela Deem and Michael Ilesanmi have finally gotten married in Nigeria. Despite the happy moment, Angela receives terrible news about her mother very soon after. Angela learns that her mother is unresponsive, and she's being rushed to the hospital.
Luckily, Angela is able to get an earlier return flight home, but her wedded bliss is quickly dashed by her harsh reality. She makes it home in time to say goodbye, but her mother passes away shortly thereafter, and it's a terrible moment for Angela and her family.
This week, Angela admits that she hasn't "totally grieved" for her mother, and it's truly a sad moment for her. It's even worse because Michael is not able to be there for emotional support.
Angela Deem gets a call from her daughter that changes everything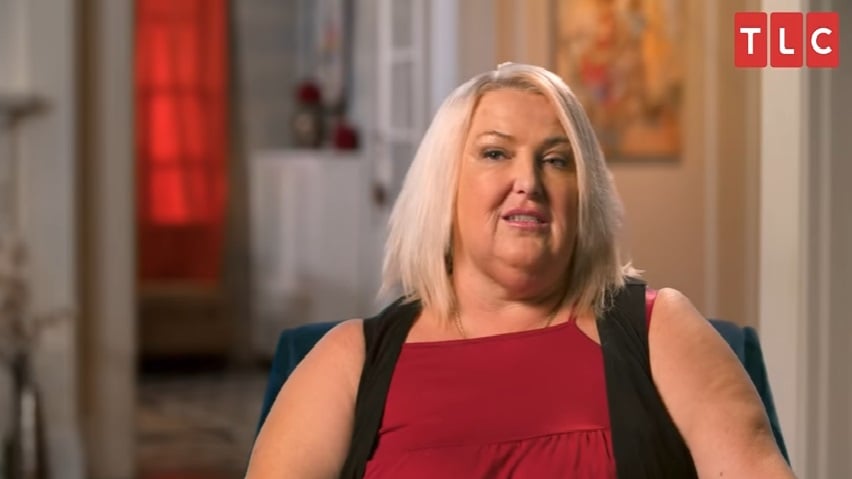 Skyla, Angela's daughter, calls her mother while she's over in Nigeria to tell her that Angela's mother is unresponsive. The ambulance came to the house, and she was brought to the intensive care unit of the hospital. It's a devastating moment for Angela, who is helpless to do anything while thousands of miles away in Nigeria.
Angela is antsy to get home to see her mother, and she packs up her things for her earlier flight back home. They get to the airport, and Michael gets Angela's suitcase out of the car. They head into the crowded airport, and steal a few more moments together before Angela gets on her plane. They say goodbye, and Angela heads back to Georgia to see her mother.
Angela finally returns home and goes straight to the hospital just in time. She is able to see her mother while she's responsive, but just 10 days after her return, her mother passes away. It's absolutely devastating for her family, and it's even harder because Michael isn't with Angela to help support her during this time.
Angela says she hasn't 'totally grieved' for her mother
Angela is understandably hurt and grieving for her mother. "It was hard," Angela tells the cameras. "But I stayed strong for her."
Skyla tells producers she's "worried" about her mother. "But, I feel like Mama, she's not that open with people, and she, you know, she doesn't wear her sensitive emotions on her sleeve," Skyla says. "So I can't really give her the support that she needs. So, I'm just worried about Mama."
Angela is going through a lot, and she isn't able to have her husband with her during this agonizing time. It makes it all the more difficult for her. Over the phone only gets you so far, especially in a time like this.
"Michael's been great over the phone. The point is he's not here physically," Angela explains. "Sometimes you need that snuggling up hugging you when you're really depressed and you're trying to be strong for everybody. You know? Like I still have not totally grieved for my mom. Like I think I'm still in shock."
It's completely understandable why Angela hasn't "totally grieved." It's shocking to lose someone, and it's hard to come to terms with the loss. It's even harder because Michael isn't there with his wife, and Angela is trying to be strong for everyone around her.
Angela's wedding is overshadowed by the loss of her mother.