'90 Day Fiancé': Angela Deem Shows Off Post-Surgery Photos, Fans React
Angela Deem of 90 Day Fiancé recently took to Instagram to show off a photoshoot taken after her surgeries in August. Angela and Michael clashed a little over her choice, but has since Deem undergone several different procedures for health and personal reasons. Since then, she's opened up about the process and what it was like for her.
Angela and Michael butted heads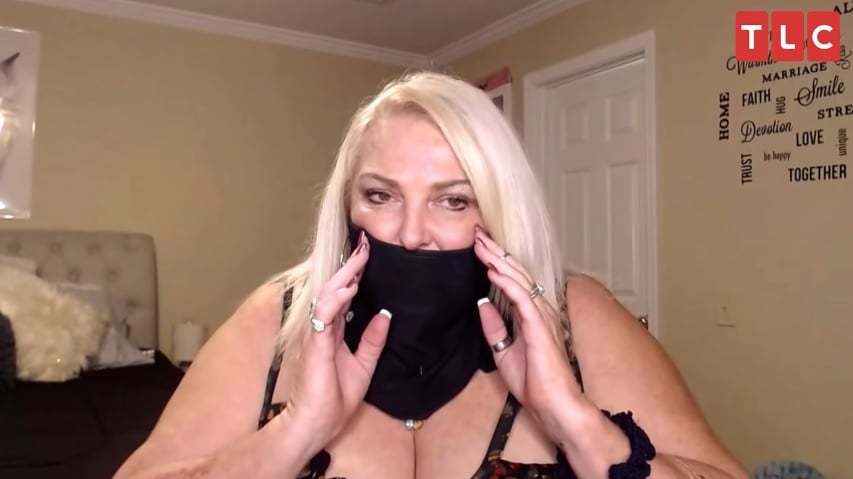 RELATED: '90 Day Fiancé': Angela Deem Has Starred On 'Maury' With Her Daughter Twice
Angela and Michael struggled with Deem's plans. Angela on 90 Day Fiancé revealed her intention to undergo surgery. At the time, Michael Ilesanmi was not pleased with Deem's decision to go under the knife. 
"She knows I don't like anything surgery. Like, no doing all this artificial stuff. I don't like it," he said.
"Listen, I've been beautiful all my life. I just had a weight problem. … You gotta feel sexy to be sexy. Right? And, you know, I never like to feel fat or anything," she told Ilesanmi. She also added that there were health concerns surrounding her weight, including breathing difficulty.
"I don't complain about your body, you know this. I didn't complain. I like big things. I like you the way you are. I like big things. You know this," Ilesanmi replied.
Deem went through with the surgeries regardless, and of course, Angela and Michael are still going strong. However, Deem did have anxieties of her own when it came to the procedure.
"I was still ready, but started thinking, 'What if I don't come out of anesthesia?' I'm always working doubles and you know, sleeping three hours, but as you get older, these things start clicking in your mind because your age is telling you, you're not as young as you used to be," she told Us Weekly.
Angela of '90 Day Fiancé' shares new photos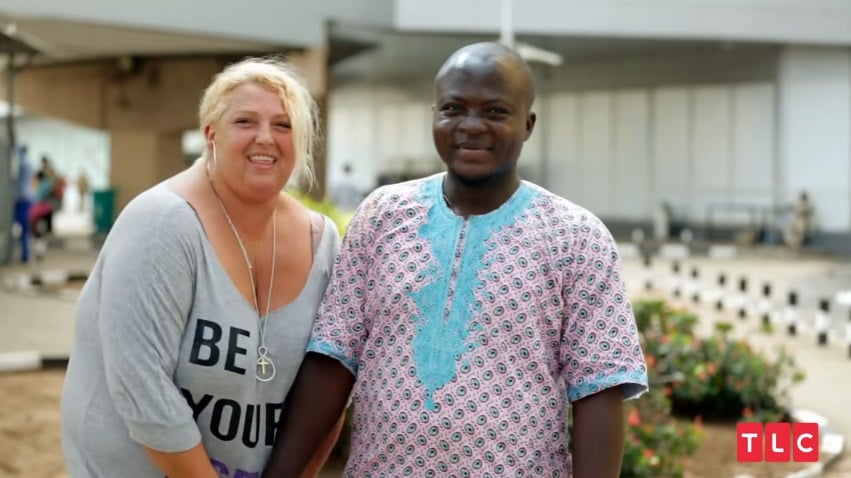 Us Weekly took a series of photos for Angela of 90 Day Fiancé, which she reposted on her Instagram.  
"Yay! Happy to show y'all these amazing pictures of mine," she captioned the gallery.
"I've always wanted to enhance my look for Michael because of his age, but this journey — people need to know — I felt like I would have died without the weight-loss surgery. I worried, if I don't get on the table, I'm gonna die." she told Us Weekly.
In sum, Angela Deem underwent gastric sleeve reduction, back liposuction, and a breast reduction. She says recovery was challenging.
"The first three months [were] the hardest months of [my] life. It's a journey — not only physically, but an emotional journey because you come out of surgery and you just think everything's going to change, but actually you can't eat for a couple months," she told Us Weekly.
'90 Day Fiancé' fans react
90 Day Fiancé fans were quick to react to Angela Deem's photoshoot, including some fellow franchise stars.
"You are beautiful and gorgeous inside and out!" commented Darcey Silva.
"You look amazing congratulations to you we are so proud of what you have completed," wrote David Toborowsky.
"Oh yeah!! Way to go Angela!!" wrote Michael Jessen.
"You are totin' the eggcellence," joked another Instagram user, riffing off of one of Deem's famous moments.
"Way to go meemaw!!!! … Nothing wrong with lookin' out for you after looking out for others and the grandbabies! I bet you feel so much better and can better move around and hang out with the grandkids," added another fan.