'90 Day Fiancé': Angela Deem Teases Tons of Drama With Michael Ilesanmi in New Season
90 Day Fiancé star Angela Deem has become an iconic part of the hit TLC show. Her relationship with Michael Ilesanmi has had its ups and downs, but most fans seem to come out rooting for "meemaw." Now, Deem is shocking fans with her new look following some big surgeries — but Ilesanmi wasn't entirely on board. Meanwhile, some big drama was brewing between Angela Deem and Michael Ilesanmi following their marriage, according to Deem.
Angela Deem had some major surgeries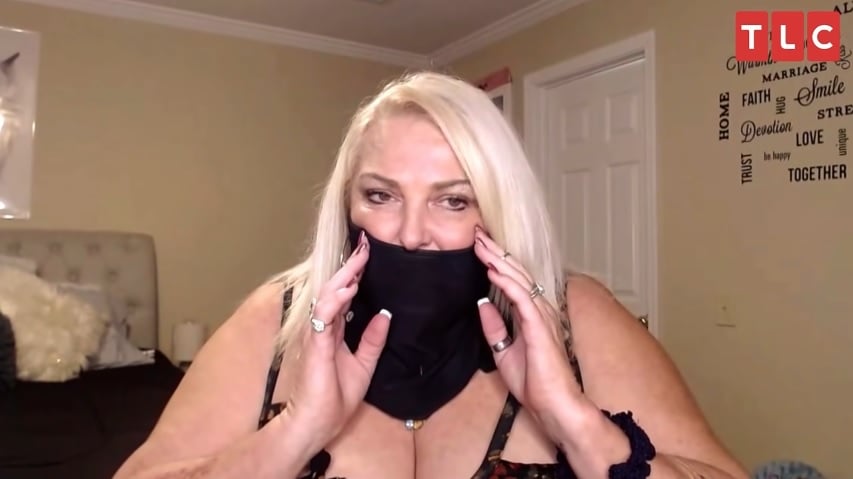 RELATED: '90 Day Fiancé' Fans Are Fed Up With Mike and Natalie
90 Day Fiancé star Angela Deem recently underwent five surgeries to help reduce her weight and assist her with her health — she was beginning to experience difficulty breathing among other things.
"It just hit me all at once. … I couldn't even walk in the grocery store with the kids to get groceries. I was out of breath," she told Us Weekly.
Deem added that she "really thought [she] would die" if she didn't undergo surgery to reduce her weight and make some lifestyle changes. As a result, she underwent five surgeries in the same day.
"I decided to do breast surgery while I'm there. [A] reduction. Everybody's like, 'What?' I'm like, 'Why not?' And then what about liposuction? … I said, 'Let's do it! Let's do it all in one day.'"
"The bad thing was during the surgery … they found, you know, hernias and stuff. So, I actually had five surgeries in one day. I was under anesthesia for, like, six hours," Deem told the publication.
Michael Ilesanmi wasn't sure about surgery, drama ensues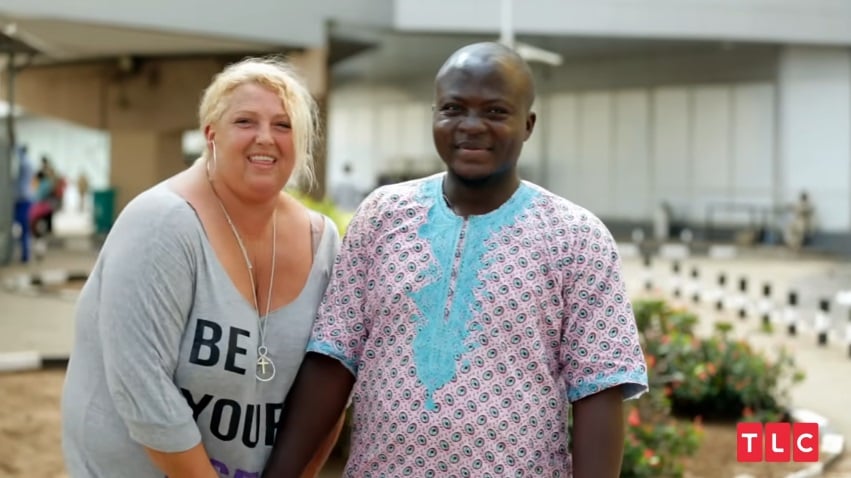 Despite Angela Deem's concerns about her health, as well as her stated desire to look younger for Michael Ilesanmi, her husband wasn't so sure.
"She knows I don't like anything surgery. Like, no doing all this artificial stuff. I don't like it," he said during the Tell All.
"Listen, I've been beautiful all my life. I just had a weight problem. … You gotta feel sexy to be sexy. Right? And, you know, I never like to feel fat or anything," Deem replied at the time.
"I don't complain about your body, you know this. I didn't complain. I like big things. I like you the way you are. I like big things. You know this," Ilesanmi replied. He later explained that he was also concerned that Deem might die during surgery, or that something else bad might happen to her.
"People have lost their life getting this kind of surgery here in Nigeria. I feel she want to risk it all," he explained.
'90 Day Fiance' star Angela Deem says marriage was hell
90 Day Fiancé icon Angela Deem has teased some big drama for her upcoming season of Happily Ever After with Michael Ilesanmi. She's said there's plenty of arguments surrounding her surgery, and went on to add they "went to hell" after getting married.
"I was definitely talking to the [dicorve] lawyer. I said, 'I'm not gonna put up with this. If I put up with this with him all the way over there, what's it gonna be like here?'" she told Entertainment Tonight.
"I mean, we went to hell. We literally went to hell and it was bad, and you'll see that."