'90 Day Fiancé': Angela Deem's Daughter Threatens Not to Act as a Witness For Her Mom's Wedding in Nigeria
90 Day Fiancé stars Angela Deem, a 54-year-old grandmother of six from Hazlehurst, Georgia, and her 31-year-old Nigerian fiancé, Michael Ilesanmi, have encountered many obstacles on their road to wedded bliss—from trust issues and fertility problems to visa delays.
The couple originally applied for the K-1 visa so they could get married in the U.S. But Michael's initial interview with the American embassy in Nigeria didn't go well. So they decided to tie the knot in Nigeria instead, before moving to Angela's home country together.
On a recent episode of TLC's 90 Day Fiancé: Happily Ever After, Angela's adult daughter, Skyla Deem, revealed that she wasn't on board with Angela's relationship. Angela confronted her daughter about her refusal to serve as an American witness in Nigeria—a refusal that could threaten her ability to marry Michael at all.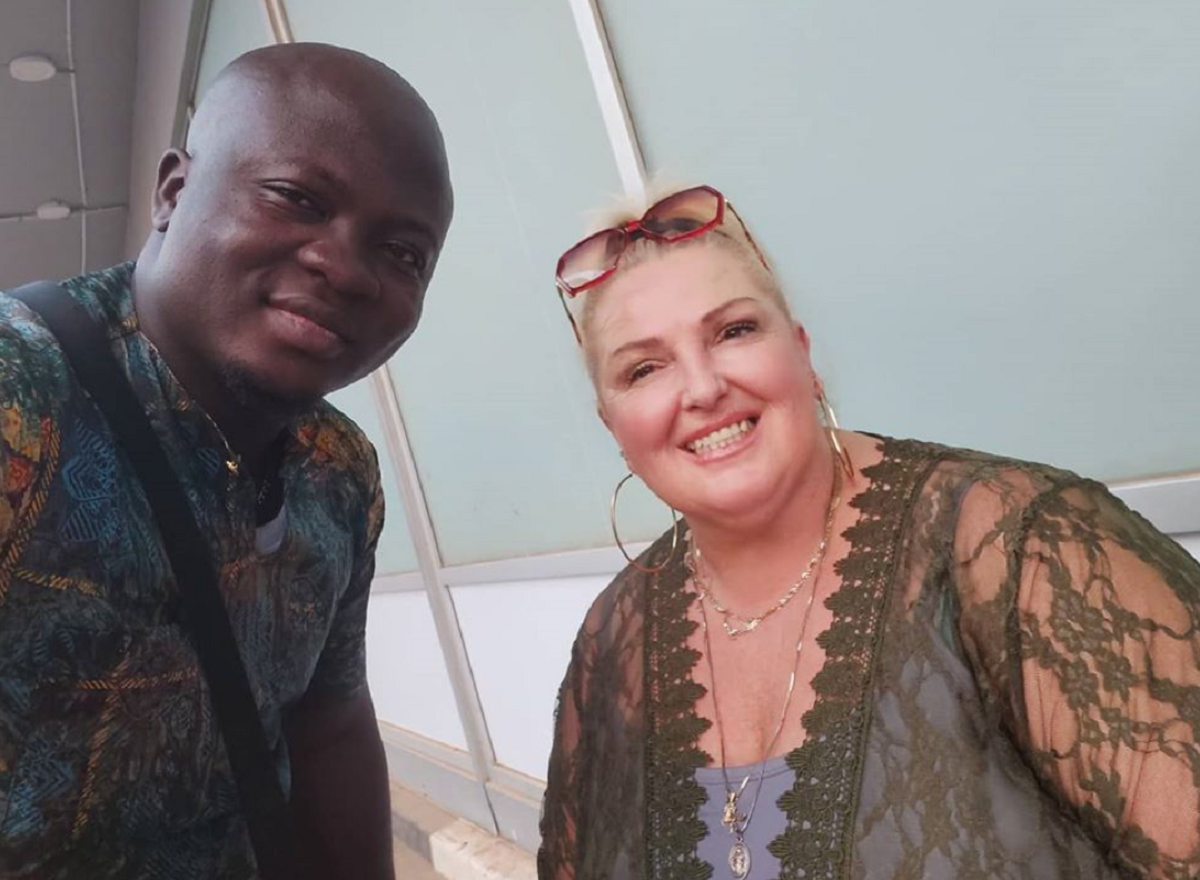 Skyla warned her mom that she still wasn't sure about being a witness at their wedding
In advance of her planned wedding in Nigeria—in a mere matter of weeks—Angela told 90 Day Fiancé producers that there was just one "major roadblock": her daughter Skyla's disapproval.
Angela explained that an American witness was essential if she and Michael wanted to apply for the spousal visa and live in the U.S. together permanently.
"For this wedding to be considered legal, the registry in Nigeria said that I have to have an American friend or family member come and witness this marriage," Angela explained.
But the 90 Day Fiancé star also wanted her daughter present at the event for sentimental reasons. "And it's very important that Skyla be my witness, because she's my daughter," she said.
Skyla had previously asked Angela to visit an attorney to learn about her marital rights in Nigeria. Angela had done so—and had even drawn up a will to protect her assets in the case of death or divorce. But when she told Skyla that she'd held up "her end of the bargain," her daughter's response wasn't exactly what she wanted to hear.
"As fun as that may sound, I can't, Mama," Skyla told her mom in response. "I thought about it, and I really can't."
The '90 Day Fiancé' star said she wasn't ready to trust Michael
Angela's jaw dropped in response to the news. But Skyla told 90 Day Fiancé producers that her mind was made up.
As for why she didn't want to witness Angela and Michael's wedding, Skyla explained, "I thought about going to Nigeria and being a witness to my mom's wedding, but I'll have to take off work, and I can't afford it. I'd have to leave my kids, and I don't want to. And Grandma needs me as well, so doing all this for something I don't support is not worth it."
Angela pushed back against her daughter's decision. But Skyla said she couldn't be budged. "I didn't say I would, I said I would think about it," she reminded her mom. "And I'm not 100 percent sure this is what you should be doing."
Skyla wondered aloud whether Angela could really trust Michael around her grandchildren. "This doesn't just affect you. This affects this whole family," Skyla pointed out. "You're bringing this man over here. Can we trust him?"
The 90 Day Fiancé star was outraged by her daughter's lack of trust. "You trust me that I trust him," she exclaimed, adding that if Michael was American, she didn't believe there would be this many objections.
Angela called Michael so he could talk to Skyla face-to-face
After failing to convince Skyla herself, Angela decided to call Michael on video chat—even though it was the middle of the night in Nigeria.
"Skyla has decided not to go over there and be my witness," Angela told a sleepy-eyed Michael. "I've tried to convince her, Michael. It's up to you to convince her."
Michael pleaded with Angela's daughter to support their marriage if she could. "Skyla, we need you. Please," the 90 Day Fiancé star begged. "I'm lonely here, and I want to be with Angela over there, you know?"
Skyla was apologetic, but she insisted that she couldn't agree to make so many sacrifices for a relationship she wasn't sure about. "That doesn't make it the right thing," she told Michael. "I don't want to sit here and act like I support this marriage, because I don't."
Angela's daughter told 90 Day Fiancé producers that she didn't think her marriage to Michael would last in the long run, anyway. "Mama would be getting married without me, and I know that would hurt her," she said. "But I don't think this relationship is going to make Mama happy, because they don't have nothing in common. Even though opposites attract, they attract, but they don't last."
As for Angela, she seemed heartbroken by her daughter's decision. Michael tried to comfort his American fiancée, saying, "Baby, don't be upset and sad about it. Just be happy that we're getting married."
But Angela's problems were more than emotional; they were also logistical. Now, she had to find another witness willing to visit Nigeria with her in just two weeks, or the marriage might not go through at all.
"At this point, it's all falling apart," Angela said sadly.