'90 Day Fiancé': Angela Deem's Throwback Photo Blows Fans' Minds
90 Day Fiancé star Angela Deem has become one of the most recognizable faces on the hit TLC franchise. She's got a big personality, one that fans either hate, love, or love to hate. Angela Deem is still fairly active on social media, and her appearance has changed recently due to weight loss surgery and cosmetic procedures she underwent. However, fans are more surprised by a throwback photo of the reality television star.
Angela Deem wishes Michael Ilesanmi happy birthday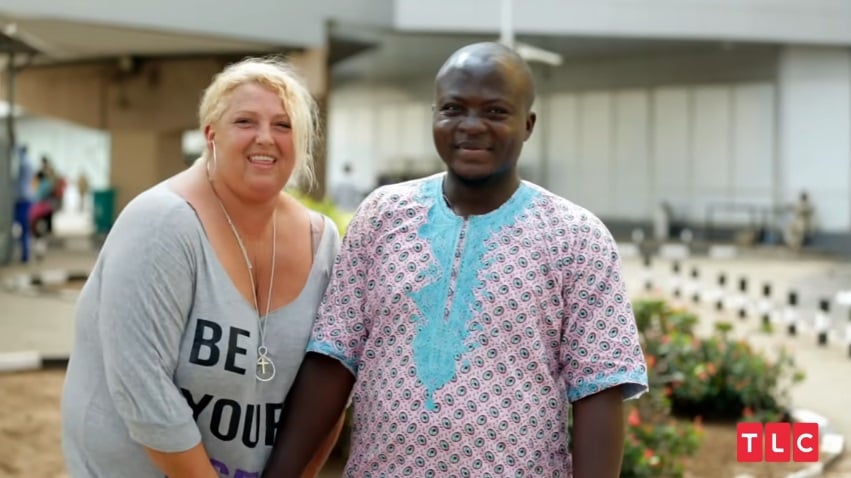 RELATED: '90 Day Fiancé': Angela Deem's Daughter Arrested For Child Molestation, Released Early
90 Day Fiancé couple Angela Deem and Michael Ilesanmi are still going strong. Michael and Angela have weathered jealousy and all of the challenges that come with culture clash, communication, and long-distance love.
Through all of this the couple stayed close, and the 90 Day Fiancé pair were married in January of 2020. Angela Deem took to Instagram to wish her husband a happy birthday on February 26.
She uploaded a video of herself singing and grooving with Michael along with some of his friends before sharing a kiss. She wrote "Happy birthday Oko mi" over the video.
"Happy birthday MY SEXY NIGERIAN. WE LOVE YOU," Deem captioned the video.
However, many fans have been wondering if Ilesanmi and Deem have finally reunited in the States. In the video, it seems Deem still hasn't undergone her weight loss surgery, suggesting it's not a recent recording of the couple.
'90 Day Fiancé' star underwent weight loss surgery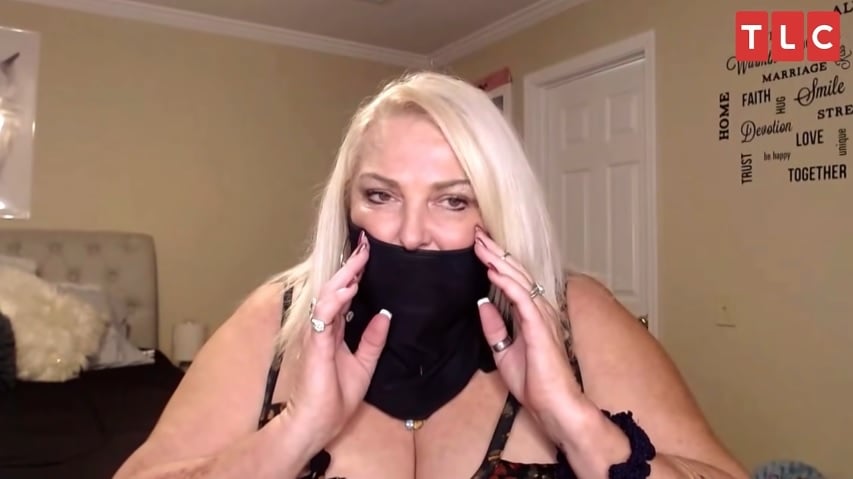 Angela Deem of 90 Day Fiancé discussed her plans to undergo bariatric surgery during a tell-all episode. It soon became clear that Michael Ilesanmi wasn't particularly thrilled with her decision to go under the knife.
"After the third month, I'll drop about a 100 and something pounds. Everything will be reconstructed, my skin surgery … they're doing … I'm gonna have it all done," she explained.
"She knows I don't like anything surgery. Like, no doing all this artificial stuff. I don't like it," added Ilesanmi, looking uncomfortable.
"Listen, I've been beautiful all my life. I just had a weight problem. … You gotta feel sexy to be sexy. Right? And, you know, I never like to feel fat or anything," Deem replied.
She also mentioned that the surgery was a health matter, discussing how it was impacting her ability to breathe effectively.
"I don't complain about your body, you know this. I didn't complain. I like big things. I like you the way you are. I like big things. You know this," Ilesanmi replied.
'90 Day Fiancé': Angela Deem blows minds with throwback photo
90 Day Fiancé fans are very accustomed to seeing their favorites on social media and television, so whenever they see throwback photos, it often blows their minds. It's easy for us to forget that the people on our favorite franchises were once younger versions of themselves.
One Redditor uploaded a photo of Angela Deem taken many years ago. Deem is all smiles in the photo, and it's easy to see the bombastic personality fans know today shining forth.
"I'm in shock, it never really crossed my mind that she was young once," joked one Redditor.
Others discussed how she's aged, wondering if smoking or her lifestyle and job changed her appearance over time.
"Poverty ages people. She takes care of the elderly and it's an important job but because care is traditionally women's work it's undervalued and underpaid," suggested one user.
"It's so incredibly daft to compare pictures of people from 30 years ago. It's not like she would still look like that if she wore sunscreen and stopped smoking. Darcey and Stephanie have money and they still have aged," pointed out one fan of the show.