'90 Day Fiancé': Angela, Michael, and TLC Shock Fans With Masturbation Scene
'90 Day Fiancé' couple Angela and Michael gave fans way more than they bargained for during a recent episode involving a visit to the fertility clinic.
90 Day Fiancé fans were treated to, once again, a little more than they bargained for when it came to Angela and Michael on a recent episode. Angela Deem and Michael Ilesanmi don't seem to see eye-to-eye about having a baby, but Michael wants to try freezing and shipping his sperm nevertheless. He doesn't masturbate as part of his personal religious beliefs, and will have to do so at the clinic — something Angela teases him about. TLC chose to spend plenty of time with the scenario, and fans are not happy about it.
Angela and Michael butt heads over baby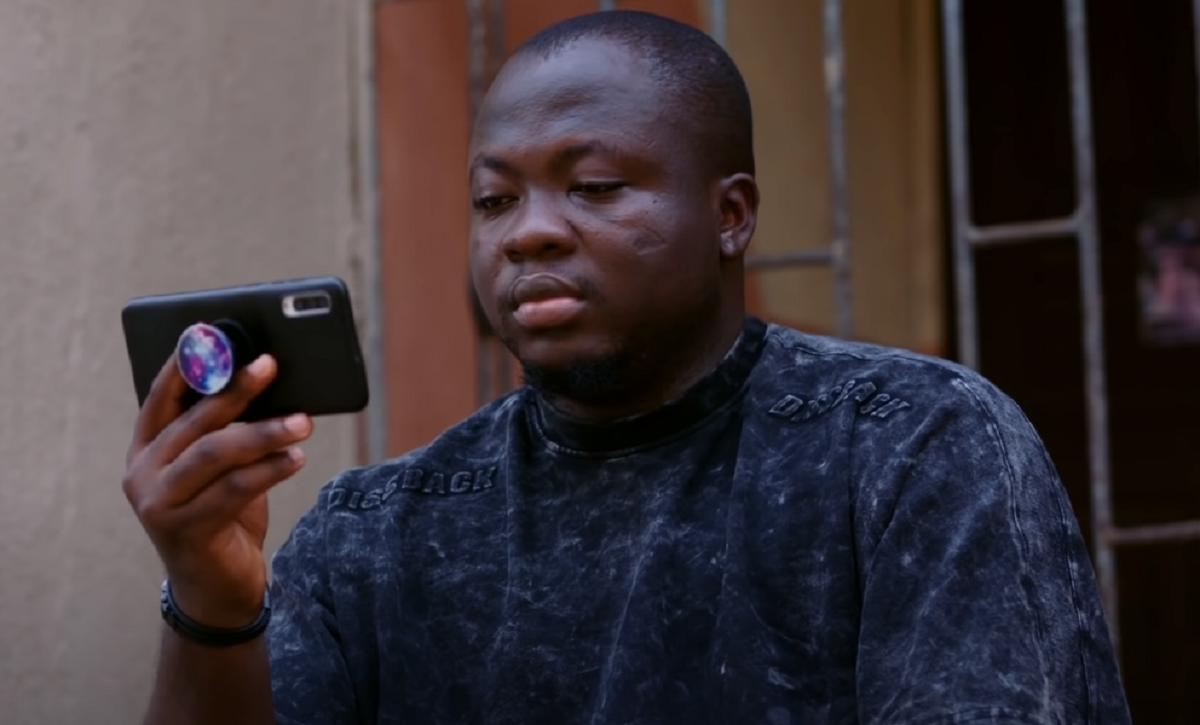 90 Day Fiancé star Michael Ilesanmi has wanted to have a baby with Angela Deem for some time now. Angela has a viable egg, and Michael wants to focus on making his fatherhood goals a reality. 
Angela, however, does not seem quite so thrilled with the idea. She has been busy getting surgeries for her health and self-image, and Michael feels upset with her for doing so despite his wishes to the contrary. The two fell out over this, as Michael gave Angela the cold shoulder following her procedures. 
After making up, Michael explained that he still wants to pursue having a baby and that he thinks using a fertility clinic to ship his sperm is the best bet. Angela did not seem genuinely thrilled with the idea, and instead teased Michael about how he'd have to masturbate despite his personal beliefs, and demanded that she be present over the phone. 
"You know what you gotta do when you go get your sperm? You're gonna have to masturbate. Michael that don't masturbate is gonna go masturbate to get sperm to send over here to America," Angela told her husband. 
"I'm surprised Angela agreed to do the consultation with me. I don't know if Angela is fully committed to this idea or if she just wants to shut me up," Michael admitted to producers. 
'90 Day Fiancé' zeroes in on Michael Ilesanmi's masturbation
Angela and Michael's 90 Day Fiancé sperm clinic visit became a focus for a recent episode of the show, and it got uncomfortable fast. It was an incredibly explicit scene — viewers were treated to way more information about the 90 Day Fiancé couple's sex life than they bargained for. 
"Is there porno in there Michael?" Angela asked, before cackling. For the record, she cackles several times throughout the entire experience.
"What? No porno, stop. See? Alright, I need to [masturbate]," Michael replied. He then closed the door and the camera, blessedly, remains outside.
Angela asked if he wanted to see various parts of her body. I think you can probably infer the dialogue. 
"Remember when we did the chocolate?" Angela asked Michael. She recounted her husband licking chocolate off her chest and suggested she do the same to him — elsewhere — before cackling again. Michael made noises. It was rough. TLC also decided to include Michael letting Angela know that he was reaching his point of no return, as it were. 
Fans sick of Angela Deem and Michael Ilesanmi's sexual scenes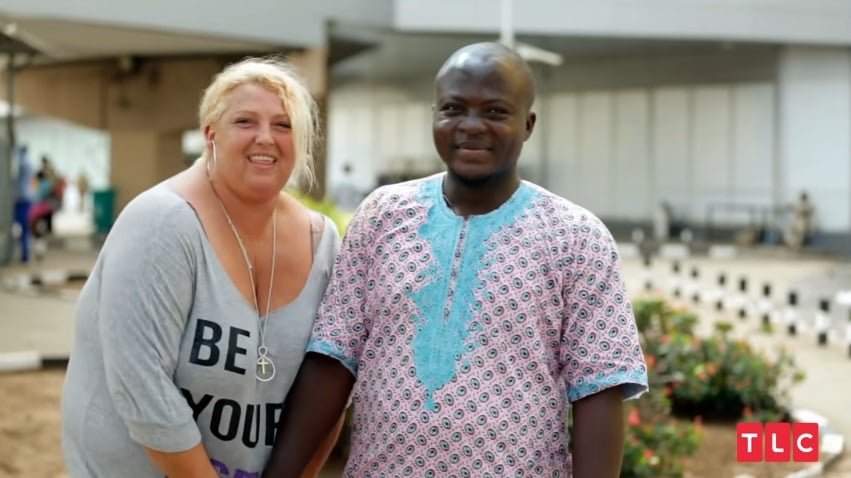 90 Day Fiancé fans were understandably both flabbergasted and upset — Angela and Michael's fertility clinic scene was a lot to take in. 
"I'm starting a class-action lawsuit against TLC, I now have uncontrollable vomiting," joked one Redditor. 
"All she was doing was making unfunny jokes and laughing at him while he masturbated. It really was uncomfortable to watch," pointed out another user. 
"The absolute worst thing I have ever endured at the hands of this show," added a Redditor on another post.
There was a litany of other comments voicing similar feelings about the 90 Day Fiancé scene, and it's pretty easy to see why. TLC and discovery+ have been making some aggressive editorial choices when it comes to Angela Deem and Michael Ilesanmi. It remains to be seen how many fans cling on out of interest before they can't take any more.