'90 Day Fiancé': Angela Reveals the Truth About Her Constant 'Foreplay' With Michael – 'He Likes My Butt'
The 90 Day Fiancé: Happily Ever After Tell-All, hosted in three parts on TLC by Shaun Robinson, has come with plenty of surprises. But nothing could have prepared fans for the explicit sex talk between Larissa Dos Santos Lima, Jess Caroline, and Colt Johnson, as well as between Angela Deem and Michael Ilesanmi.
While Larissa compared her ex-husband, Colt, to her boyfriend, Eric Nichols, as a lover, Angela and Michael opened up – in Angela's usual TMI fashion – about how they keep the romance alive from miles apart.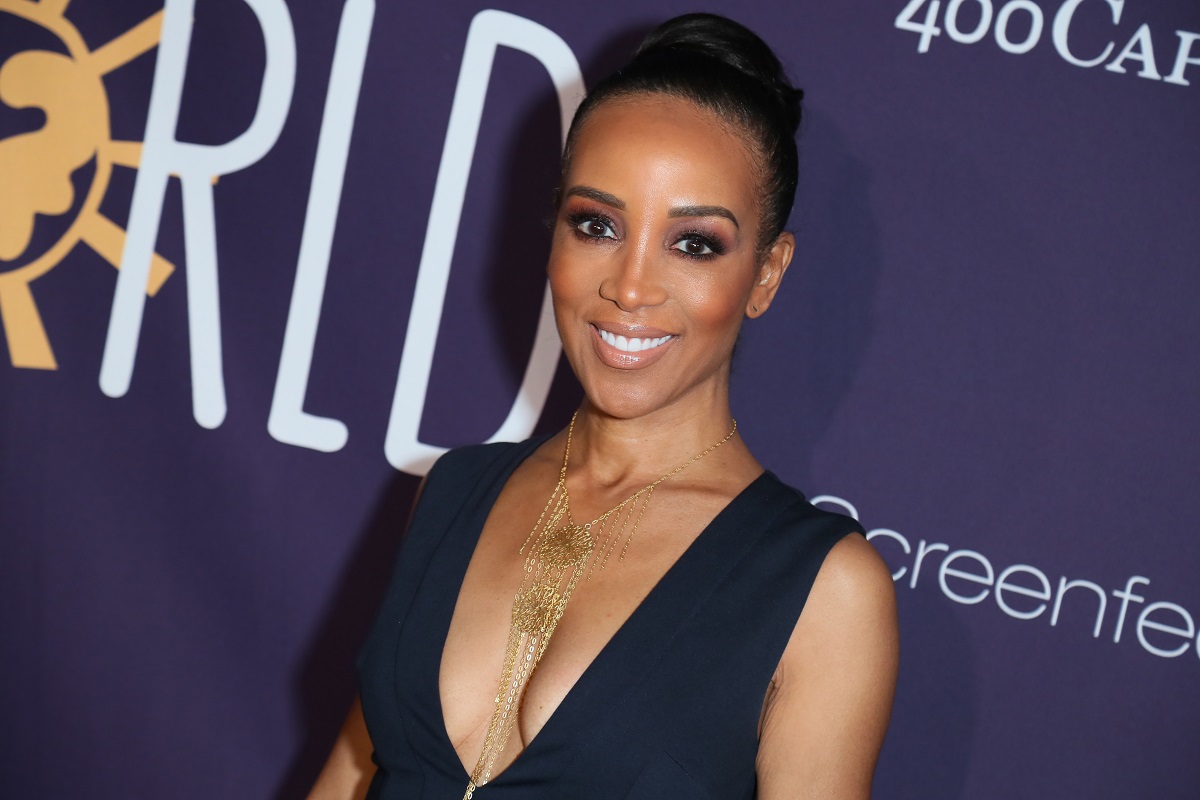 Larissa said Eric was a better lover than Colt
Colt and his ex-wife, Larissa, had quite a nasty breakup. Amid their tumultuous divorce after just six months of marriage, the Brazilian beauty moved on to Eric.
Larissa and Eric broke up for several months in 2019. During that time, Larissa claimed that her ex-husband had a higher sex drive than her boyfriend. The 90 Day Fiancé star lamented that she didn't always feel wanted and desired by Eric, especially when they started arguing before their brief breakup. (They've since, obviously, reunited, and now live together in their own home in Colorado Springs, CO.)
Naturally, Robinson asked Larissa about her sexual comparisons on the recent 90 Day Fiancé Tell-All Part 3. While Colt might have had a higher sex drive than Eric, Robinson wanted to know which lover Larissa preferred in bed.
According to Larissa, there was no contest: Eric would win out every time.
"Eric has more experience in bed than my ex, because [Colt] doesn't have a lot of girlfriends," the 34-year-old claimed. She added that Eric had been with many "different types" of women from different countries, while Colt had a rather sparse, limited dating history.
RELATED: '90 Day Fiancé': Jess' New Husband Has a Weird Connection to Colt's Ex-Wife Larissa
Colt blew up at his ex-wife
Colt's reaction to his ex-wife's claims on the 90 Day Fiancé Tell-All was nothing short of explosive. The problems in Colt and Larissa's former sex life, the software engineer claimed, were all on her side.
"You're talking about how I'm inexperienced having sex," Colt yelled angrily as his castmates looked on in shock. "Let me tell you, I love to f*ck. That's the first thing I want everyone to know. Larissa, you were the one that didn't want to do s*it."
Larissa explained that she'd been on psychiatric medication at the time for depression and anxiety, which killed her sex drive. But Colt didn't let up, pushing back against Larissa's claims about his sexual prowess.
"You went to a sex therapist with me and said, 'Coltee want to make sex too much,'" he snapped in a high-pitched parody of Larissa. "So which one is it? Am I f*cking you too much or not f*cking you enough? Which is it?"
Jess, Colt's ex-girlfriend after his divorce from Larissa, also chimed in to offer her perspective after Colt claimed she "wanted it all the damn time." She pointed out that, while she certainly enjoyed sex, she wanted Colt to keep her name out of his mouth due to his many infidelities.
"I never have sex with guys that is married or have girlfriends," Colt's ex-girlfriend – who has since married musician Brian Hanvey – said pointedly.
RELATED: '90 Day Fiancé': Jess Caroline Says 'Trash Is Better' Than Colt Johnson, Compares Notes About His Genitalia With Larissa Dos Santos Lima
Angela said Michael loved to keep things sexy on the phone and video chat
After Larissa and Colt's explosive argument about sex, Robinson moved on to ask Angela and Michael similar questions. At a previous Tell-All, Angela claimed she and Michael had had sex 38 times in just two weeks, so it wasn't hard to get her to start talking.
The 90 Day Fiancé host speculated that it must be difficult for Michael and Angela to "keep the passion going" from two different continents. After all, Angela – a busy grandmother of six – still lived in Georgia, while her much younger husband remained in his home country of Nigeria.
Angela explained that it all came down to phone sex and steamy video chats.
"We just do foreplay," she told Robinson gleefully. The 54-year-old explained that Michael liked to "tease" her by going into the shower and dropping his towel to put on a sexy show for her.
RELATED: '90 Day Fiancé': Some Fans Wonder if Michael Is Faking His Affection for Angela; Others Think They're the Real Deal
The '90 Day Fiancé' star claimed her husband showed off for her in video chat stripteases
Michael covered his face with his hands in embarrassment as the other 90 Day Fiancé stars cracked up at Angela's TMI foreplay talk.
But Angela wasn't done yet. In fact, she went on to share what she did to keep her husband interested and titillated from so many miles away.
"I'll drop something when I know he can see me," Angela revealed to her shocked castmates. "I'll say, 'Hold on, Michael!' And I'll bend over [to show] my butt."
"Michael likes my butt," Angela went on to brag. "I don't even have a butt, but, you know, that's why he loves me. He's my lover. He'll be saying, 'I miss my baby's butt and boobs.'"
As Michael looked increasingly mortified, Angela revealed that her husband even did stripteases for her on video chat, calling them "cute" and "sexy."