'90 Day Fiancé': Angela's Friend Arrives to Make Sure Michael Doesn't 'F*ck Up' Before Their Wedding
90 Day Fiancé stars Angela Deem and Michael Ilesanmi have had a long, rough road to wedded bliss. After several years of a long-distance relationship and problems with their K-1 visa application, 54-year-old Angela and 32-year-old Michael finally decided to tie the knot in Michael's home country of Nigeria instead of in the U.S.
In a recent sneak peek of an upcoming episode of TLC's 90 Day Fiancé: Happily Ever After, Angela and Michael headed to the airport in Lagos, Nigeria, to pick up Angela's best friend and matron of honor, JoJo. But Angela warned Michael that her best friend wasn't just there for fun and games. She was also coming to town to make sure that Angela wasn't making a mistake in marrying Michael in the first place.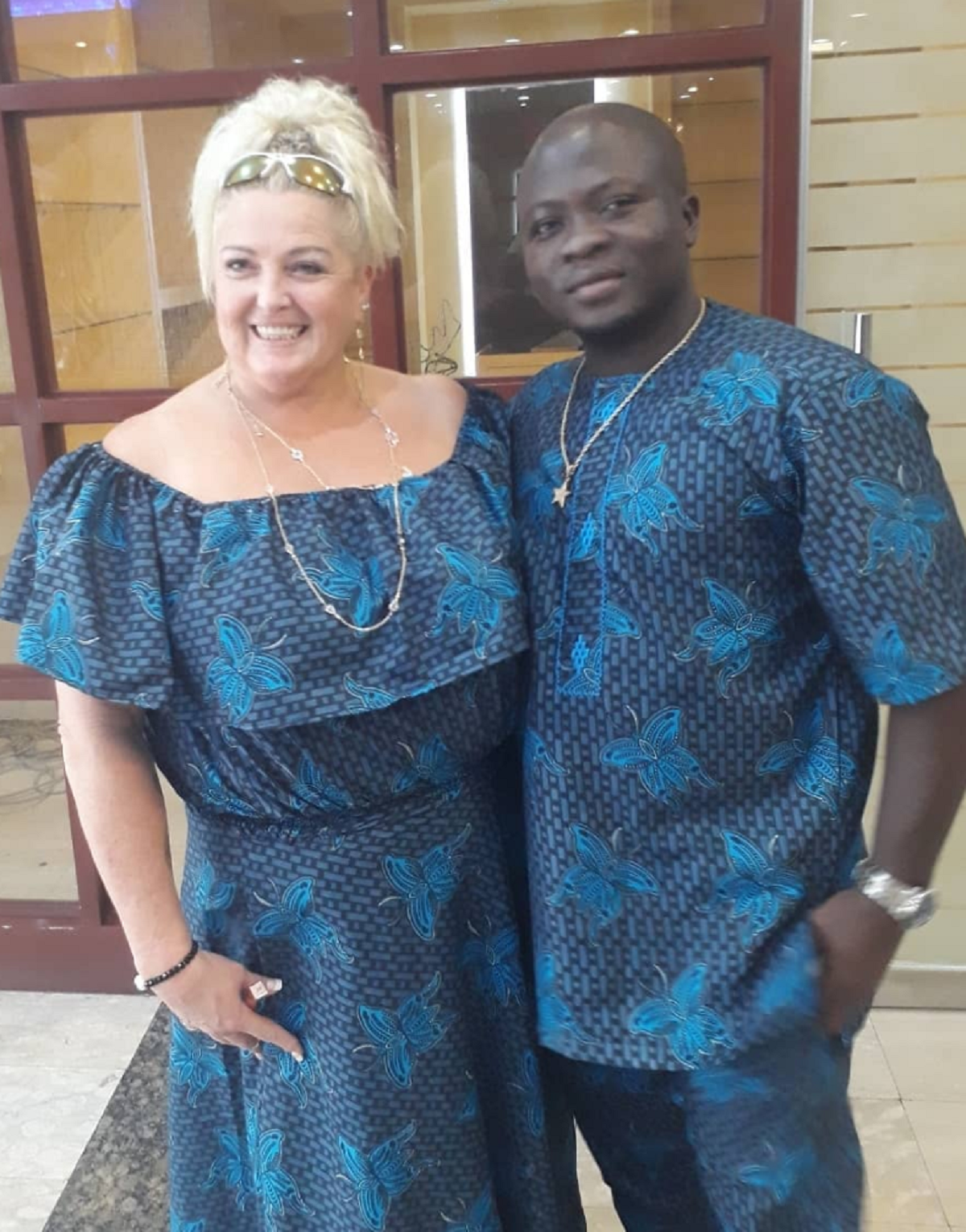 Angela explained that her best friend would serve as her witness instead of a family member
On a new 90 Day Fiancé sneak peek, Angela opened up about how difficult it was for her to accept that her mom, daughter, and six grandchildren wouldn't be able to attend her wedding to Michael in Nigeria.
"I'm really heartbroken that no one in my family is able to attend my wedding here in Nigeria," Angela lamented, adding that the whole thing was "devastating" to her grandkids.
Still, Angela wouldn't be the only American at the upcoming wedding. Angela's longtime best friend, JoJo (whom she sometimes calls "Sissy") would soon arrive from Texas to serve as Angela's witness and matron of honor.
"Thank God I'm not going to have to go through it all by myself," the 90 Day Fiancé star said optimistically.
The '90 Day Fiancé' star warned Michael that JoJo was 'protective' of her
As Michael and Angela drove to the airport to pick up Angela's friend, Angela warned her future husband that it wouldn't be all fun and games.
"I hope you know, JoJo is protective of me," she told Michael.
"What does she think?" Michael wanted to know. "Does she think I've been playing games?"
Michael's bride-to-be laughed, admitting, "Well, she didn't fly all the way over here just to watch us get married. She flew over here to make sure you're not gonna f*ck up."
Angela explained that JoJo would be the first person in her life to meet Michael face to face over the course of their three-year relationship. So this moment was a big one for her—and a big step for their marriage.
"I'm so grateful that JoJo's coming, but I am really nervous about her meeting Michael," Angela confessed. "I absolutely value what she thinks of him, so this is a huge deal."
Michael told 90 Day Fiancé producers that he didn't want JoJo to dislike him, and he was concerned about being able to impress his future wife's close friend.
"I'm worried that JoJo might come see me and disapprove of me…I hope JoJo likes me, because I know JoJo's opinion is important to Angela," the 90 Day Fiancé star explained.
RELATED: '90 Day Fiancé': Fans Call Angela Deem Out For Her Jealousy Issues On Social Media; She Tells a Fan to 'Get Off Michael's D*ck'
JoJo told producers that she was going to observe Michael to figure out his 'intentions' for Angela
JoJo and Angela shared an enthusiastic reunion at the airport, with JoJo exclaiming that she "loved Nigeria so far."
Angela's friend told 90 Day Fiancé producers that she wasn't just here for a fun visit, though. She was also there to make sure that Angela was making a good decision.
"I'm the first person to meet Michael that's part of Angela's life," JoJo explained.
As for worries about Michael, JoJo admitted that she did have a few.
"It just concerns me what his intentions are, going to the United States," JoJo mused, "if he's going to be a good spouse and a good role model to the grandkids—and that he lives up to what he says he's going to do."
JoJo jokingly warned Michael to "act right," but he looked at least a bit nervous about what was in store for him.
"It's finally time that I have someone here on my side," Angela said ominously, seeming to imply that the bumpy road to wedded bliss wasn't entirely smooth just yet.