'90 Day Fiancé': Anna and Mursel Have Found a Surrogate
90 Day Fiancé couple Anna Campisi and Mursel Mistanoglu first bonded over their mutual love of bee-keeping. That shared interest led them to meet in person, but eventually other concerns shouldered their way into their 90 Day Fiancé relationship. Mursel's conservative and devout Muslim family presented some problems for the couple, especially when it came to their plans for having a child together. Now, the two are happier than ever, and have announced that they've found a surrogate. 
Anna and Mursel struggled with cultural differences around family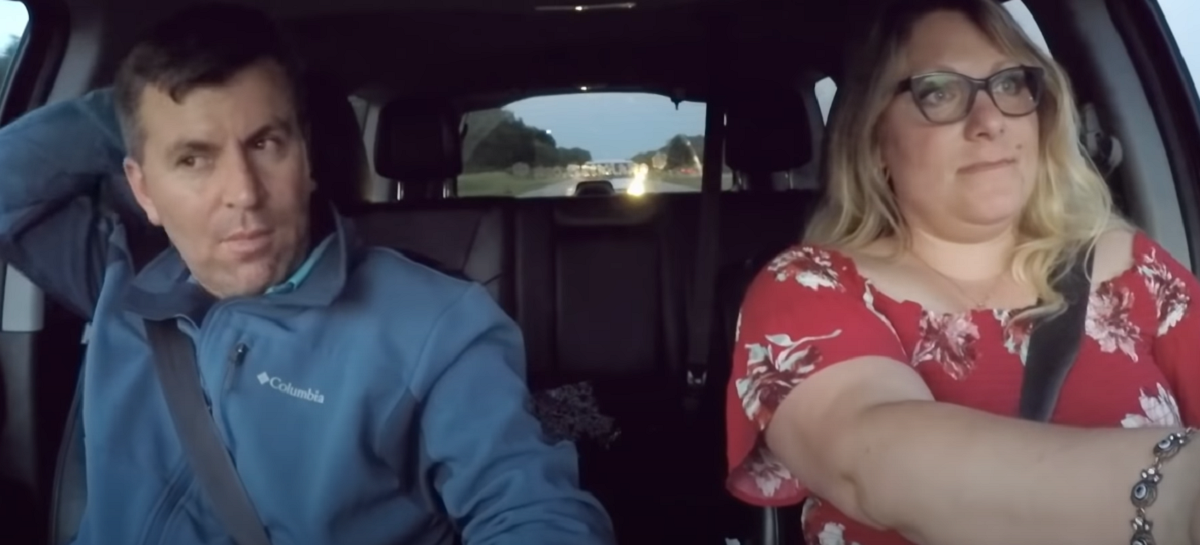 90 Day Fiancé couple Anna and Mursel had difficulties when it came to the differences between Anna Campisi's family and Mursel Mistanoglu's family. Mursel knew from the get-go that his conservative, traditional family would not be happy that he was marrying a single mother. 
In fact, Murself hid the fact that Anna had children from his own parents for as long as he good, eventually coming clean after realizing how badly he was hurting Anna and her children's feelings. 
"Anna told me she made a decision. She told me it was necessary we talked about the children to my family. If I don't tell my family about Anna's children, I think she won't marry me. I am scared she will send me back to Turkey," Mursel told 90 Day Fiancé producers.
Mursel flew home to Turkey and eventually received his parents' blessing to marry Anna. The two are still married, and decided that they'd like to try for a baby. 
Anna learned from the doctor that she'd have to utilize a surrogate — something that isn't considered acceptable by Mursel's family. To that end, they've kept it a secret from Mursel's parents, despite the fact that the first attempt at hiding something from his parents went so poorly. 
The '90 Day Fiancé' couple have found a surrogate
90 Day Fiancé star Anna Campisi took to Instagram to announce to family and friends that her cryopreserved embryos with Mursel Mistanoglu will soon have their surrogate. This is big news for the couple, who have been hoping for a child for some time. 
"I'm feeling so emotional right now! Our 3 embryos are being carried to Ukraine today and we are signing with our surrogate today! Keep us in your prayers!" Anna wrote on Instagram. 
The couple have not since updated fans on whether or not they will eventually be informing Mursel's family about the surrogacy, or instead try to keep it secret and pass it off as Anna's pregnancy. 
'90 Day Fiancé' fans react to the news
90 Day Fiancé fans and fellow cast members are thrilled for Anna and Mursel's news. Akinyi Obala left some reassuring words on Anna's post. 
"Everything is going to work out. God is in control," Akinyi wrote, alongside a heart emoji. 
"Omg I just screamed for joy! Good luck! I know this little bumble bee will come," commented a fan.
Some Instagram users and Redditors felt confused about the Ukrainian surrogacy, wondering at the fact that it would be so far away. Some speculated that it was a matter of money. 
"I've never gone through the process but…wouldn't you want to be in the same city as the surrogate carrying your child?!" asked a Redditor. 
"[T]he surrogates are a LOT cheaper, and also universal healthcare saves a ton of money as well! … So money might be an issue, which it is for most people. Paying for not only IVF but a surrogate as well can run you around $200k cash for most clinics," pointed out one Instagram commenter.