'90 Day Fiancé': Annie Suwan and David Toborowsky Celebrate Anniversary and Travel Together, Fans React
90 Day Fiancé couple David Toborowsky and Annie Suwan are one of the few lovebirds on the show to stay together and maintain a successful relationship. The two are often seen loving on one another via social media or on Pillow Talk, and now they even have a new spinoff together on Facebook Watch. The two recently celebrated their anniversary, and Toborowsky even took Suwan on a trip to Tanzania.
The couple celebrated their anniversary, traveled to Tanzania
RELATED: '90 Day Fiancé' Fans Are Disappointed to See Annie Suwan Making Ads
90 Day Fiancé couple Annie Suwan and David Toborowsky are often seen celebrating one another on social media, and their anniversary is no different. Toborowsky sprung a surprise vacation on Suwan for the fourth anniversary of their meeting.
The couple traveled to Tanzania, which left some fans raising eyebrows, given the ongoing COVID-19 pandemic. And, as reported by SoapDirt, the trip was not cheap. The publication estimates at minimum $400 a night for their resort room, possibly costing up to $1,000.
Add $2,000 per passenger, and their various other expenses, and it becomes clear that the couple must be doing well for themselves.
Annie Suwan posted a photo of the two together to her Instagram, apparently spending the evening out for their anniversary.
"Happy Anniversary to me and my sweet potato king. I feel like time is just goes so fast! Well if we not including 2020 lol. And I wish I have 100 more years with you [David]. By the way, can I have a little Teddy?" she captioned the photo.
"I love you more and more each day my Queen," replied Toborowsky.
'90 Day Fiancé' fans react to the couple
Some 90 Day Fiancé fans seem to have their reservations about David Toborowsky, given his behavior on the show when they first appeared. However, they're happy the two have had a lasting and positive relationship.
"[I] didn't think they would make it and last as long as they have as it's nice to see such a pleasant surprise. My favorite couple on Pillow Talk!," wrote one fan on Reddit.
"She's a saint for sticking with him. Cooking on a hot plate, his drinking, his kid drama. Oy vey. I'm happy for them," added another fan.
"I like them. I may find some things odd about their pairing but it really doesn't matter. They seem happy and they both seem to be kind-hearted. I think they work well on pillow talk because we get to see a little more of them and their chemistry," opined another user.
Annie Suwan and David Toborowsky airing new spinoff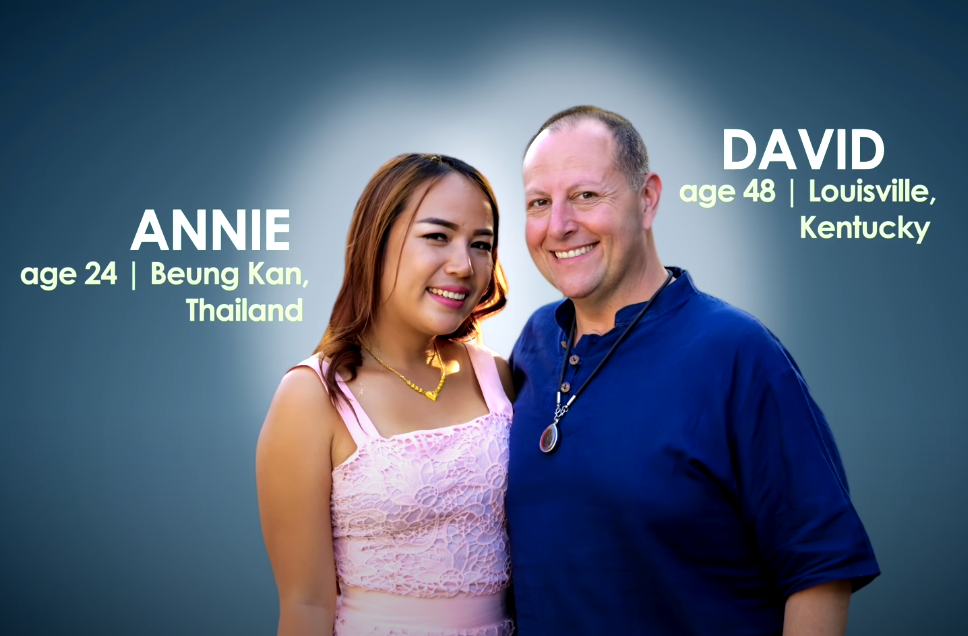 TLC must have noticed that fans love Annie Suwan and David Toborowsky's relationship, because they decided to give the 90 Day Fiancé couple a new spinoff on Facebook Watch.
As any fan can tell you, Suwan is a wizard in the kitchen. The show will feature her cooking alongside Toborowsky, making Thai meals to share. The spinoff is entitled Spice it Up With David & Annie, and premiered on October 28.