'90 Day Fiancé': Annie Suwan Gives Back to Community in Thailand
90 Day Fiancé couple David Toborowsky and Annie Suwan are almost an establishment of their own at this point. The two had a challenging start to their relationship, but despite Toborowsky's shortcomings at the time, Suwan stuck it out. Since then, their marriage has blossomed into one of the most successful to come from the show, and fans love following them on social media. Many fans are especially fond of Suwan for her sense of humor and kindness, and a recent post on her Instagram reminded fans why they love Suwan in the first place.
Annie Suwan and David Toborowsky celebrate anniversary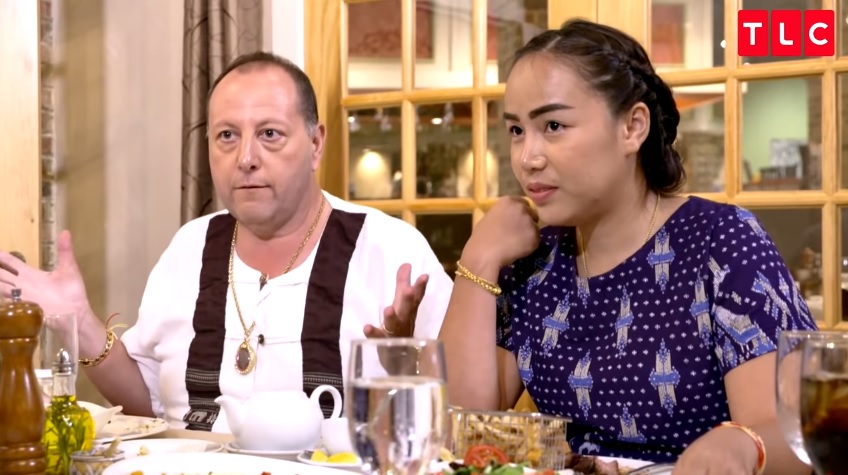 RELATED: '90 Day Fiancé': Annie Suwan is Making Masks for Coronavirus and Fans Love It
90 Day Fiancé couple David Toborowsky and Annie Suwan recently celebrated their anniversary together, to the delight of fans of the show. Toborowsky pulled out all the stops for Suwan, taking her on a Tanzanian vacation.
This did raise some eyebrows, given the current state of the COVID-19 pandemic. Some felt it was irresponsible of the couple to travel. Others focused instead on the costliness of the trip, which according to Soap Dirt, must have run Toborowsky a pretty penny.
The publication estimates that the couple spent a minimum of $400 per night on their room in Tanzania, with a possible upper limit of $1,000 per night. Tack on the $2,000 per passenger plane tickets, their meals, and the rest of their travel expenses, and it becomes clear that Toborowsky went all out.
"Happy Anniversary to me and my sweet potato king. I feel like time is just goes so fast! Well if we not including 2020 lol. And I wish I have 100 more years with you [David]. By the way, can I have a little Teddy?" Suwan captioned a photo of her and Toborowsky enjoying an evening together.
Annie Suwan gives back to her community
It seems November is a month of celebration for Annie Suwan and David Toborowsky. Not only did the 90 Day Fiancé couple celebrate their anniversary, they also celebrated Suwan's birthday.
Most people are content to enjoy their day with their loved ones, but Suwan had a bigger gesture in mind — for her birthday, she reminded 90 Day Fiancé fans why they fell in love with her in the first place.
Suwan decided to give back to her home community in Thailand for her birthday. She posted a photo of herself as a little girl in northeast Thailand, and shared her memories of need at the time.
"[A] little girl in the 1st picture that was me! When I was growing up I so happy to have a little food and warmth in the winter season in North East Thailand," Suwan shared.
"[F]or my 28th birthday I wanted to give something back to make merit. We gave the blankets to the eldery and food for primary school kids in my village."
Suwan shared some photos of the school children and elderly folks enjoying their food and blankets. She went on to thank David Toborowsky and their family for helping to make her dreams come true.
'90 Day Fiancé' fans react
90 Day Fiancé fans were thrilled to see Annie Suwan giving back to her community, and remembering her roots despite her success.
"NOT surprised Annie would do this. She seems to be a caring person who remembers where she came from," one Redditor wrote.
"That's really nice to hear, glad to see these 90 Day Fiancé 'stars' helping out their communities, overseas or otherwise. Using whatever clout of their reality TV fame for something other than to benefit themselves," added another fan on Reddit. 
Instagram users were equally proud of Suwan, commending her in the comments on her Instagram post.
"You're a beautiful lady with an equally beautiful soul," wrote one user.
"Heart of gold. Well done for giving back," wrote another fan.