'90 Day Fiancé': Annie Suwan Posts Sweet Tribute To Her Husband, David Toborowsky, for Valentine's Day While Giving an Update Involving Water Buffalo
In the wildly successful 90 Day Fiancé franchise, there are several fan-favorite couples, and Annie Suwan Toborowsky and David Toborowsky are definitely one of them. They first appeared in season 5 of the original 90 Day Fiancé. And after that first appearance, they've become extremely popular. They even received their own series on Facebook Watch called Spice it Up with David & Annie.
Annie, who is 28, recently posted a sweet tribute to her husband, David, who is 52, on Instagram for Valentine's Day. What did she say? We have all the details.
How did David and Annie Toborowsky meet?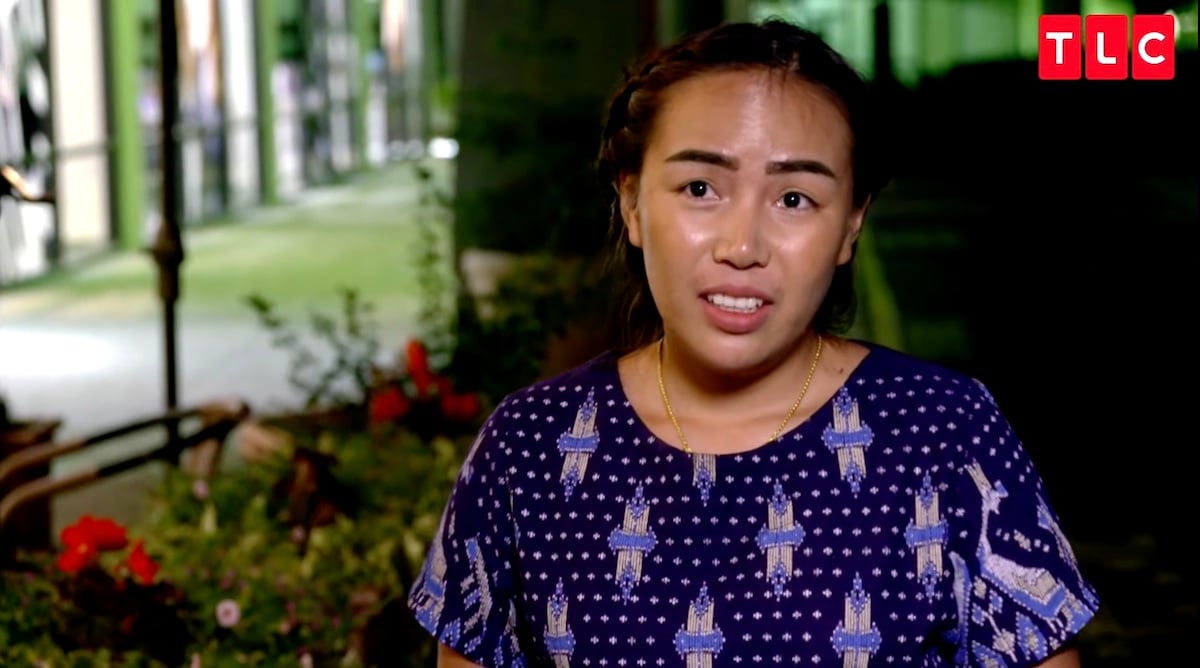 David and Annie met for the first time when David decided to take a trip to Thailand after going through a divorce and also having a stroke. He went to a karaoke bar, and he heard his future wife sing. Things moved quickly from there, and only 10 days after they first met, they were officially engaged.
Annie came to the United States on the K-1 visa, and despite some major drama involving finances, housing, and the opinions of family, they were married on November 1, 2017. They've settled into a nice life together in Arizona and have become even more popular with their appearances on Pillow Talk, which are more than humorous.
Most recently, the couple can be seen in some new shows on Discovery+ that include 90 Day Fiancé: Bares All and 90 Day Fiancé: Love Games.
Annie Suwan Toborowsky posts sweet tribute to her husband, David Toborowsky
On Valentine's Day, Annie posted a picture of herself wearing a red outfit with her eyes closed and a smile on her face. She goes on to thank her husband for showing her "love, hope, happiness, and the world," in a sweet tribute.
Annie captioned the post on Instagram: "Thank you for show me Love, Hope, happiness, and the world @toborowsky_david ❤❤❤❤❤."
Annie gives an update on the infamous water buffalo
She also recalls a moment from their first season in the series when David had to get two water buffalo as part of her dowry. They went shopping for the buffalo together, and David contributed $1500 to her family as part of her dowry (which in total they wanted 500,000 baht or almost $17,000), which was a sore subject at the time since David was unemployed and without a lot of money. But he paid a "down payment" essentially, and he was able to marry Annie.
However, Annie's family now has more baby water buffalo that have come from the payment of the dowry. Back in 2018, David shared on Instagram that the water buffalo had a baby, and they've since added a few more to the bunch.
"4 years ago today's when we were shopping for water buffalo 🐃 and same like the family growing since then now they have 4 babies!" Annie wrote. "Should we thinking like a water Buffalo now???? 😂 Happy Valentine day 🌹🌹🌹🌹🌹🌹🌹🌹🌹."
She also added the necessary hashtags as well: "#90dayfiancepillowtalk #90dayfiance #90dayfiancehappilyeverafter #90dayfiancetheotherway #90daypillowtalk #90dayfiancebeforethe90days #tlc."
David and Annie have come a really long way together. We'll have to see what 2021 has in store for this happy couple.