'90 Day Fiancé': Anny Francisco Says Robert Springs Was 'Playing With Fire' When He Chose Not To Use Birth Control Methods
Anny Francisco and Robert Springs had a rocky start on TLC's '90 Day Fiancé' Season 7. But the couple ultimately got married, and on a recent episode of '90 Day Fiancé: What Now,' they revealed that their family is expanding again—with Anny's unexpected pregnancy.
Robert Springs and Anny Francisco had a rocky start to their relationship on TLC's 90 Day Fiancé Season 7. After 30-year-old Anny moved from her home country of the Dominican Republic to 41-year-old Robert's city—Winter Park, Florida—the couple argued over everything from Robert's past (which included having five children by four different moms) to his income, which was much lower than he'd let on at first.  
Still, after just eight hours together in person, Robert proposed to Anny, and the rest was history. And as it turns out, they were right about their strong connection. Anny bonded quickly with Robert's young son, five-year-old Bryson, whose biological mom had never been in the picture.
On a recent episode of TLC GO's digital-first series, 90 Day Fiancé: What Now, Anny and Robert revealed that their little family of three was about to grow—even though Anny hadn't thought she could get pregnant at all.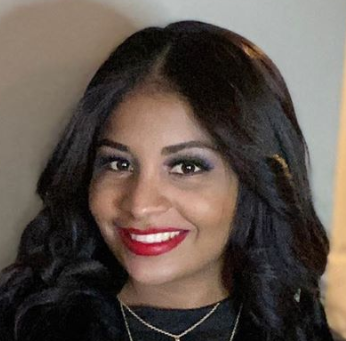 Morning sickness led Anny to suspect that she might be pregnant
Robert and Anny filmed their episode of 90 Day Fiancé: What Now around five months after they got married. And while things seemed to be going well for the couple, they disagreed about whether or not to have kids right away. While Anny was eager to start a family, Robert insisted he wasn't ready—especially given the number of children he already had.
Robert explained that, as a single-income family, he didn't think he could afford the financial pressure of adding to their brood at the moment. "Right now, I don't have the finances for another child," he admitted.
What's more, the 90 Day Fiancé couple wasn't too worried about birth control, as Anny believed she was infertile. "You told me you couldn't have children," Robert said to his younger wife.
Anny explained that she'd wanted children her entire life. But, after trying for many years to conceive in another relationship, she believed it was an impossibility for her. "I [tried] for seven years to get pregnant," she lamented. "My period was irregular. They gave me medication, and I never got pregnant. I don't know what happened."
But in a phone call with her friend Adriana from back home in the Dominican Republic, Anny confessed that she had a sneaking suspicion she'd been wrong about her fertility.
"I don't feel too good," she told her friend. "I [am] nauseous, vomiting, stomachache. I think I am pregnant."
Anny told 90 Day Fiancé producers that she wanted a child more than anything. But she wasn't too sure what her husband's reaction would be.
"If I am pregnant, I'm happy. Babies are blessed," the newlywed said. "But I worry, because we weren't trying to have a baby. Robert doesn't want a baby, and maybe he's going to be angry. I don't know how to tell Robert about that."
Robert was skeptical about Anny's pregnancy test at first
That night, while sitting down to dinner, Anny tried to drop a hint or two about her morning sickness to see if Robert picked up on what was going on. When he didn't take the bait, Anny revealed a positive pregnancy test.
"Are you serious?" Robert asked. And while the 90 Day Fiancé star didn't exactly have a negative reaction, he admitted that he wasn't sure how to feel just yet.
"Me and Anny had conversations about having a child, and I told Anny that later on, maybe," Robert said. "I got five kids. Am I ready for a baby right now? No, I'm not…She didn't think she could have children. We didn't plan a pregnancy."
But Anny pointed out that Robert should have known he was "playing with fire." After all, she revealed, he was the one who'd decided he didn't want to use condoms anymore.
The mom-to-be marveled at her sudden pregnancy, given the many years she'd struggled with infertility in the past. "I don't even think I can get pregnant," she explained. "But I come to the United States, I get married with Robert. Robert is the first. The king of the sperm."
The '90 Day Fiancé' couple confirmed the pregnancy and came to terms with the news
After confirming Anny's pregnancy with an ob/gyn the next day, Robert and Anny settled into their new role as expectant parents. (They've since revealed that they're having a little girl.)
For her part, Anny was overjoyed. "I feel happy. I feel blessed for God because I asked God two years ago," the 90 Day Fiancé star gushed. "Well, God give me my gift."
And, while Robert was nervous at first, he began to get excited about becoming a father yet again—especially with the love of his life. "I'm happy that Anny's happy," Robert said, adding that even a surprise pregnancy was a "blessing." He quipped, "I got six kids, so I feel like Michael Jordan. Six rings, six kids. Life is beautiful and life is precious."