'90 Day Fiancé': Anny Spills Details About Bryson's Grandma and Robert's Money
Ever since Anny arrived in Florida from her home country of the Dominican Republic, Robert and Anny have fought like cats and dogs on Season 7 of TLC's 90 Day Fiancé.
The couple clashed over money almost immediately, as Anny wasn't impressed with Robert's thrift store shopping day or his low-key wedding plans. Their troubles continued as Robert admitted to having five children with four different moms, many of whom were still in his social media photos.
Robert's five-year-old son Bryson's grandma, Stephanie Woodcock (who performs under the name Diamond Foxxx), also butted heads with Anny. The two women argued over Anny's role in Robert's life and Stephanie's career in adult films.
On the Dec. 15 episode, "The Truth Shall Set You Free," Robert confessed that, despite his promises to buy Anny a two-bedroom apartment, he'd actually just renewed his lease for a year. The couple ended up in an explosive fight in front of their realtor, in which Robert accused Anny of being materialistic, and Anny called Robert dishonest.
Anny recently addressed some of the drama in a revealing Q&A session on Instagram with 90 Day Fiancé viewers. She answered questions about Diamond Foxxx, Robert's reputation as being "cheap," and more.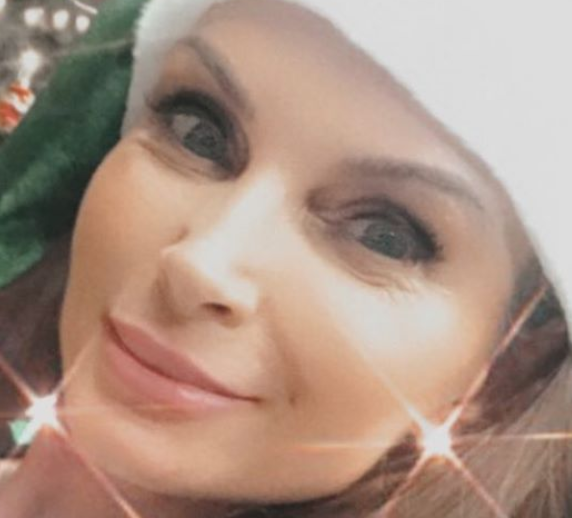 Anny answered fan questions about her career and more
Anny invited 90 Day Fiancé fans to ask her anything in a Q&A session on her Instagram stories on Dec. 16.
Many of the questions were light, focusing on fun getting-to-know-you topics. Anny told fans she was a Leo, loved to visit Punta Cana more than anywhere in the world, and wanted to visit the Maldives one day. She also said she wanted five children of her own one day.
Anny thanked fans for their support and responded positively to compliments, saying it had been hard to appear on a national TV show and handle the criticism.
The 90 Day Fiancé star also revealed her dream career of working in the beauty industry. "I love how you do your makeup. Do you do it yourself?" one fan asked. "Yes," replied Anny, adding, "I want to be [a] professional makeup artist."
The '90 Day Fiancé' star said she'd looked up Bryson's grandma's adult films
Of course, some 90 Day Fiancé viewers asked meatier questions. It doesn't look like things between Anny and Diamond Foxxx are going well, judging by her simple answer to a fan's question about her relationship with Bryson's grandma: "Not good."
Some asked about her work in porn. In response to a fan's question about Bryson's grandmother's adult film career, Anny said she'd seen Diamond Foxxx in action. "I Google[d] her after she told me," she revealed. "I saw her doing [sex] with younger guys." She added vomit and shock emojis for extra effect.
Anny also hinted at ongoing issues in her relationship with Robert
In several of her Q&A responses, the 30-year-old 90 Day Fiancé star seemed to indicate she was still unhappy with 41-year-old Robert.
One fan asked if she'd finally gotten the new iPhone Robert had promised her, to which she replied with a sad emoji and "no." Another inquired as to whether Anny and Robert had finally moved into her dream two-bedroom apartment, to which her answer was also "no." She told yet another fan she still hadn't gotten the Chanel and Versace bags and clothing she wanted in the U.S.
One of Anny's answers to a fan suggested money was still a problem in her relationship. A 90 Day Fiancé viewer wrote, "My wife love you love you. She like you on the show and I go for Robert." "Thank[s] for the support," Anny replied. "[Your] wife go for him but don't be cheap," she added, possibly hinting that Robert still wasn't spending the kind of money he'd promised.
Anny also said her life in the U.S. was more difficult than she'd anticipated. One fan asked, "How does your family feel about you being on the show?" The 90 Day Fiancé star replied, "They are ok about TV. They don't know how difficult my life was in [America]," hinting that bliss still hadn't blossomed for her with Robert.