'90 Day Fiancé': Anny Tells Bryson's Grandparents They Aren't 'Donald Trump,' Comments On Porn Career
Anny and Robert of TLC's 90 Day Fiancé have faced opposition from every turn as a couple since 31-year-old Anny first arrived in 42-year-old Robert's home state of Florida from the Dominican Republic.
In addition to Robert and Anny's own fights over Robert's five-year-old son Bryson's sleeping arrangements, as well as the size of their apartment and Robert's finances, Robert's brother worried that Anny was overly materialistic. Meanwhile, Robert revealed that he actually had five children by four different mothers instead of three children, as he had originally claimed.
But the biggest wedge in their relationship was probably Stephanie Woodcock, also known as Diamond Foxxx in her adult film career. Stephanie, Bryson's grandmother, and her husband Ben claimed they didn't trust Anny and believed she was only in the U.S. for a green card.
On the Jan. 26 episode of 90 Day Fiancé, "I Do and I Don't Know," Ben and Stephanie met up with Robert and Anny and made Bryson' stepmom-to-be a rather indecent proposal.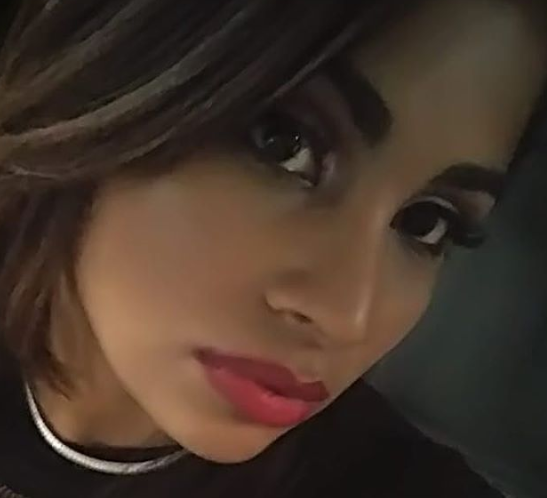 The '90 Day Fiancé' stars met up in an effort to reconcile
At the start of the episode, Robert announced that he and Anny were going out to brunch with Ben and Stephanie "to squash all the problems."
At first, it looked like things might go a little more smoothly than at the two couples' previous meeting. "I know the last time that we met, we kind of came off a little aggressive and hard," Ben admitted to Anny. "I wanted to take this opportunity to kind of clear the air. Thank you for showing up today."
When Bryson's grandma asked about the kindergartener, Anny told her, "He called me Mama."
From there, tensions seemed to escalate. "You know, that makes me really happy that he feels that way," Ben told the 90 Day Fiancé star, "and it also scares me a little bit that he's getting that attached to you. Has Robert been able to provide everything you expected from him?"
Anny admitted that she wasn't entirely satisfied with her fiancé so far. "Not everything. Some," she confessed.
Still, when Stephanie hinted that she thought the marriage was based on "convenience" rather than love, Anny insisted, "It's not [a] convenient relationship. It's [a] love relationship, because I'm doing everything for Robert because I love him."
Ben told TLC producers he didn't trust Robert's wife-to-be. "Honestly, no one knows what Anny's really thinking inside," he complained.
Ben and Stephanie offered Anny a check in exchange for returning to the Dominican Republic
That's when Ben and Stephanie made a rather brazen offer. "It seems like there's this semi-underlying layer of a money situation that's always going on," Ben began.
Pulling out a checkbook, Stephanie continued, "It seems like, I got a feeling that because it is really based around convenience, why don't I write you a check and buy you a plane ticket back to the Dominican Republic?" She offered Anny $10,000 or even $15,000 to return to the Dominican Republic.
The 90 Day Fiancé stars were immediately offended by the implication of Stephanie's offer. "Are you crazy?" Anny exclaimed. "You don't have to buy me s***…He bring me here, not you." Robert, too, protested, saying he was grateful for Anny's relationship with his son and that her presence in the U.S. was "between me and her."
Still, Bryson's grandparents insisted they didn't mean to offend anyone. "I wanted to give her a legit out," Stephanie told TLC producers.
Anny told Stephanie she didn't have the right to talk to her that way
From there, things between the two couples heated up even more. Anny brought up Stephanie's career in porn, declaring, "You don't have quality moral to tell me what to do."
Turning to Ben, Anny continued, "You are not the immigration person. You don't have to tell me what to do. If I want to be here, I can be here, and that's it."
Stephanie clapped back by insisting Anny had ulterior motives. "You're over here in America to get a green card," she yelled.
"Call Donald Trump for send me to the Dominican. Go!" Anny shot back sarcastically. "You don't know who you are! Please. And what you're doing for a living? So nasty."
Anny told TLC producers she thought Ben and Stephanie were trying to insult her with their monetary offer. "I feel her money is nasty money because look at what she do for a living," the 90 Day Fiancé star said. "She's porno star. And now she want to send me back to my country? Please, girl."
Needless to say, Robert and Anny left the brunch without Stephanie's check…and without a better relationship with Bryson's grandma.