'90 Day Fiancé': Anny's Fiance Robert Makes a Shocking Claim About Nude Photos and His Son's Grandma
Anny and Robert are one of the most controversial couple on Season 7 of TLC's 90 Day Fiancé. The explosive couple met online and only spent eight hours together in the Dominican Republic before Robert proposed.
Since Anny arrived in Robert's home state of Florida, things haven't gotten any better. The 90 Day Fiancé stars argued about Robert's pictures of exes on social media, his revelation that he was a father of five kids with four different baby mamas, and Anny's desires for a big wedding and more expensive gifts.
The couple also clashed about Robert's five-year-old son Bryson's unconventional grandmother, Diamond Foxxx, who works in the adult industry and doesn't approve of their relationship. In a recent Q&A session with 90 Day Fiancé fans on his Instagram stories, Robert even made a shocking claim about his son's grandmother and her work in porn.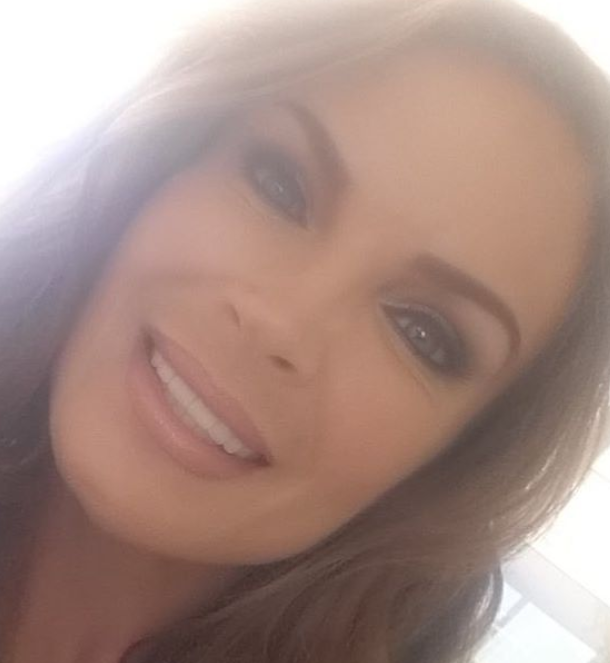 Bryson's grandma and Anny don't get along on '90 Day Fiancé'
Bryson's grandmother shocked Anny from the start. The 46-year-old turned out to be Stephanie Woodcock, an adult film star with over 15 years of experience in the industry. She performs under the stage name Diamond Foxxx and has shot for Vivid and Penthouse, along with hosting a comedy podcast called Milf and Cookies with her husband Ben.
Anny was immediately unimpressed. The 30-year-old told TLC producers, "She's not my family. She's not my friend. She's a porno star."
Things didn't improve between Anny and Stephanie after the latter asked Anny if she was on birth control to prevent pregnancy with Robert.
Robert thought Bryson's grandma "disrespected his lady" at their first meeting. The 90 Day Fiancé star pressed her about the birth control question in a later episode, "Why would you mention that to her on the first day of meeting someone? That's kinda out of line."
But Stephanie didn't agree. "I don't think it was out of line," she told Robert. "I felt like it's important for her to be practicing safely, just because right now the last thing you guys need is another baby."
Robert recently took to social media to spill personal details
In a recent Instagram stories Q&A session with 90 Day Fiancé fans, Robert spilled plenty of details about his personal preferences, career, and more.
Some fans asked flirty questions, like "Why you so sexy?" "I have to thank my mother and father for that one," the Season 7 90 Day Fiancé star quipped in response.
Robert also revealed that he can dance both merengue and bachata, that his favorite food is Caribbean cuisine, and that he works in quality assurance but drives for Uber and Lyft part-time.
He also shared that he's planning to stay in Florida with Bryson for the time being, although he's originally from New York. "Do you plan on staying [in] Florida or you thinking about coming back to NY?" one fan asked. "As of now yes but if I do move out of Florida that's the first city I'm moving back to," Robert replied.
The '90 Day Fiancé' star dropped a wild claim about his son's grandmother
But Robert didn't just answer light fan questions. He also offered up some juicy claims (or rumors) about his son's grandma.
"Have you ever watched a porno that Bryson's grandma was in?" asked one 90 Day Fiancé fan. "No but she did send me a picture of her private[s] one day," Robert shockingly wrote in response, adding vomiting emojis to make his point further. Even if true, it's unclear whether or not Robert was joking, what the context was of the photos, or whether they were sent to him on purpose or not.
Another viewer asked Robert about why he allowed Bryson to kiss his grandmother on the lips. "How you let GiGi kiss Bryson on the lips?" the 90 Day Fiancé fan inquired. (GiGi is what Bryson calls his grandma.) Robert's reply seemed to indicate that he's not always on great terms with his son's grandmother. "I did not let her do that she did that upon herself and I did speak to her about that," he wrote.
Robert notably didn't answer any 90 Day Fiancé fan questions about his relationship with Anny, except to give a shrug emoji to a viewer who asked why Anny didn't look into him on the show. All is quiet on his social media about his current relationship status, so viewers will have to keep tuning in to see what happens with his fiancee.