'90 Day Fiancé': Are Anna and Mursel Still Married?
Anna Campisi and Mursel Mistanoglu of TLC's 90 Day Fiancé fell head over heels in love on a beekeeping enthusiasts' group on social media. Despite their shared love of bees and honey, however, they had quite a tumultuous relationship on the seventh season of the show.
Both 38 years old, the couple was nevertheless at very different stages in their life. Anna was a divorced single mom with three boys from Nebraska, while Mursel was a never-married, childfree beekeeper from Turkey. Mursel was also much more religious and conservative than his American wife, and neither could speak the other's native language—which led to many miscommunications and misunderstandings.
Despite nearly breaking things off once because of Mursel's family's objections to his marrying a non-Muslim divorced woman with children, Anna and Mursel ultimately couldn't stay away from each other. They married in the U.S., and the couple now lives together with Anna's children. They recently opened up about how their relationship has changed on 90 Day Fiancé: Self-Quarantined.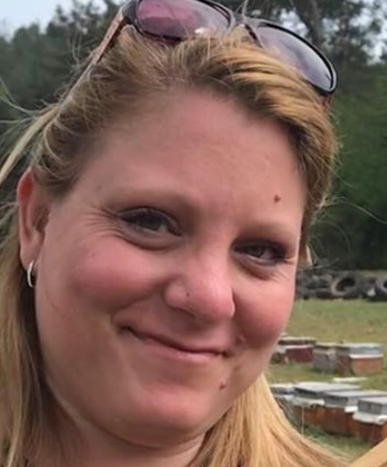 Anna recently said her relationship with Mursel had improved
On a recent episode of 90 Day Fiancé: Self-Quarantined, which follows 90 Day Fiancé cast members as they navigate the COVID-19 crisis and live under lockdown, Anny said her relationship with Mursel was looking up.
"We've all been in self-quarantine for about a month," Anna said, adding that her husband had used the time wisely to make memories and build his bond with her sons, Joey, Gino, and Leo. At first, they were wary of their mom's fiancé, but it seems like things have improved. On the episode, Mursel played with Anna's sons and spent quality time with them.
"Mursel's using this time to hang out with the boys," Anna explained. "When Mursel came over, things were pretty rough with the boys. I'm pretty happy with how things are going now."
The couple also said they'd been using their time at home to improve their communication skills. At first, they needed to use a translator app to communicate. But Mursel's English has improved, while Anna has been working to speak Turkish as well.
The '90 Day Fiancé' star often shares her wedded bliss with Mursel on social media
Mursel and Anna still work as beekeepers as well. The couple first bonded over their shared passion, and, judging by social media, it's still a big part of their life.
On Instagram, Anna shares photos of recent DIY projects she and Mursel have completed together—like an above-ground garden, honey-based recipes, and homemade body butter. Anna and Mursel run a Nebraska company called Beauty and the Bees, where they sell local honey and whipped honey, along with homemade jam and bath and body products like soap and lotion.
Anna and Mursel also regularly share cute selfies together, so it looks like their once-rocky relationship is going strong.
'90 Day Fiancé' fans flocked to recent posts to share their support for the couple
Many 90 Day Fiancé fans were skeptical at first about Mursel and Anna's relationship, especially because of the language barrier and Mursel's fears about telling his family the truth. But after overcoming so many obstacles to be together, the couple has become a fan favorite for many 90 Day Fiancé viewers.
And because Mursel went back to Turkey at one point, some 90 Day Fiancé fans thought the couple wouldn't make it. When Mursel unexpectedly returned to be with his American wife, many viewers cheered them on and believed they'd found true love.
Anna's followers couldn't help showing their support on a recent Instagram post. "Love this man!" Anna captioned her selfie with Mursel.
"I was so happy for the happy ending!" one Instagram user gushed. "You two are great."
Another 90 Day Fiancé fan raved about the love story, saying it was just like a fairy tale. "I just adore you both as a couple!" they wrote. "One of the most heart-wrenching episodes I've ever seen was when you told him that you would not marry him. And he answered 'No! Anna….marry…' And I STILL tear up about it. I am over the moon for you two and enjoy watching your love story unfold."
Yet another follower agreed, writing, "You make such a beautiful couple and every picture I see gets better and better! You both have been my favorite couple of any featured on 90 Day Fiancé and I cried when you did and laughed when you did."
While Mursel and Anna might have seemed mismatched at first, it seems like they've found real love with one another.