'90 Day Fiancé': Are Benjamin Taylor and Akinyi Obala Married Now?
After TLC's 90 Day Fiancé: Before the 90 Days Season 3 ended, the relationship status of divorced dad Benjamin Taylor from Arizona and Akinyi Obala from Kenya was still unknown. 
The couple said they were technically married "in God's eyes" after Benjamin paid her family a bride price during his visit to Kenya, but many viewers were unclear about what, exactly, that meant for their future. 
On Jan. 21, Benjamin took to Instagram to answer a few fan questions about his relationship with Akinyi. But 90 Day Fiancé viewers were still left stumped about various aspects of the couple's life together.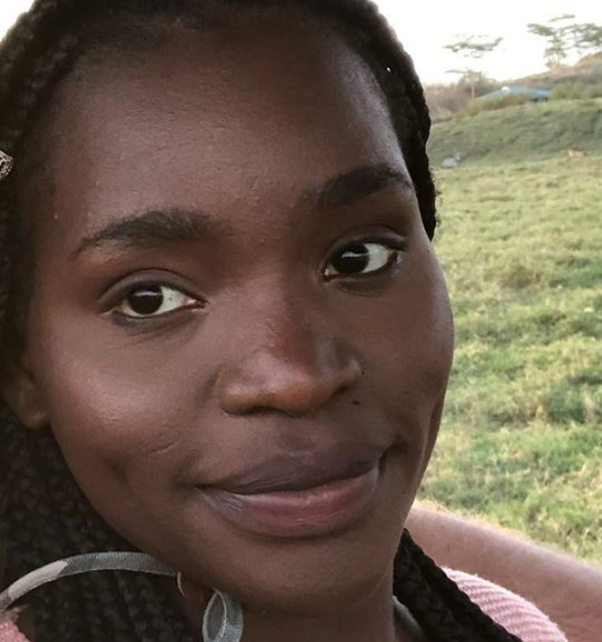 Benjamin and Akinyi reunited in her home country of Kenya
Although Benjamin and Akinyi connected online and bonded quickly over their shared Christian faith, the 90 Day Fiancé couple struggled with cultural differences when they finally met in person. 
Akinyi claimed Benjamin wasn't an "alpha male," which disappointed her family. What's more, he could barely afford her bride price, leaving him to make ongoing payments to her brother and father in the future. And Benjamin's strict devotion to his faith left him frustrated with her after she drank a single margarita during a night out. 
Still, it seems that Benjamin and Akinyi are together, at least geographically. On Jan. 21, he shared a sweet selfie of the couple, captioning it simply, "Look who I found" and adding the hashtags #love and #benjaminandakinyi. The selfie was taken at the Kenyatta International Convention Center in Nairobi, Kenya, meaning that Benjamin took a trip to Akinyi's home country.
The divorced dad shared that he and Akinyi were still together
Benjamin and Akinyi have been quiet on social media about one another since the 90 Day Fiancé: Before the 90 Days Tell-All. Benjamin shared some throwback pictures of the couple and spent the holidays with his son and the rest of his family in Phoenix without his fiancee (or wife). Meanwhile, Akinyi seemed to hint at one point that they weren't together, and posted plenty of snapshots of herself with her family in Kenya.
If that was true at one point, it doesn't look like it is anymore. On his Instagram stories, Benjamin answered a 90 Day Fiancé fan's question by affirming that he and Akinyi were still together. "Are you single?" the fan asked. "No, I am not single," Ben responded.
Still, Benjamin stayed mum about the details of his future with Akinyi. When a fan asked him on Instagram when he would be bringing Akinyi to the U.S. to live with him, the 90 Day Fiancé star responded noncommittally, writing: "Wish I could give you an answer, but I can't…"
He told another fan that he still lived in Phoenix and "didn't know" when Akinyi would be moving, causing even more confusion about why he and his Kenyan love were living apart. 
Fans were confused about the '90 Day Fiancé' couple's status
As 90 Day Fiancé fans asked more questions, things got even more confusing with respect to Benjamin and Akinyi's relationship. 
After telling one Instagram user that he and Akinyi were still together, another replied, "She had posted a while back they were no longer together," to which Benjamin responded only with a shifty eyes emoji. 
To another fan, he wrote, "Yes we are in a relationship," prompting a flood of fan inquiries about what appeared to have been their onscreen wedding. "I thought you both were married," one fan questioned him, as plenty of others chimed in to wonder the same. 
Another replied, "On the tell-all he said that they were married in the eyes of God. Make of that what you will."
Some 90 Day Fiancé viewers wondered if the couple had broken up and gotten back together, while others speculated they had never really been married to begin with. 
Still others thought that Benjamin's silence had to do with his contractual obligations with TLC or a future appearance on a 90 Day Fiancé spinoff. "Why do people still ask this??" one Instagram user wrote. "HE CANNOT COMMENT!! IN A CONTRACT!!"