'90 Day Fiancé': Are Brandon and Julia Still Together in 2021?
90 Day Fiancé fans have not been entirely thrilled with Brandon Gibbs and Julia Trubkina's relationship on the hit TLC franchise. Part of this is due to the fact that the Gibbs family has been treating Julia as something of a farmhand. The other part has to do with the Gibbs parents, who seem perhaps too hands-on when it comes to their son and his sex life. All of this has fans wondering, are Brando and Julia still together in 2021?
'90 Day Fiancé' couple Brandon and Julia shock Betty Gibbs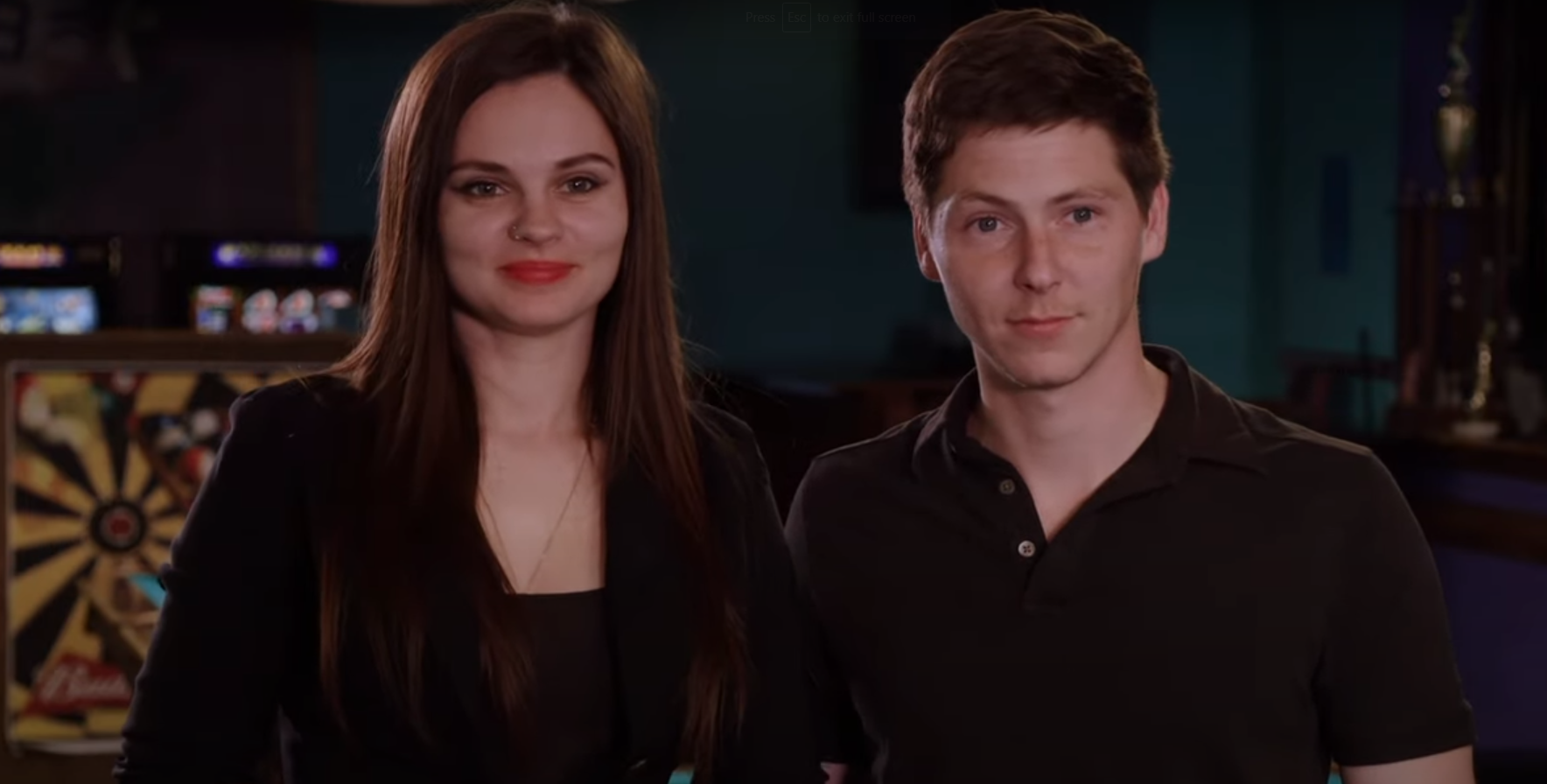 RELATED: '90 Day Fiancé': Rose Vega Dishes on Stomach Ulcers
90 Day Fiancé couple Brandon and Julia have had to deal with the overbearing nature of Brandon's parents, Betty and Ron. Both of the Gibbs parents seem very concerned with Brandon and Julia's sex life, especially when it comes to birth control.
In fact, Betty Gibbs suggested that Julia visit a gynecologist to obtain birth control, and even left her son condoms in a bowl to make sure he had protection.
All of this came together into what seemed to be a practical joke the 90 Day Fiancé couple played on Betty Gibbs. During a recent episode, Julia and Brandon asked Betty and Ron to come out and chat with them.
The tone was serious, sending Betty and Ron into a concerned frenzy. Brandon leaves his parents hanging as he dangles the fact that the two took a pregnancy test in front of them. They're clearly shocked and worried about what's coming next.
After drawing the agony out for Betty as long as possible, the 90 Day Fiancé couple admitted the test was negative, allowing Betty to breathe a mighty sigh of relief.
Colt Johnson's mother says Brandon's mom is too much
Interestingly, another famous 90 Day Fiancé helicopter mother is weighing in on the Gibbs, and suggesting that Brandon's mother might be a thorn in the side of his relationship with Julia. In fact, Debbie Johnson suggested that Betty is "10 times worse" than her.
"There was a contest [to] pick the worst mother-in-law and I was the best out of those four. I was the best. Brandon's mother was the worst. Oh my god. She's nuts. I'm sorry, but both of those people are crazy," said Debbie during an episode of Bares All.
"You teach your child that it's the responsibility of the boy to wrap it [in a condom]. You don't raise your son to make the woman be [responsible]," added Debbie of Betty's birth control hangup.
"Then she calls the d*mn OBGYN. She won't let them sleep together, but they can screw around in the pool but not have sex?… They can screw anywhere except for the bedroom? I don't understand it."
Are '90 Day Fiancé' couple Brandon and Julia still together?
All of the 90 Day Fiancé drama has fans wondering if Brandon and Julia are still together in 2021. One fan spotting has viewers thinking the two are still together in America, contrary to rumors that Julia decided to leave the states for good.
One eagle-eyed Redditor spotted both Brandon and Julia together in an airport in Richmond, Virginia. They shared a photo here.
"My SO flew back home from Chicago & these two were on his flight. Hilarious because he's a big athletic dude no one would probably ever expect to watch 90 Day Fiancé and he was the only one who recognized them," explained the original poster.
"I begged him to try to get a photo for Reddit & this was all I got. Better than nothing? His notes were they sat all the way in the back of coach and 'they are really small in person.' At baggage claim he said they were all over each other and off by themselves acting a little strange since no one even knew who they were," they added.
Based on this photo, it would seem as if the couple is still together in 2021, though it's hard to say for sure.