'90 Day Fiancé': Are Colt Johnson and Vanessa Guerra Having Kids?
'90 Day Fiancé': Colt Johnson and Vanessa Guerra are married, but do the two have any plans for children in the near future?
90 Day Fiancé stars Colt Johnson and Vanessa Guerra have officially tied the knot. The two revealed that they are married during a tell all episode of the show, surprising many — including Colt's own mother, Debbie. Now fans are wondering what the couple's living situation looks like, and if the two plan on having children or not. 
'90 Day Fiancé': Colt and Vanessa are married, Debbie was surprised
90 Day Fiancé fans may not have been that surprised to see Colt Johnson propose to Vanessa Guerra. The infamous TLC star has proposed to other women quickly in the past — something that gave Vanessa pause when she accepted. 
"I mean, he proposed to [his ex-wife] Larissa [Dos Santos Lima] in what, five days of knowing her? So, I know he doesn't take his time. I am someone who [will] procrastinate a little bit though, so I can drag something on for years," Guerra told Us Weekly. 
However, Vanessa accepted Colt's proposal. Now, the two have officially tied the knot — something they both kept secret until a recent reveal during a 90 Day Fiancé tell all episode. In fact, the two eloped, and not even Debbie knew. 
"It was a chapel by the river. A very nice woman owned it. It was very simple, very basic and private. [My mom] Debbie [Johnson] didn't know. I didn't tell mom," Johnson explained. 
"I wanted something just for Vanessa and I. It was very important that I showed Vanessa that it was just for her and I."
While some fans may have expected Debbie to get heated about the fact that she wasn't told, she put on a good face. 
"As long as they're happy [and] they did what they want, I'm perfectly fine with it. I went to his first wedding and it didn't end well, maybe this is better. It shows how independent they are," she said.
The couple lives with Colt's mother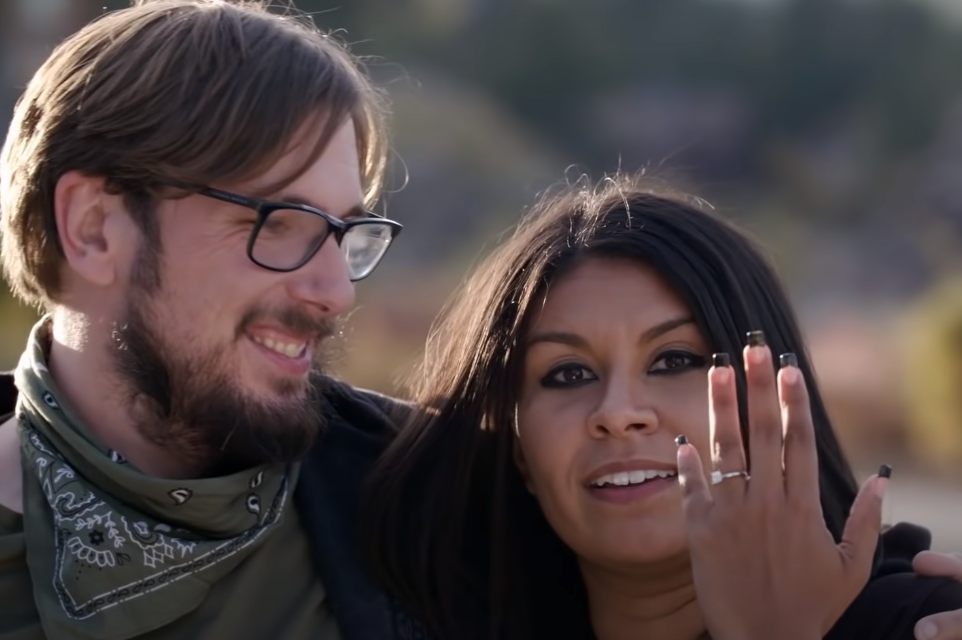 Colt Johnson is well-known for his close relationship with Debbie on 90 Day Fiancé. He still lives with his mother, and she tends to meddle in his private life frequently — especially when it comes to women. 
Interestingly, Colt and Vanessa, although they are married, are still living under the same roof as Debbie. 
"Right now we all live here. My mother and Vanessa and I, we share the same house. We'll see where that goes, but so far so good," Colt told Us Weekly during an interview.  
"I feel like my mother and Vanessa are more buddy buddy, more friends than I am with my mother. They kind of gang up on me a little bit sometimes," Colt added. 
Will the '90 Day Fiancé' couple have kids?
When Us Weekly asked the 90 Day Fiancé couple if they had any plans on having children any time soon, the response seemed to suggest that it's not on the forefront of their minds. 
"I don't know about all that," Vanessa Guerra replied.
"Vanessa has a dog, so she brought a dog with her when she moved in, so I'm just trying to adjust to having a dog around the house. I don't know about kids. Maybe in the far distant future," added Colt Johnson.