'90 Day Fiancé': Are Colt Johnson's 'Inspirational' Messages Creepy? Some Fans Think So
Colt Johnson might be done with his '90 Day Fiance' ex-wife Larissa Lima, but it looks like he might be trying to stay in the public eye. His recent series of 'inspirational' videos and posts on Instagram left many viewers baffled.
Since his divorce from ex Larissa Dos Santos Lima, Colt Johnson has capitalized on his 90 Day Fiancé fame in a number of ways. From trying to sell Larissa's wedding dress to appearing on 90 Day Fiancé: Pillow Talk with his infamous mom Debbie Johnson and sending paid Cameo shoutouts to fans, the Las Vegas-based TLC star certainly seems to love the limelight.
But is Colt now trying to launch a career as an inspirational speaker? The 90 Day Fiancé star put out a series of somewhat bizarre motivational videos on his Instagram stories, in which he urged his followers to get out and live their best lives. Maybe Colt is trying to turn over a new positive leaf, but he's leaving some of his fans baffled in the process.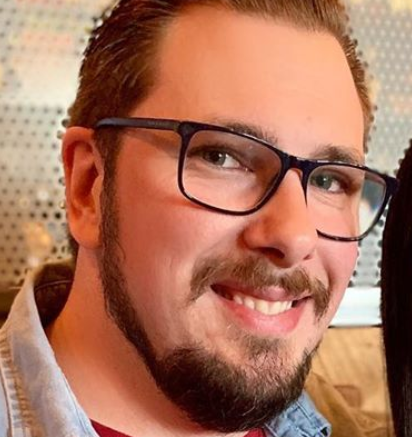 Colt posted a series of 'inspirational' messages that confused fans
"The demand for you has always been there," Colt began in a series of close-up videos into the camera. "You are gifted and important. Cast out any uncertainties. Don't be afraid anymore. Stand up now. Rise."
That's the kind of message Colt offered to his followers just after the New Year on his Instagram stories. 90 Day Fiancé viewers were immediately confused about whether this was Colt trying to motivate himself in 2020, just a social media gimmick, or even an attempt at starting some new business venture.
The intimate videos almost resembled ASMR videos or attempts at hypnosis. In a serious, deep voice, Colt continued to expound on his message while leaving his house, driving to the gym, and getting in and out of his car around the Las Vegas area. Strangely, the videos continued from day until night (and the next morning, too), "following" the 90 Day Fiancé star for almost 24 hours.
"It's always easy to have a boring life," the 90 Day Fiancé star said in one video. "To live a life that is uneventful. To live a life that you don't like is very easy."
In another, peering into the camera in a dark parking garage, Colt advised, "Stop doing things for other people that don't benefit you. You matter. You are the most important person in your life. You need some discipline. I need discipline."
In between the uplifting messages, Colt posted videos of himself singing loudly to Tina Turner's "Private Dancer" and working out at the gym. 
'90 Day Fiancé' viewers were baffled by the videos
90 Day Fiancé blogger John Yates posted some of the videos on his Instagram, @johnyates327tv. Fans were immediately baffled about what Colt's aim was. 
"Is he reading a daily horoscope?" one Instagram commenter wrote. Another joked, "Debbie come get your son…" 
Some fans admitted they found Colt's voice "soothing" and "comforting," while others thought the videos were just plain strange. "Well…listening to that was…painful," one commenter wrote. Another fan added, "Ugh he creeps me out!" 
Others compared him to a Tony Robbins wannabe or wondered if he was trying out a new career as an inspirational speaker or spiritual guru.
The '90 Day Fiancé' star's ex-wife has recently tried to turn over a new leaf as well
Colt might be going about things in a more unconventional way, but it looks like his ex-wife Larissa is trying to make changes in 2020, too.
Just after the New Year, the 90 Day Fiancé star, who still lives in Vegas post-divorce, shared a kind message about none other than her former mother-in-law, Debbie. Debbie and Larissa famously hated each other and fought constantly. But Larissa claimed she wanted more positivity for the new decade.
"A new year, a new decade is quickly approaching," the 90 Day Fiancé star wrote in a lengthy caption next to a picture of herself with Debbie in happier times. "While I have been working to better my mind, body, and spirit in 2019, I want 2020 to be the year or renewal and to cleanse all the bad energy from the past."
The 32-year-old mom of two and Brazil native even apologized for wronging Debbie and asked that her followers treat her with respect.
Reflecting on the good moments with her former family, Larissa wrote, "My time with the family was a bad phase of my life, and for the three of us it could never work out. Big mistakes were made, and for my part, I'm sorry. I have paid for my mistakes by the law with compliance of the court, but I am sorry with my soul for my part in the break up of the family."