'90 Day Fiancé': Are Corey and Evelin Still Together in 2021?
90 Day Fiancé couple Evelin and Corey have been going through major complications in their relationship. At one point the two went on a break, and Corey Rathgeber started seeing another woman in Peru. When he came back, he downplayed the nature of their relationship to Evelin Villegas. When he eventually came clean, Villegas explained that she felt betrayed and that she didn't know who Corey was anymore. All of this has left fans wondering — are Corey and Evelin still together in 2021?
Corey had a relationship with another woman
Evelin Villegas and Corey Rathgeber took a break from one another, with Corey thinking that he'd been broken up with and that he was free to pursue other women. The 90 Day Fiancé star headed to Peru, and struck up a relationship with a woman named Jenny. 
When he came back to Engabao and Evelin, he told her that it was a four day fling — nothing serious — and that they hadn't even had sex. He later revealed to Raul that the relationship was a lot more serious than he'd let on. When he eventually told Evelin, she was livid. 
"Like, imagine if I went and got all the d***s around, and went like, 'Oh, I was so sad and depressed, Corey. This was the cure.' F*** you. Like, never," Evelin told Corey. 
"I know that you being in South America and being a white and blue eyes, you think the women are gonna want you and love you all the time. Like, who the f*** do you think you are? Like, some kind of Brad Pitt [sic]?" she asked. Corey 
"I was just dating somebody when you decided to break up with me, Evelin. That was it. You literally told me it's OK for us to see other people. You said that. You wanted me to leave the country," Corey Rathgeber said in his defense. 
Evelin went on to tell Corey that he is "not the man I met many, many years ago" and that there's "no more wedding."
Are Corey and Evelin still together in 2021?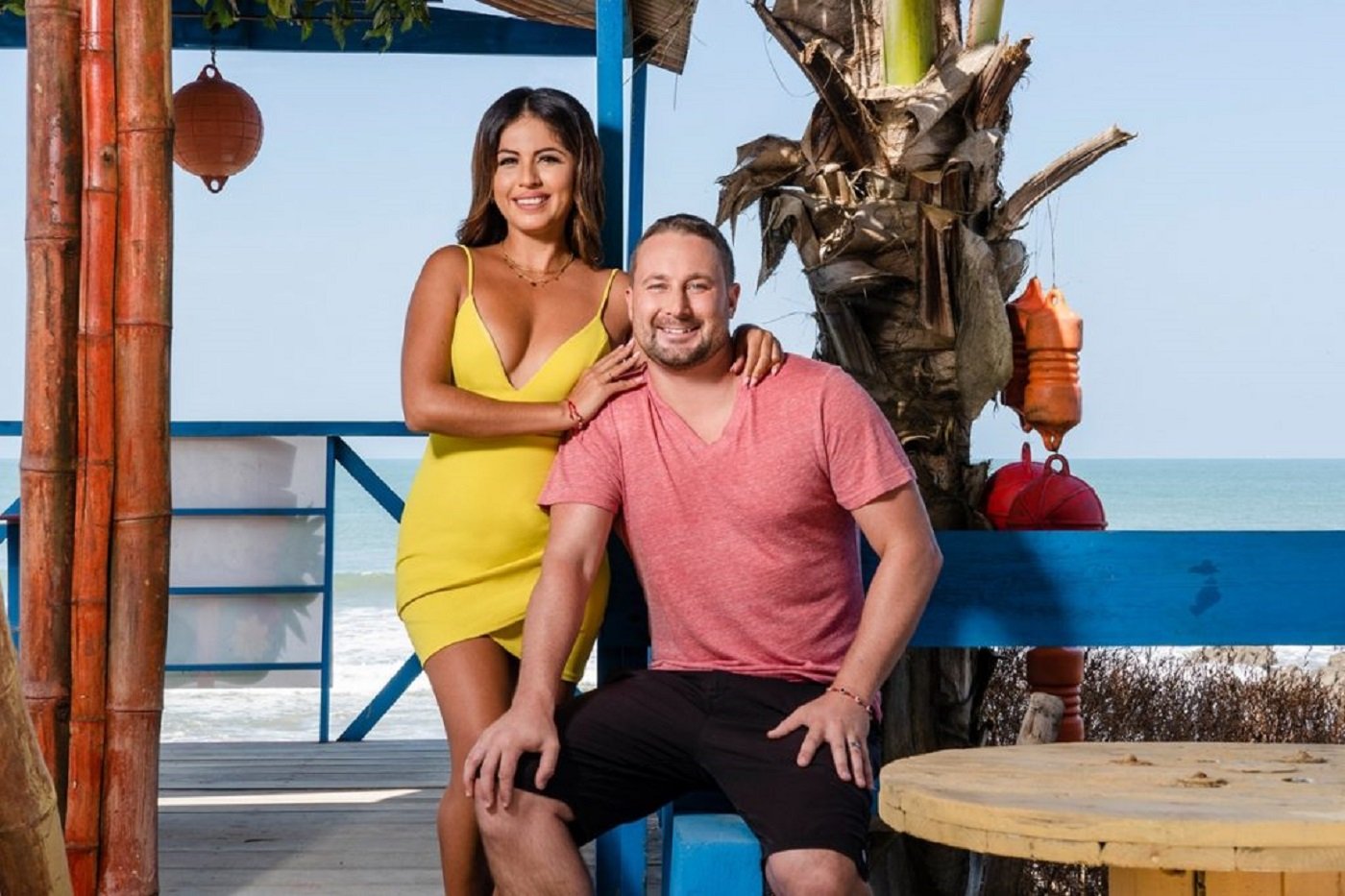 90 Day Fiancé fans have been getting mixed signals from Corey and Evelin on social media. It's hard to tell whether or not Corey and Evelin are still together in 2021, but there are some signs they could be. 
Notably, Evelin Villegas shared a series of photos on Instagram of Corey Rathgeber for his birthday 3 weeks ago. 
"Happy birthday my Corey Charles. [C]heers to more years of your awesome presence in this earth. You better know you are not getting older you are getting more and more yummy. Love u my surfer gringo," Evelin Villegas captioned the photoset, with a liberal smattering of heart emojis.
It seems unlikely that Evelin would go out of her way to post this birthday homage if the two were no longer together. That being said, Evelin has also been posting about Corey and his behavior regarding the Jenny situation on Instagram quite a bit. She's also been posting vague captions about her feelings, suggesting that she's going through a tough time, possibly due to Corey. 
"Lately I don't remember what happiness use to feel like … But you know me, I'm about to fix that [sic]," she wrote in one such post on Instagram.
Additionally, Evelin took to her Instagram story today to ask fans what she should do while she's in Nicaragua. When one fan wrote, "bring Corey," Evelin replied with a gif saying "no." That being said, it seems as if the couple is still together for the time being and trying to work things out, but it's impossible to say for sure.