'90 Day Fiancé': Are Devar and Melanie Still Together in 2021?
When it comes to 90 Day Fiancé, a successful couple is something to treasure for fans. In recent seasons, the show seems to have pivoted more towards problematic couples and away from couples that seem to have success in the cards. Perhaps that's why some fans look back on couples like Devar and Melanie fondly — the two had a positive end to their time on the show. However, some fans are left wondering — are Devar and Melanie still together? Was their love able to last in the real world?
What happened between Devar and Melanie?
RELATED: '90 Day Fiancé': Cast Members Mystified As Andrew Says He Wants to Fight David Toborowsky
There's always the potential for difficulties on 90 Day Fiancé. Whether that entails culture clash, family difficulties, or questions about intentions, there's always drama lurking around the corner. While Devar and Melanie were, by and large, one of the less dramatic couples on the show, they certainly had their moments.
The pair met when Melanie was vacationing in Jamaica. Devar was working as a lifeguard at the resort where she was staying, and they clicked quickly, enjoying a jog together for their first date. However, they did encounter difficulties of their own.
Notably, Melanie struggled to convince members of her family that Devar was genuinely interested in her romantically, as opposed to using her for a visa. Melanie's sister was especially unconvinced. What's more, Melanie's parents seemed to have some hangups about interracial couples.
However, fans felt as if the couple were truly in love, and were happy to see Devar taking an active role in Melanie's family life, bonding quickly with her son, Hunter. Devar and Melanie ignored the haters, family or otherwise, and carried on in their relationship, tying the knot within the 90 day time window.
'90 Day Fiancé': Are Devar and Melanie still together?
Despite their happy ending on 90 Day Fiancé, the couple did encounter their own rough patch following the show. Devar began attending training for work as an underwater welder, which left the couple working through long-distance for a time.
Things also became challenging for the couple when they had their first child together, Avah, in 2017. The couple appeared be struggling with their new family member, Devar especially with the role of a new father. According to Melanie, Devar developed a drinking problem during this period.
Since then, Devar and Melanie are back on a good path. Devar's difficulties have since passed, and the pair post loving photos of each other and their family on Instagram frequently. It's clear that Devar and Melanie are happy and in love.
'90 Day Fiancé' fans are fond of the couple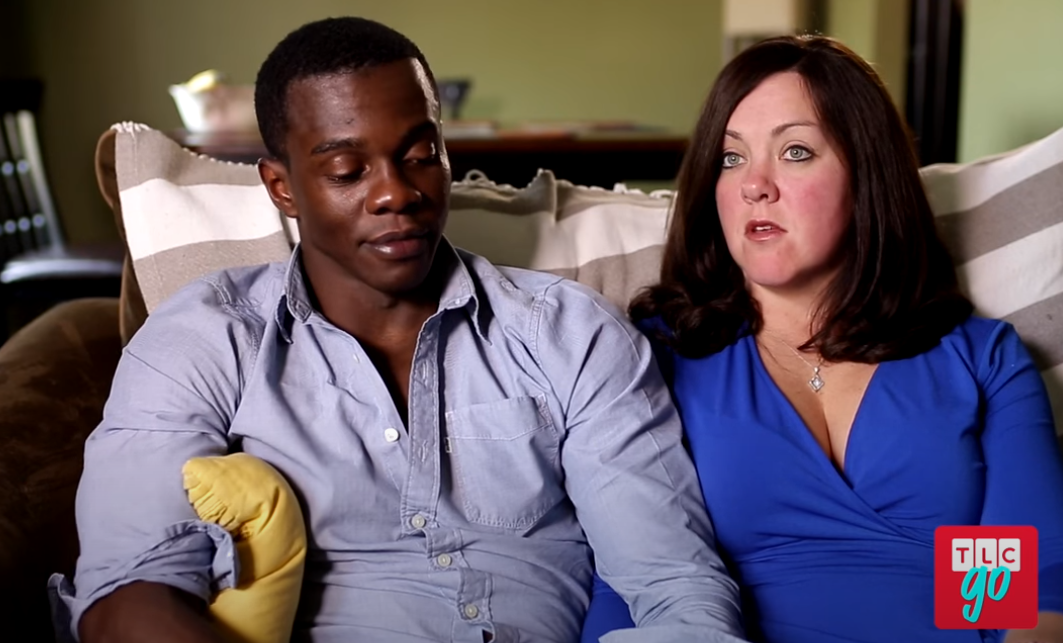 With all of the drama between couples on recent seasons, 90 Day Fiancé fans have been looking back on their favorite, successful couples. Redditors recently remembered Kyle and Noon's loving relationship, and started another thread shortly after remembering Devar and Melanie.
The post featured a still from the show in which Devar is helping Hunter into a suit jacket. A caption from Hunter at the bottom reads, "Devar being my stepdad — that's gonna be cool."
"Devar is a good man," one user wrote.
"How excited the son was to have Devar as his stepdad was so wholesome. And the fact that Devar took that role on with so much kindness and excitement melts my cold dead heart," wrote another user.
In fact, to this day Devar's Instagram includes photos of and with Hunter — it's clear that the two have a close relationship, and that Devar truly does care about Melanie and their family together.