'90 Day Fiancé': Are Erika Owens and Stephanie Matto Still Together?
Stephanie Matto and Erika Owens were a big first for 90 Day Fiancé — the couple is the franchise's first LGBTQ+ romance to appear on the show. However, the two seem to have some major differences in their personalities. This was most apparent during a recent episode, in which Erika Owens introduced Stephanie Matto to her friends at a local party. The event was uncomfortable for a couple reasons, and it seemed as though Matto did not enjoy herself at all. The apparent differences between the two has had fans wondering whether or not they wound up staying together. Here's what we know. [Possible spoilers ahead!]
Erika Owens throws a party, Stephanie Matto seems unhappy
During their most recent episode of 90 Day Fiancé: Before the 90 Days, Erika Owens and Stephanie Matto had some trouble. Erika Owens took Matto to a party with her local friends. Matto soon discovered that Owens had been intimate with some of her friends in the past. 
Owens also shares a very close friendship with a male friend, Adam, whom she had kissed in the past. Matto was very put off by these realizations, and felt uncomfortable being around folks who may have hooked up with Matto in the past, and who she already doesn't know to begin with. 
Some fans felt as though Matto's behavior during the party, compared to Owens', showed that the two just aren't very compatible. Some felt as though Matto was being a wet blanket, especially regarding Owens' friends and possible past intimacy. 
Meanwhile, other fans felt as though Owens wasn't fair in bringing Matto into that scenario. Some felt for Matto, as it's never easy to meet an entire group of friends. Matto may have felt very put on the spot.
No mutual follow, Stephanie Matto deactivates Instagram
As it turns out, the two 90 Day Fiancé stars don't follow one another on Instagram. Though Stephanie Matto has recently deactivated her Instagram account, a Redditor discovered that, prior to deactivation, the two were not mutual followers. 
One Redditor replied, "I noticed that too! I think Erika probably hates Steph by now for using her to get on the show."
"I don't know what they were doing on the show to begin with honestly like what was their point.. there was no marriage talk and the whole thing just felt more like an exploratory new *casual* relationship," opined another Redditor. 
Fans also noticed that Matto and Owens seemed to be on a different page when it came to intimacy. Owens set up an activity for Matto in which they had molds taken of their busts, and Matto seemed shocked. Matto eventually admitted to Owens that she had been celibate for a while now, which surprised Owens based on the personality she'd inferred from Matto's web presence.
Are Stephanie Matto and Erika Owens still together?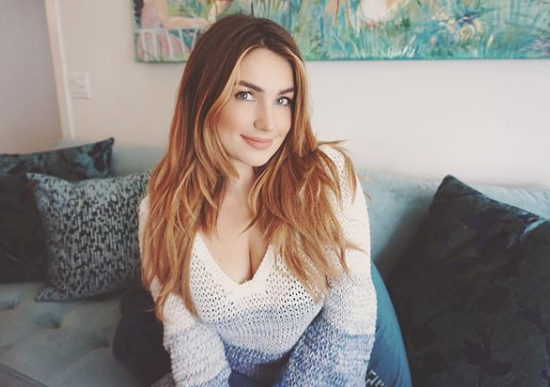 While both Stephanie Matto and Erika Owens are restricted from revealing their current status by their 90 Day Fiancé NDAs, it seems likely that the couple won't work out. Neither has appeared much on the other's Instagram, beyond promotions for the show. 
That fact, combined with the fact that they weren't following each other, and that Owens has made no appearance on Matto's YouTube channel, has fans thinking that it's not going to work out. The couple's apparent differences when it comes to intimacy, partying, and friendships are huge hurdles for them to overcome as well, and fans suspect they're simply not meant to be.
One Reddit user commented, "I am one of the few that believes Steph is bi, but agree that this relationship was either pure BS, fizzled out immediately after Steph and Erika met or they broke up shortly before they actually met, thus all the hostility."
Another user added, "They remind me of two people (local) who meet on a dating app, have a few convos and seem compatible, so decide to meet up. Then, for whatever reason, in person, there is no chemistry. IRL, you drive home and go on with your life. These two signed a contract, so they have to follow the script and film a season."