'90 Day Fiance: Are Geoffrey Paschel and Varya Together Now?
Geoffrey Paschel and Varya of '90 Day Fiance: Before the 90 Days' have definitely hit a rough patch. But are the two done for good?
Making a relationship work is not easy, especially an international one. Many of the couples on 90 Day Fiance: Before the 90 Days have crashed and burned lately. Geoffrey Paschel had high hopes for his relationship with Varya before he went to Russia to meet her. But, once he told her about his past run-ins with the law, things started going downhill. Are Paschel and Varya together now?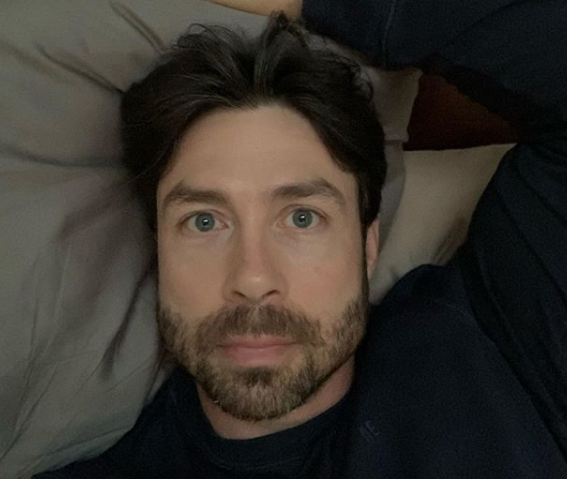 Geoffrey and Varya's relationship
When Paschel first got to Russia, things were awkward between him and Varya. The two were unable to get comfortable around one another and had a hard time communicating. As time went on, they got closer and more relaxed around each other.
After Paschel told Varya that he had spent some time in jail, she started to have major doubts about him. When she introduced him to her family, they felt the same way and cautioned Varya to think long and hard about being with him.
The proposal
Despite all of Varya's noticeable hesitation, Paschel still proposed to her. But instead of giving him a positive answer, Varya hesitated.
"I want to say that you are absolutely an amazing, wonderful man and we've spent [a] great time here in Russia," she said. "Maybe we are going too quick?"
Though Varya didn't exactly say no to the proposal, Paschel was devastated and immediately began being cold toward her.
RELATED: '90 Day Fiance': Caesar Mack Did Meet Maria Off Camera and Here's What Went Down
"I feel embarrassed and bad and sad," she said on the show. "I see that it hurts him. I love him, but I'm not sure I could trust him in everything. I'm not ready."
Varya tried to reassure Paschel that they may get married down the road.
"I don't want to lie. I don't want to say yes and then change my mind. … If it is [our] destiny, then time doesn't matter," she said.
Paschel was blindsided by her rejection.
"I never thought in a million years you would turn me down," he told her. "I feel like I waited long enough to be happy, and I thought that we could make each other happy."
When he left Russia, he told Varya that he was done with her for good.
"I don't know how to make it any clearer," he told her at the airport. "This is it. I'm leaving, I'm going home, I'm going to live my life apart from you. Thanks for the adventure and good luck."
Do Geoffrey and Varya get back together?
In previews for upcoming episodes of the show, Paschel is shown going on dates with other women, so it looks like he really closed the door on Varya.
Paschel recently posted a picture of himself to Instagram with a caption that talked about his recent relationship.
RELATED: '90 Day Fiance': Leaked Footage Proves David Murphey's Girlfriend Lana Is Real
"Going fast is who I am. It doesn't matter if it is riding a bike, jumping out of a plane, or, as many have seen, jumping into a relationship," he wrote. "For as long as I can remember, it has always been one of my personality traits. Some may call me impulsive. However you define it, I have learned to embrace it. Obviously, there are risks: I can burn out easily, become unhealthy and mentally drained, decrease my life expectancy, or race by opportunities blurred by my speed."
He went on to address their situation directly.
"When I accepted the fact that there was no longer a future with Varya, I chose to be resilient," he said. "I turned off my emotions, checked out mentally, and left."
So, it seems that the two star-crossed lovers are done for good.