'90 Day Fiancé': Are Jenny and Sumit Still Together?
Jenny Slatten and her Indian love, Sumit, had an emotional breakup on TLC's 90 Day Fiancé: The Other Way. Sumit dropped a bombshell about his infidelity when he revealed to his American girlfriend, who is 30 years his senior, that he was actually already married.
Sumit was in an arranged marriage and not yet separated or even divorced. His family didn't know about Jenny before she arrived in India. However, Sumit said he didn't love his wife and that Jenny was his soulmate. Still, Jenny and Sumit weren't able to marry before time ran out, and Jenny returned to the United States.
Since the last season of 90 Day Fiancé: The Other Way ended, fans have wondered if the unlikely couple will make things work. According to their social media accounts, it looks like the 90 Day Fiancé pair is still very much in love.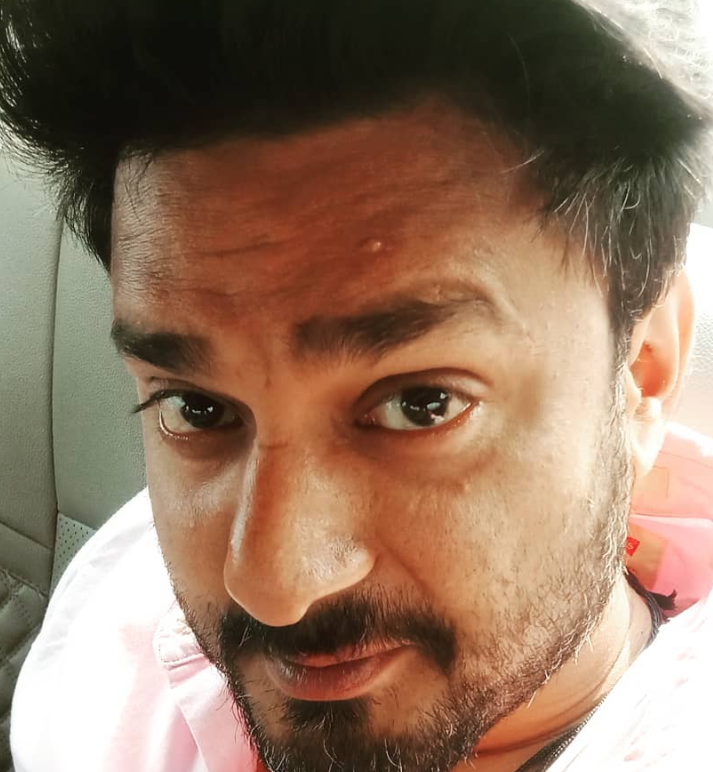 Jenny is back in the United States
On the 90 Day Fiancé: The Other Way Tell-All, Sumit claimed that he was desperately in love with Jenny. He said he hoped they could still make it work, that he knew he had done wrong by lying about his marriage, and that his girlfriend was the love of his life.
Jenny Slatten is back in the United States, while Sumit has remained in India. Still, the 90 Day Fiancé couple hopes they can be together eventually. Jenny has recently been posting photos of herself having various adventures in what appears to be California and other parts of the U.S.
In mid-Nov. 2019, a 90 Day Fiancé viewer asked Jenny on Instagram if she would be returning to India any time soon. Jenny replied, "soon but no date to give yet." Another Instagram user told Jenny that she would find "true love," to which she replied, "I did find it."
One fan asked if there was any news about the divorce, to which the 90 Day Fiancé star replied, "stay tuned." This seemed to hint that the couple is still together.
Sumit told '90 Day Fiancé' fans he still loves Jenny
Sumit has also taken to Instagram in recent weeks to declare his love for his 90 Day Fiancé wife-to-be (hopefully). On Nov. 27, he shared a selfie with the caption, "I definitely believe that love conquers all." His hashtags included references to Jenny's Instagram handle, a long-distance relationship, and 90 Day Fiancé, indicating that Sumit and Jenny are still very much an item.
On Nov. 20, Sumit wrote, "Sumit ❤Jenny," adding hashtags about loving her "forever" and being "Team Jenny and Sumit."
Interestingly, one 90 Day Fiancé viewer asked Sumit under the post if he was planning on getting a divorce. "I'm hoping you got divorced. I would go to the states and get away from your family," suggested the commenter. Sumit seemed to confirm that a plan was underway by replying, "work in progress."
He responded similar to various comments, suggesting that he and Jenny were not yet together geographically but were still "working" on a reunion. He also reiterated that he believed their story would have a "happy ending" and "work out." And according to Blasting News US, the 90 Day Fiancé star even told fans that he and Jenny were "gonna be together soon" and hadn't given up on their love.
'90 Day Fiancé' fans hope the couple makes it work
Jenny and Sumit have become unlikely fan favorites among many 90 Day Fiancé viewers. Their age difference and Sumit's dishonesty made some viewers wary, but their commitment to their love has inspired some fans.
90 Day Fiancé fans regularly flood Jenny and Sumit's Instagram photos with hopes and well wishes for the "soulmates" to reunite. "Can't get enough of you two!!" wrote one fan to Sumit. "Rooting for your true love to blossom and flourish!!!"
Another agreed, adding, "Of all the couples on your season you two were my favorites! You could see you guys genuinely love each other and I hope you guys find a way to be together!"