'90 Day Fiancé': Are Kalani and Asuelu Getting a Samoa Spinoff?
90 Day Fiancé couple Kalani and Asuelu have fought quite a bit during this most recent season — especially when it comes to Asuelu Pulaa's desire to have more children. A recent episode featured his mother, Lesina, and sister, Tammy, visiting their home. They blew up at Kalani Faagata when she explained that she doesn't want more children, again. Now, Kalani and Asuelu are considering a trip to Samoa, and fans are wondering if a spinoff is in the works. 
'90 Day Fiancé' couple Kalani and Asuelu headed to Samoa
90 Day Fiancé couple Kalani and Asuelu could be headed to Samoa, based on a conversation the pair had during a recent episode. 
Asulu Pulaa has been getting a lot of grief from his mother and sister recently about how Kalani Faagata supposedly controls him. They often suggest that things are different in Samoa when it comes to the relationship between a woman and her husband — the two have no qualms about painting with a broad brush. 
They also put pressure on Asuelu to send more money home to them in Samoa. Between this and possible homesickness, as well as the challenges that come with adapting to the American lifestyle, Asulu may be feeling ready to head home for a while. 
He suggested to Kalani that the two could spend some time in Samoa, even suggesting something more permanent. 
"Maybe we can move to Samoa?" he asked her. 
"How about we can go and check it out, and I'll keep my mind open," Kalani replied. 
Fans think it might mean a spinoff or new season is coming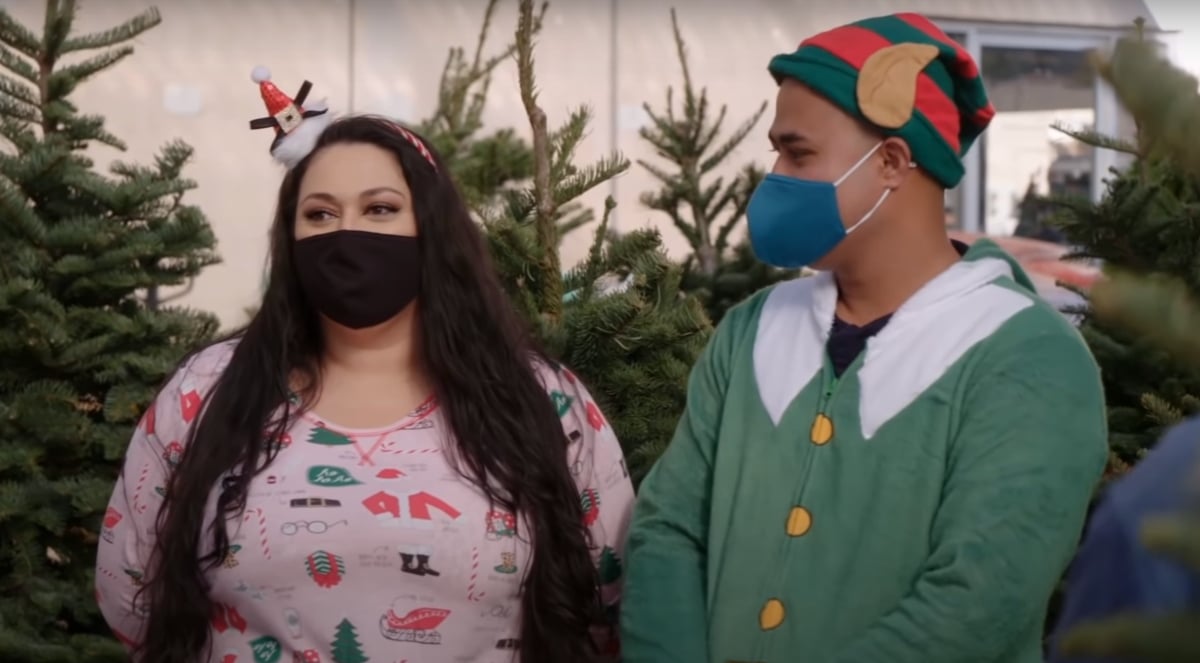 90 Day Fiancé fans are wondering if Kalani and Asuelu will be appearing in their own spinoff as a result of the Samoa travel plan. Others have wondered if it simply means we'll be seeing more of the two in future seasons. 
"Kalani and Asuelu trying to get that free TLC trip to Samoa punched for next season of HEA. No thank you!" posted one Redditor.
"Yes! I thought the same thing! Remember their last season when they were thinking of going back but there was a measles outbreak (or something like that pre-covid) and the trip never happened? They're trying so hard to make it happen," replied another user.
"She says that she'll go for a month or two. I see The Other Way in the future," suggested a Redditor on another post.
Lesina tells Kalani how it is 'in Samoa'
All of this follows a recent 90 Day Fiancé episode in which Kalani and Asuelu's mother, Lesina, had a heated conversation. Asuelu gave Kalani a baby blanket as a Christmas gift despite the fact that she'd told him before that she doesn't want more children. 
This led Lesina and Tammy to start telling Kalani that she needs to have more children with Asuelu. 
"So Kalani you don't want to pregnant again and have another baby? You don't want?" Lesina asked her.
"You know in Samoa, the Samoan woman listen to her husband. So me, I've got nine kids. Yeah," Lesina added.
Kalani and Kolini pushed back on Lesina and Tammy's comments, and Asuelu tried to tell his mother and sister to behave. Tammy wound up standing up, looking aggressive, and Asuelu launched himself at her, pushing both Tammy and Lesina out of the house.