'90 Day Fiancé': Are Kimberly and Usman 'Sojaboy' Still Together in 2022?
90 Day Fiancé: Before the 90 Days Season 5 couple, Kimberly Menzies and Usman' Sojaboy' Umar, have had their ups and downs since becoming official. Are they still together in 2022? Here's everything we know.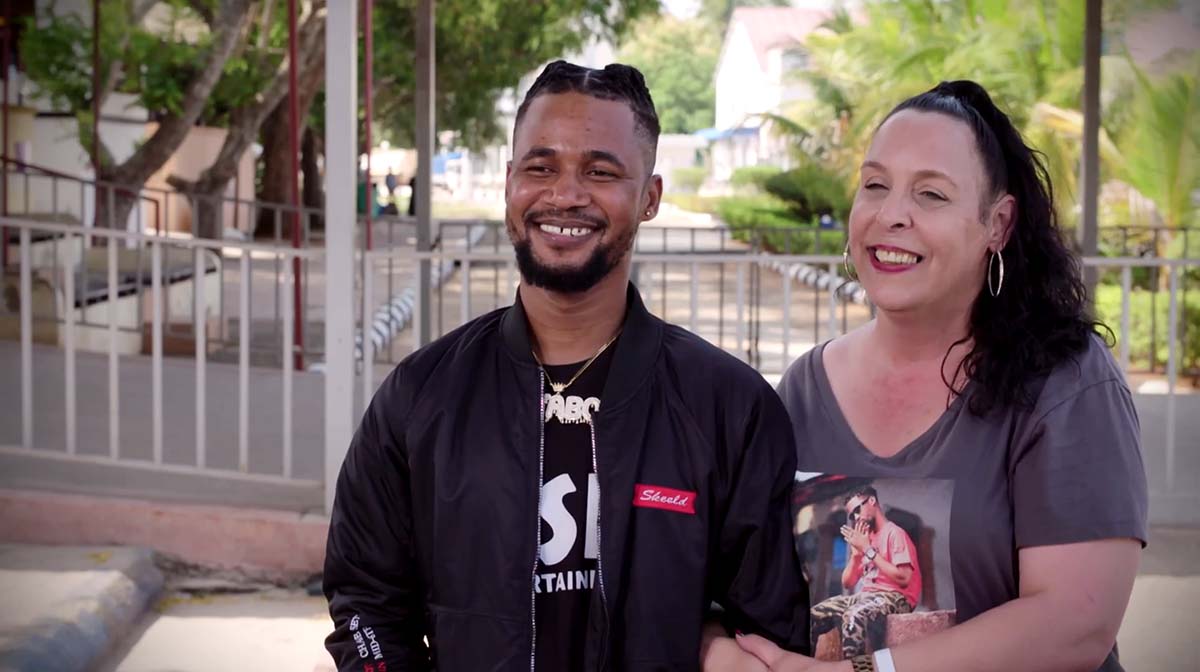 Kimberly is 'done' with Usman after finding out about Zara
Usman invited Kimberly to come to Tanzania to be on the set of his music video for his new song, "Zara". Usman's song, Zara, was about a woman he was dating while simultaneously talking to Kimberly.
Usman came clean to Kimberly about his relationship with Zara. She was upset with him, saying, "How dare you keep a secret from me. Seriously."
Kim and Usman had been talking for over a year, and he had dated Zara for all but the last four months of that time. She said, "I thought I was the one that was repairing his heart and his trust. But during this time that I was putting this work in, he's dating a whole 'nother chick."
She tells him, "I think we should go our separate ways or something." Usman asked her, "Separate ways in which way? Like today?" She said, "No, like in life."
Are Usman and Kimberly still together in 2022?
On March 4, Usman and Kimberly went to Instagram Live to talk to their fans (captured by YouTuber Kina's Glory). In the Live, Kimberly repeatedly calls Usman pet names like "babe" and "baby" while Usman calls Kimberly his "queen." This made fans think that they could be together still.
During the live, Kimberly discussed the possibility of joining Usman's religion, Islam. Then, Kimberly mentioned the 18 year age gap. She said, "Who cares? I am happy, and he's happy too. So that's all that matters. Usman and I actually have a lot in common, more than most people would realize."
However, Kimberly denies that she and Usman are still together. A fan mentioned that them doing a live together is breaking the NDA for 90 Day Fiancé. Kimberly clapped back, "No, we're not. You guys don't know if we're really together or not right now."
What's next for Usman and Kimberly?
In the March 6 episode, Kimberly decides she wants to leave Usman in Tanzania and go back to her life in California. At the hotel, Kimberly begins packing to leave.
In the preview for the upcoming 90 Day Fiancé: Before the 90 Days episode, Kim throws a cup of water in Usman's face after mentioning how "funny" the situation has become.
It will be interesting to see what happens next between Usman and Kimberly. Before the 90 Days airs Sundays on TLC and discovery+.
RELATED: '90 Day Fiancé' Spoilers: Ella Admits to Cheating on Johnny — 'I Feel Really Bad Now'