'90 Day Fiancé': Are Kyle and Noon Still Together?
90 Day Fiancé sees plenty of couples crash and burn. However, there are couples that also go down in the TLC history books for the wholesome relationship and even lasting successes. And while they might not provide as much of the wild drama that 90 Day Fiancé fans have come to know and love, Kyle and Noon fit the bill perfectly. Here's the current status of Kyle and Noon in 2021.
Are Kyle and Noon from 90 Day Fiancé still together?
RELATED: '90 Day Fiancé': Amira Responds to Drama Between Andrew and David Toborowsky
When it comes to 90 Day Fiancé, Kyle and Noon may be one of the show's most successful couples. The two are still going strong together during 2021, with no signs of slowing down any time soon.
Fans will remember Kyle and Noon's loving relationship, as well as their willingness to try new things for one another and make compromises. Noon also had a key role in reuniting Kyle with his parents, from whom he had been estranged.
What's more, Kyle even took the step of moving to Thailand with Noon to live in her country for some time — a move that many 90 Day Fiancé participants from the U.S. are not willing to make.
The two moved in together in New Orleans, and after a couple incidents involving theft they made the move to Portland, Oregon, where they still live together today.
With their willingness to make compromises and support one another, as well as their ongoing healthy and happy relationship, it's easy to see why Kyle and Noon became such fan favorites.
What was Kyle's mother's condition?
90 Day Fiancé star Kyle reunited with his parents despite their difficult past, thanks in large part to Noon's influence. Viewers soon learned that Kyle's mother was dealing with a stage 4 throat cancer diagnosis soon after filming.
After several years of chemotherapy, the cancer metastasized in his mother's brain, resulting in seizures and required hospice care. Kyle's mother died in October of 2020. Kyle made a brief post announcing the news, keeping relatively private about all of it.
"I know this day is coming but it is still very hard to believe this is happening today. She was very very nice to me. I wish I could spend more time with her," Noon wrote on Instagram.
"I can't imagine how Kyle feels right now. This is very sad for all of our family. It is hard to accept that someone you love is gone forever. What you can do is keeping all the good memories in your heart and don't forget life is short. It is not too late to be nice to each other," she added.
'90 Day Fiancé' fans love Kyle and Noon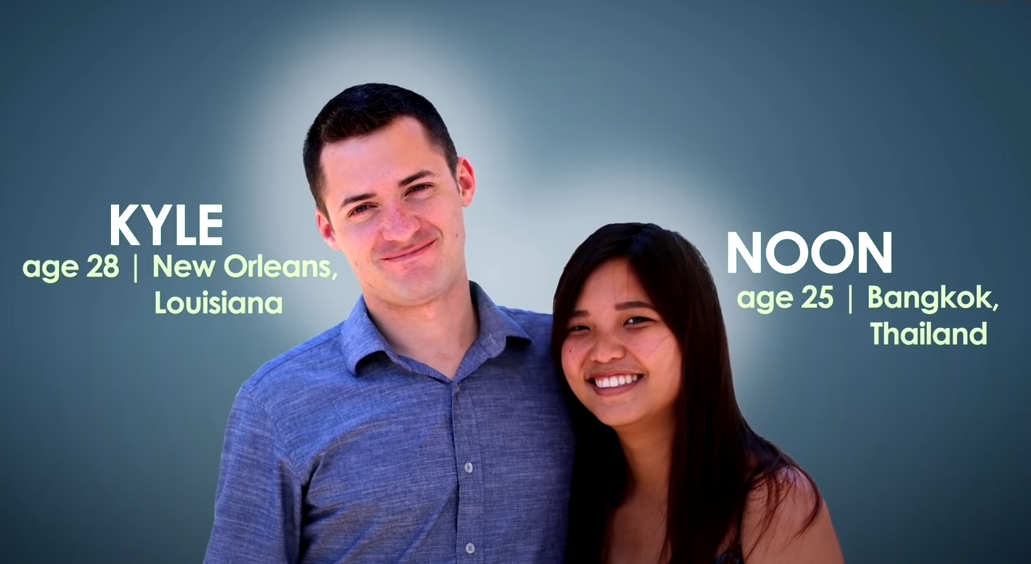 90 Day Fiancé fans often look back on Noon and Kyle's relationship as something of a touchstone for other couples.
"Kyle was a True MVP seeing him struggle with trying to maintain a relationship with his mother. He actually accommodated his spouse instead of having unrealistic expectations like some people do with foreigners," opined one Redditor.
"Kyle was also one of the few that actually gave up his life here to move to her country for a while as well. I thought it was sweet that they both sacrificed for each other. A lot of the Americans on this show expect their partner to come here but wouldn't do the same," added another user.
"They'll always be my favorite couple. I follow them both on IG, and I enjoy seeing both of them live a drama free, normal life," wrote another fan of Kyle and Noon.