'90 Day Fiancé': Are Larissa Dos Santos Lima and Eric Nichols Breaking Up?
90 Day Fiancé star Larissa Dos Santos Lima stirred things up when she was fired from the franchise by TLC. Fans were surprised, perhaps even more so when Lima revealed how much better she was doing with her new hustle than with TLC. And with Eric Nichols in her corner, it seemed as if things were looking up for the reality star. However, there may be trouble in paradise — Lima and Nichols have stopped following each other on Instagram, and Nichols' photos have disappeared from Lima's account. 
Larissa Dos Santos Lima makes more after being fired
90 Day Fiancé star Larissa Dos Santos Lima lost her position with TLC after she went live for a lingerie show on CamSoda. The reality star had just wrapped up her latest spate of plastic surgery appointments, and was able to net roughly $100,000 before any taxes or fees thanks to the show. 
However, TLC didn't take kindly to being snubbed — or perhaps they were falling back on some sort of moral outrage. Either way, the network decided to cut its ties with Larissa Dos Santos Lima, who announced the situation on Instagram. 
During an Instagram Q&A, Lima explained her views on the situation. A fan asked her, "How do you feel about being released from TLC merely because of another business?"
"I believe the company wants to maintain old-fashioned and rather odd values. Odd in what they do actually tolerate. The problem the company had with me was they did not want me making more money than they could offer," Lima wrote. 
"They want any drama to belong to them to film and air. I'm making more money in one month now than the show paid me in an entire year," she went on to explain. "How can I keep up the drama to compete with that?"
'90 Day Fiancé' star unfollows Eric Nichols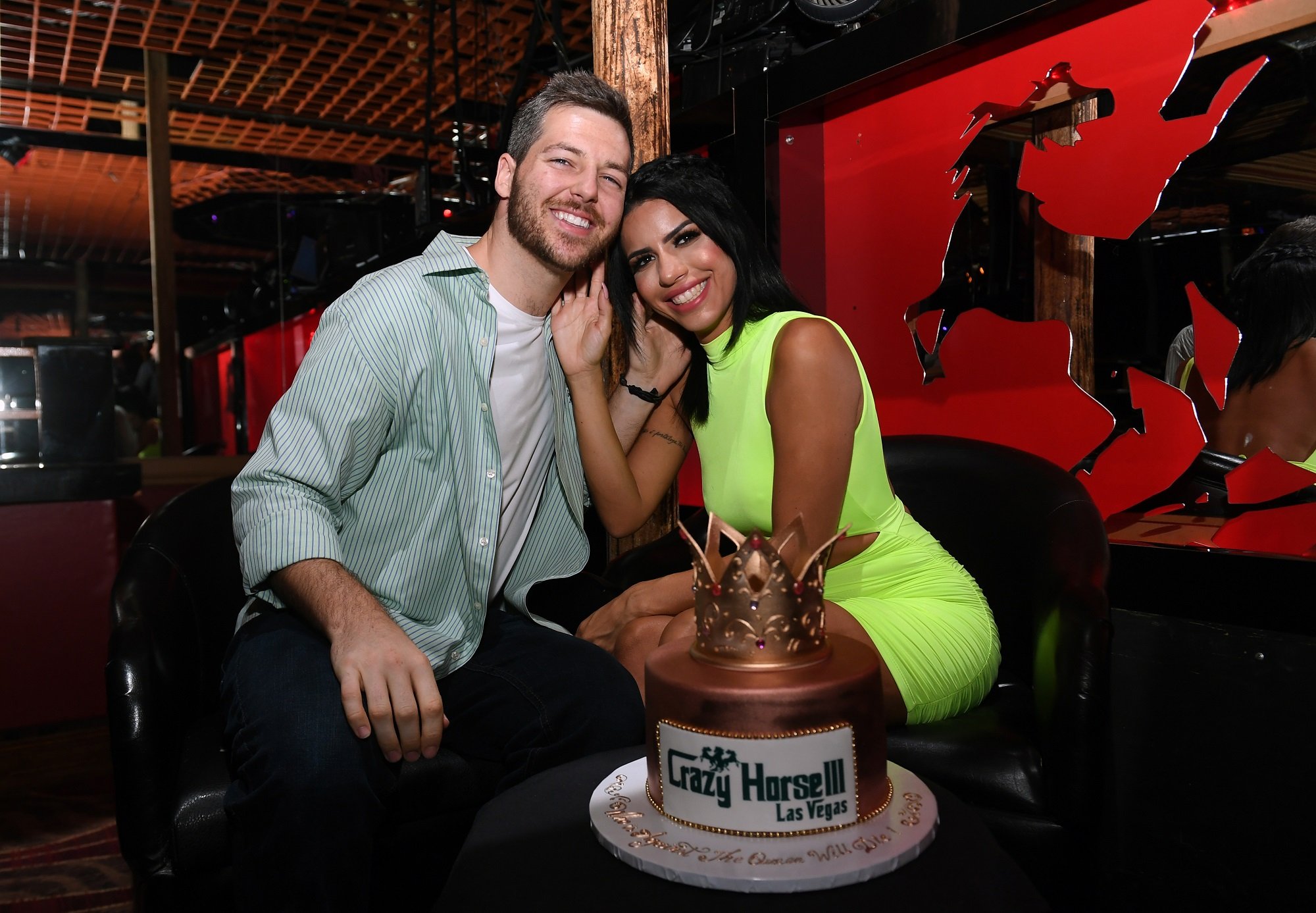 90 Day Fiancé fans were happy to see Larissa Dos Santos Lima seemingly content in her relationship with Eric Nichols, especially after her disastrous coupling with Colt Johnson. Unfortunately, it looks like there might be trouble brewing for the couple. 
Lima frequently hosts Q&As for her fans on her Instagram, and one fan noticed that Lima had removed every photo of Nichols from her Instagram page. They asked her, "Oh wait are you and Eric still together? I'm sorry I wasn't sure."
Lima simply replied with alternating yes and no stickers. Another fan asked, "What happened with Eric? He disappeared?"
Lima replied with a photo of Nichols on a wanted poster. She later added a quote to her story that reads, "Staying in a situation where you're unappreciated isn't called loyalty; it's called breaking your own heart."
She then added another quote reading, "Sometimes God breaks your heart to save your soul."
Lima has yet to clarify what exactly is going on between her and Nichols, who has also remained mum on the subject. However, the two have stopped following each other, according to 90 Day Fiancé blogger John Yates. 
After a recent scare with Darcey Silva and Georgi Rusev, fans are left wondering if they might be seeing some breakups soon.