'90 Day Fiancé': Are Tania and Syngin Still Together?
90 Day Fiancé couple Tania and Syngin were controversial during their time on the show. Fans were not thrilled by Tania Maduro, who left Syngin Colchester in a shed in her mother's backyard while she spent time in an herbalism class in Costa Rica. Now, fans are left wondering if Tania and Syngin are still together following posts featuring Syngin with another woman. What's more, Syngin teased a return to the franchise claiming that "sh** went down" with Tania.
Are Tania and Syngin still together? Instagram has fans confused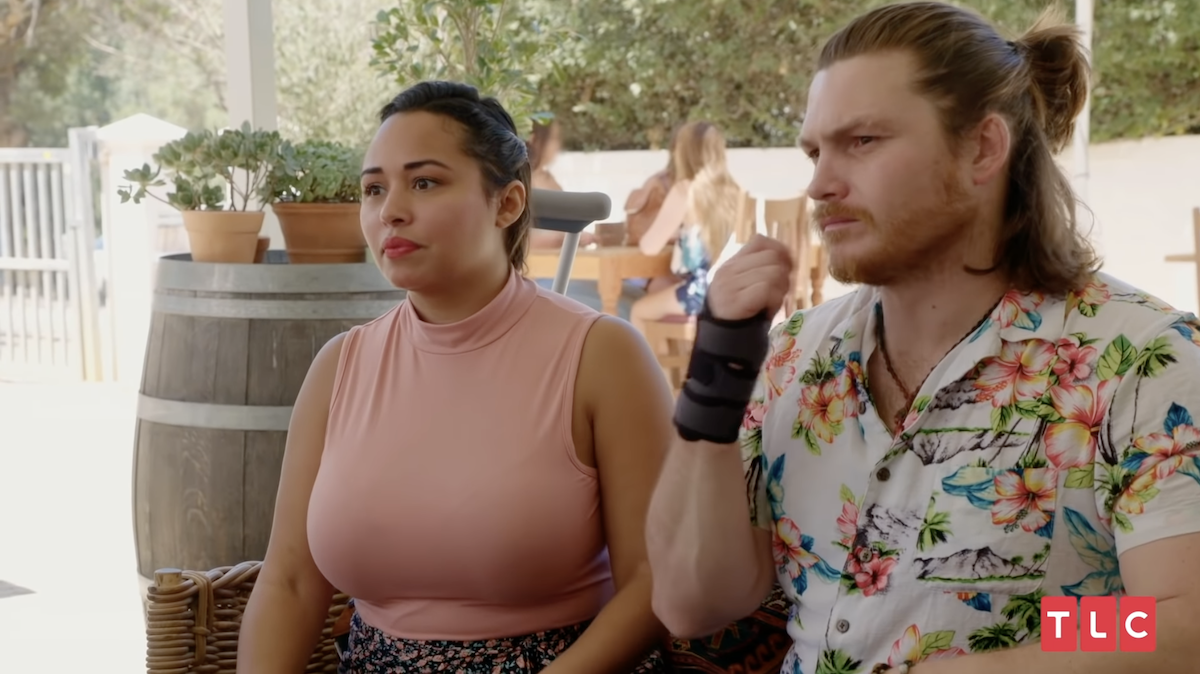 90 Day Fiancé fans have noticed that something seems to be up with Tania and Syngin. Eagle-eyed fans spotted Syngin Colchester on another woman's Instagram, both in her stories and her Instagram posts. The woman, Erin, shared videos of them sampling intense hot sauces together. 
"That one girl Erin. Life's a b**** but mine's a movie," reads her Instagram profile.
She shared a photo of herself and Syngin holding on to a hot sauce sign with their mouths. "I'm not always smart, but I like to take a risk here and there," she captioned it.
The post has plenty of comments asking whether or not the two are dating — many are clearly posted by 90 Day Fiancé fans who caught wind of the two spending time together. Erin herself hasn't responded to the curiosity just yet.
Erin also posted a series of photos of herself at the Grand Canyon, one of which included Syngin Colchester.
Tania Maduro posts about relationships
Tania Maduro has yet to open up about the state of her relationship with Syngin Colchester, but 90 Day Fiancé fans are understandably curious.
While Tania has not said anything about Syngin directly, she did make a post about open relationships on her Instagram story that had some fans wondering.
"I can't wait till Kourtney, Megan fox, and their boyfriends all come out sharing that they all have sex together and brings more conversations about love, sex, and relationships to main stream..[sic]," she wrote on her story.
Again, Tania Maduro has not made any comments specifically about her relationship with Syngin Colchester. However, her comments left some fans curious if she's suggesting that she and Syngin are in a poly or open relationship of some sort.
Syngin Colchester teases upcoming '90 Day Fiancé' appearance
Perhaps 90 Day Fiancé fans will learn more about the state of Tania and Syngin's relationship during Syngin Colchester's upcoming 90 Day Fiancé appearance. Syngin teased his upcoming appearance on the franchise in an Instagram post taken from his time at the Grand Canyon, assumedly with Erin.
"Arizona is awesome!!! Sorry I don't share my hole life on a social media platform…but I do miss my people so much…I will also be back on tv in like 2 months hahahah..oooo f*** s*** went down..hahahah..[sic]," he captioned the photo.
Syngin included a variety of tags that seemed to suggest some things had changed in his life, including "life changing," "keep going," and "live and let live." He has since edited the caption to remove the latter half.
RELATED: '90 Day Fiancé': Tania Maduro and Syngin Colchester Hang With Babygirl Lisa, Fans Call Tania Hypocrite