'90 Day Fiancé': Ariela Danielle and Biniyam Get Into an Explosive Fight
On 90 Day Fiancé: The Other Way, Ariela Danielle is still struggling to make a life for herself in Ethiopia with Biniyam Shibre. It hasn't been a smooth transition from leaving her comfortable life in Princeton, New Jersey to pick everything up to start over. With their baby on the way, Ariela has been struggling to feel OK with her current circumstances.
After seeing the temporary apartment and the place she'll stay long-term, Ariela isn't loving her options so far. The place Biniyam hopes they'll live is still completely under renovation, and it doesn't even have a stove.
Once Ariela's mother leaves, she gets a rude awakening of what life will be like without her family and friends close by, and things boil over into a fight.
After Ariela Danielle's mother leaves, things get too real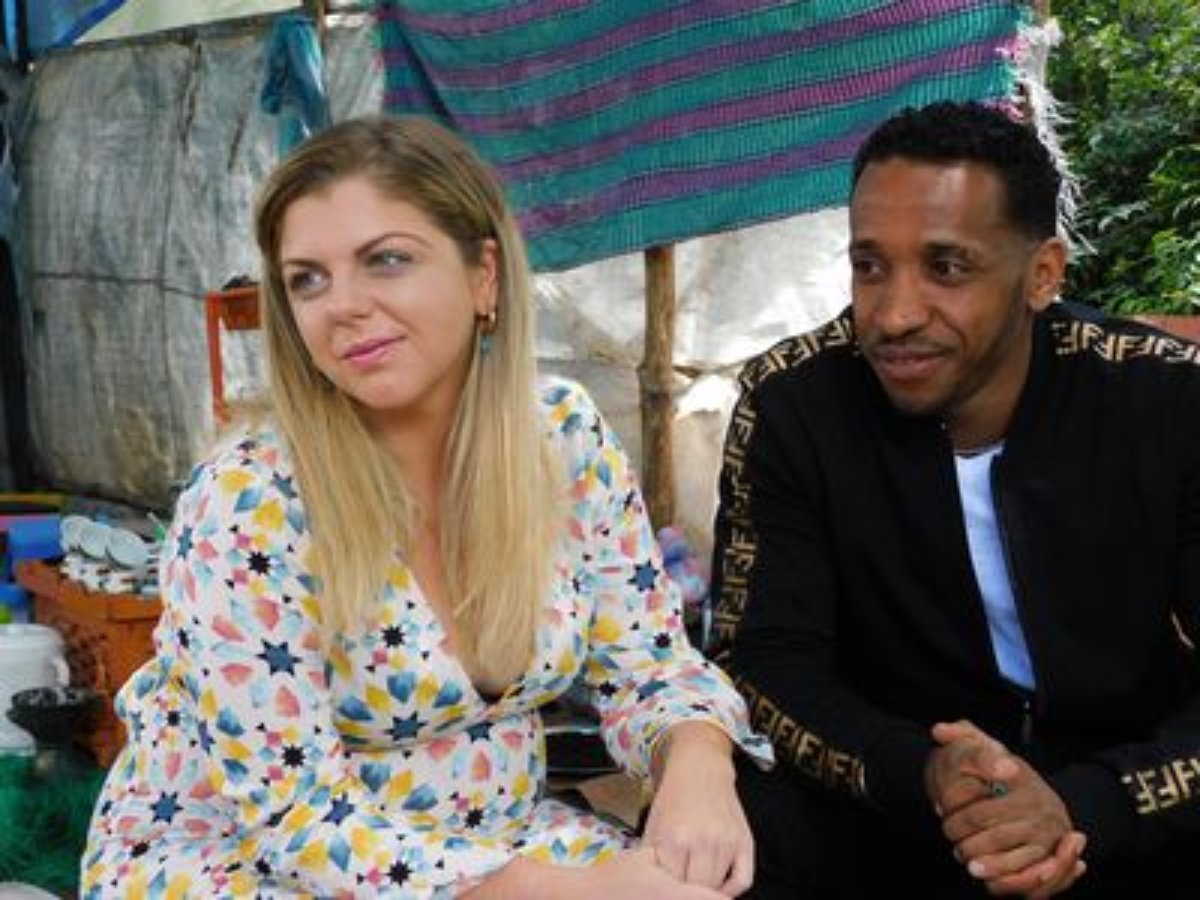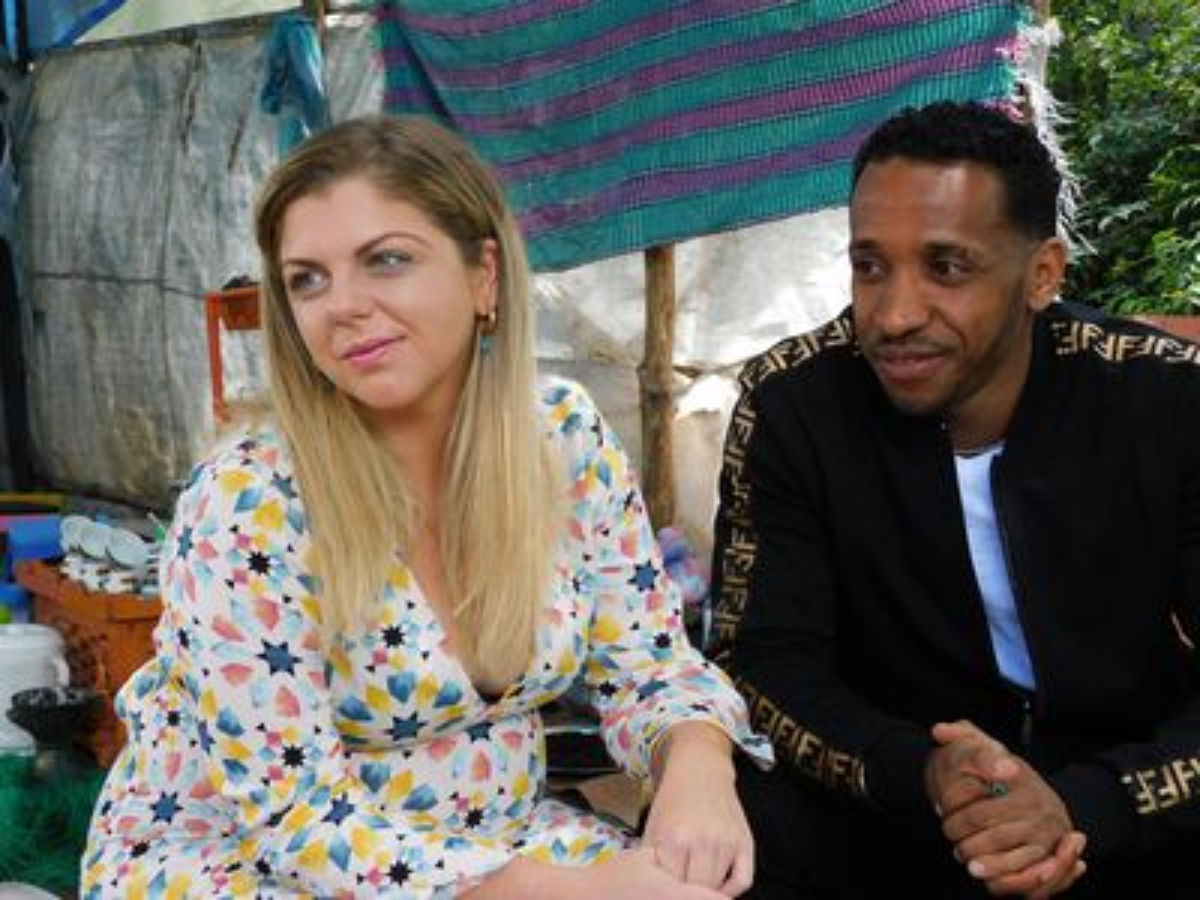 Ariela's mother, Janice, traveled with her daughter to Ethiopia for two weeks, but now it's time for her to head back to America. She plans to return with Ariela's father in just a few weeks though. She also reminds Ariela that if she is having "second thoughts," then she can purchase her a plane ticket, and she can deliver the baby in the United States.
Ariela breaks down crying at the airport when Janice leaves, and it's honestly a super sad moment. Luckily, Janice will be back soon, and Ariela has that to look forward to. However, once her mom departs, the pressure is on for Ariela and Biniyam to make things work.
When they talk about things after going to the airport to say goodbye to Ariela's mom, she drops some truth on Biniyam. "We have a lot of things to talk about and to discuss. I feel lost, like all the time when we're together," Ariela tells Biniyam. "I'm just stressed out. I'm having a baby in like 10 weeks. I don't have any friends here. My mom left. I feel like stuck here."
And she doesn't stop there. The next comment really stings. "I don't know, I'm not looking forward to being alone with you," Ariela says. "I'm not happy about it."
Ariela takes Biniyam to see an apartment that he won't be able to afford, which leads to a fight
RELATED: '90 Day Fiancé': Fans React to Biniyam's Dance With His Ex-Girlfriend in Front of Ariela Danielle and Her Mother
Biniyam is still hoping they can move into his cousin's apartment, which is still under renovation. Ariela doesn't think it will be ready in time for the impending birth, so she goes with Biniyam to see a nice apartment she found online.
Ariela is hoping that finding a nicer place to stay will help her feel content with her choice to live in Ethiopia. The apartment is spacious, and even has hot water, which Ariela is particularly pleased with. She says she likes the apartment, but it will cost $1,400 a month.
Although Biniyam works quite a few jobs, he isn't making nearly the amount he'll need to afford this apartment. He makes about $500 a month with all of the jobs combined, which isn't enough to afford the place Ariela likes.
Biniyam says his cousin's apartment that he's renovating is cheap, and will cost them only $170 a month. "The problem is nothing works there. There's nothing in the apartment," Ariela tells him. "We need it fixed yesterday, not in a week and not in a month."
When Biniyam says they will just finish fixing the other apartment, Ariela raises her voice, clearly upset. "No. No we can't. It takes time," Ariela tells him. He says he can finish it in a week, but that doesn't soften Ariela. She says he knew she was coming to live with him, and he could have had everything done ahead of time.
'I can't live in a place that has no bathroom'
Biniyam tells the cameras that Ariela doesn't have "patience." "I tell her give me one week, let me finish that, and then she refused. No matter what I do, I can't win," Biniyam says.
Biniyam makes a comment, but Ariela cuts him off and says, "It's not about what I like. I can't live in a place that has no bathroom, and no kitchen."
Biniyam tells her to listen to him and "shut up." He continues to insist that he will fix the other place in one week.
"There's no floor. There's no stove. You're so f****** excited for this baby, but how are we going to actually take care of it?" Ariela asks him. She's clearly really upset, and things are getting explosive.
Ariela starts to try and explain why she's stressed out after coming to a new place where she has no one. Biniyam tells her, "Well I can't do anything. I'm done."
Ariela says that he didn't make an effort, so he can't "be done." He asks for one week, but it doesn't sound like he's going to get it.
This explosive fight is an eye-opener for fans who wonder if Ariela is going to return to the United States or not. We'll have to see how things play out for them.