'90 Day Fiancé' Sneak Peek: Ariela Danielle Says She Feels 'Overwhelmed'
On 90 Day Fiancé: The Other Way, Ariela Danielle is going through a lot while she's pregnant. She left her comfortable life in Princeton, New Jersey, along with the support of family and friends, to move to the other side of the world to live with Biniyam Shibre, the father of her child. It's been quite an adjustment, but luckily Ariela has had her mother, Janice, with her as she settles into her new home.
Things have been far from perfect, and the differences between them just keep adding up. When Janice leaves to go back to the United States, Ariela says she feels 'overwhelmed.'
Ariela tries to adjust to her new surroundings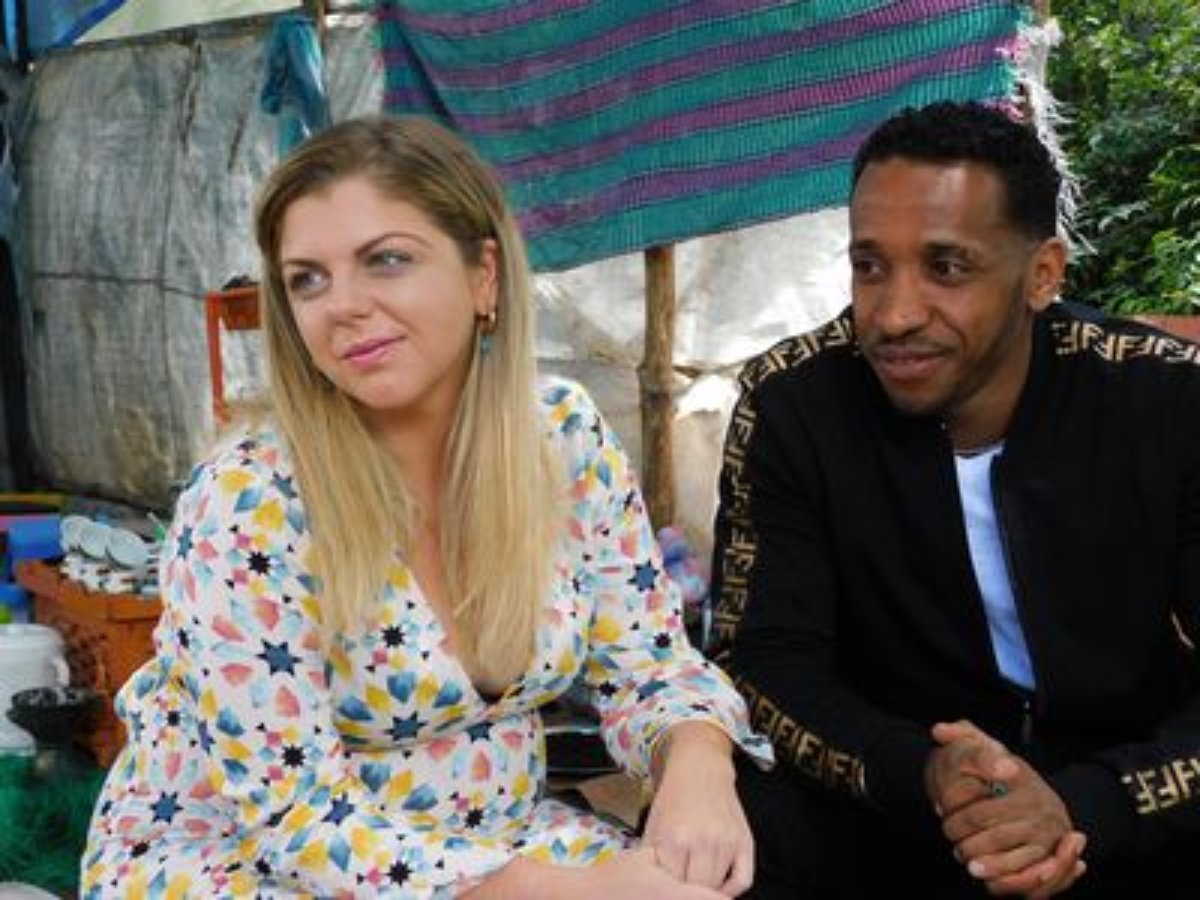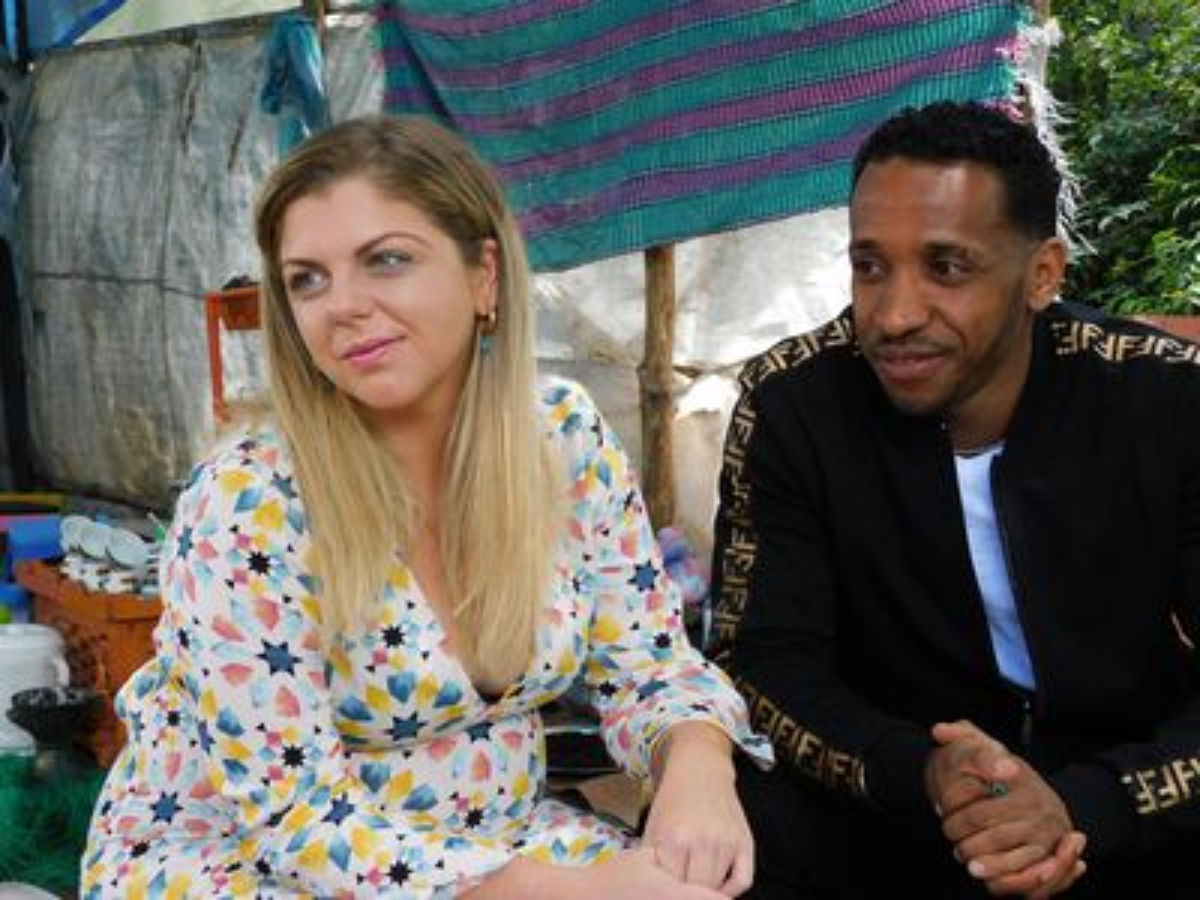 Almost right away, there are problems. The temporary apartment where Biniyam intends for Ariela to stay is not up to the standards of Ariela or her mother. When they visit the permanent accommodations, those aren't that great either, considering it's all still being renovated and it's nowhere near ready for a pregnant Ariela to move in.
Luckily, when they all take a tour of the local hospital, it goes much better than expected. Even Janice, who's a nurse, is happy with what she sees. This is good news for Ariela and the impending birth, but there's still more to come.
Things get awkward when they visit Biniyam at a club where he works as a dancer. His dancing partner is his ex-girlfriend, and the dance they do in front of Ariela and her mother could definitely be seen as provocative. Ariela admits to producers that she's a "jealous person," so it's unclear how this is going to work, since Biniyam works at the club so frequently.
Biniyam wants his child baptized in his faith, but this could be 1 compromise Ariela isn't going to make
Biniyam is Ethiopian Orthodox Christian, and this week he takes Ariela to his church where he talks to a local priest. He asks about baptizing their child even if Ariela isn't of his faith, since she's Jewish.
"She's pregnant," Biniyam tells his priest. "It's one of those things that just happened. My question is, what if it so happens that she doesn't become a Christian, but I'm still a Christian, and we've agreed to have the baby baptized. Because I want him to be baptized as a Christian. Can he still be baptized?"
The priest gives him some shocking news. "He cannot," the priest tells him. "Before the baby can be baptized as a Christian, he must suckle from a Christian breast. Therefore, a woman who's never been baptized cannot baptize her child."
Biniyam translates for Ariela, and explains to her that the child can't be baptized unless Ariela herself gets baptized. "My first thought is no way. I've already given up so much and sacrificed so much to be with Baby. I feel like he's just asking too much with this," Ariela tells producers. She's unsure how they will compromise, since religion is such an important aspect in both of their lives.
Ariela Danielle says she feels 'overwhelmed'
In the upcoming episode, Ariela's mother leaves, and it's a truly sad moment. Ariela cries, and who wouldn't in her position? Her mother is leaving and she's going to be in a foreign country that's supposed to be her new home. However, there have been problems from the start, and it's got to be overwhelming for her.
"All of a sudden I feel really overwhelmed with the fact that I'm here to stay," Ariela tells producers.
It's unclear where things go from here or how much more Ariela can take, and it's totally understandable how she's feeling. Things haven't been as smooth as she'd hoped. It's been stressful, including the issues with where they are going to live, to her mother's high expectations, to Biniyam dancing with his ex-girlfriend. Not to mention their religions are different, and Biniyam wants his child baptized into his faith.
How much more can Ariela compromise before she packs up and moves back home? Will Ariela and Biniyam be able to put their differences behind them and make things work as a family? Hopefully, things will improve for the couple as time goes on.