'90 Day Fiancé': Ariela and Ex-Husband Leandro Never Officially Broke Up
On 90 Day Fiancé: The Other Way, Ariela Weinberg revealed that she and her ex-husband, Leandro Fosque, never officially broke up. Instead, the relationship suffered a slow death. In an emotional conversation, Ariela revealed that she didn't want her marriage to Leandro to end and hoped they would reconnect. Then she met her current fiancé, Biniyam Shibre.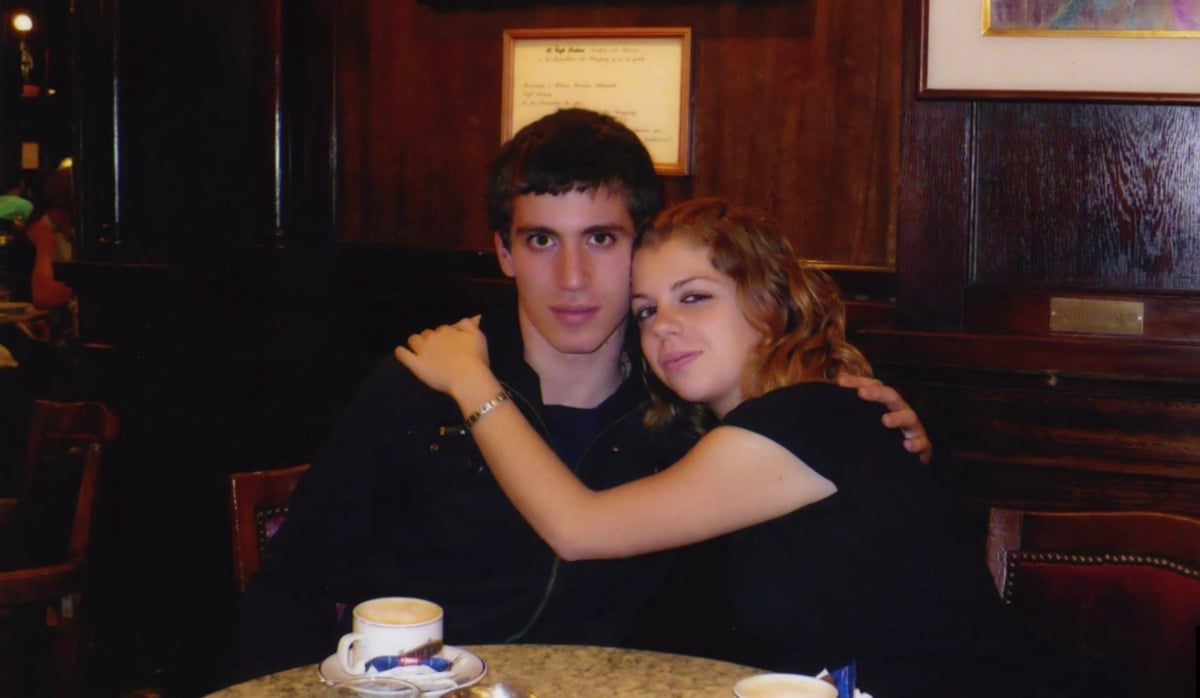 All about Ariela's first marriage to Leandro
Ariela met Leandro while she was 17 years old, traveling to Leandro's home country of Argentina. The two got close, quickly. They married when she was only 19 years old. She brought Leandro over to the United States on a spousal visa. After nearly a decade of marriage to Leandro, Ariela decided she wanted to travel the world and find herself, while Leandro wanted to pursue his doctorates in Indiana.
According to Ariela, the two divorced in 2018, after nearly three years of living apart. Ariela told TLC cameras, "I was young and immature, and I definitely rushed into a responsibility that I wasn't ready for." Only three months into her travel, she went to Ethiopia, where she met Biniyam. After just three months of dating, she found out she was pregnant with their son, Avi.
Ariela reveals that she and her ex-husband never officially broke up
In the September 5th episode of 90 Day Fiancé: The Other Way (via discovery+), Ariela's ex-husband, Leandro, visits. After Leandro gave tons of gifts to Ariela and Biniyam, they start talking about the past. Biniyam mentioned how great Ariela and Leandro's relationship is. Then asked Leandro, "You two guys, your relationship is wonderful. Why you are still not just together?" Ariela told them that the breakup didn't really happen. She said, "We never actually broke up. I just never came home." Leandro chimed in, "Yeah, it was like a decaying experience."
Ariela explained to the cameras, "I told Leandro that I would move with him to Indiana, but then I decided I wanted to travel the world." Ariela asked her ex-husband if he was mad at her for the way things ended between them. Leandro said, "I was mad at the beginning, but then, it's like everything. It lasts for a moment."
Ariela hoped she and Leandro would get back together before she met Biniyam
Ariela tells cameras that she knew Leandro was expecting her to come back to her after her travels. She admitted, "In the back of my mind, I also thought that we would eventually get back together again, and that's why I didn't want to break up with him because I was sure this was just a hiatus, and then I met Biniyam."
She told her ex, "At the time that I did that, I was too scared to talk directly because I didn't wanna lose you. I wanted to keep the option open, maybe that if this new life that I was thinking about didn't work out, I could go back to the life I was comfortable with, which is f—ed-up because you didn't deserve that, and I'm sorry." She continued, through tears, "I actually feel really bad about it. I was very confused." Leandro said that he doesn't hold any grudges against her. She said tearfully, "That makes me sad. I just feel like a s— person."
It was very awkward for Biniyam to observe his fiancée crying over the end of her first marriage with her ex-husband. Especially since she said that they both had hope of reconciliation before she got pregnant with Biniyam's baby. It will be interesting if Ariela and Biniyam's relationship will survive Leandro's trip.
RELATED: '90 Day Fiancé:' Ariela Flirting With Ex-husband Leandro Is 'Cringe' and 'Disrespectful' Says Fans