'90 Day Fiancé': Ariela Wants an Apartment Biniyam Can't Afford
90 Day Fiancé couple Ariela and Biniyam have had their fair share of ups and downs. From the beginning of their time on the TLC show, their living situation has been an issue. And with Ariela being pregnant, the stakes are high. In tonight's midseason finale, the couple runs into yet another apartment roadblock.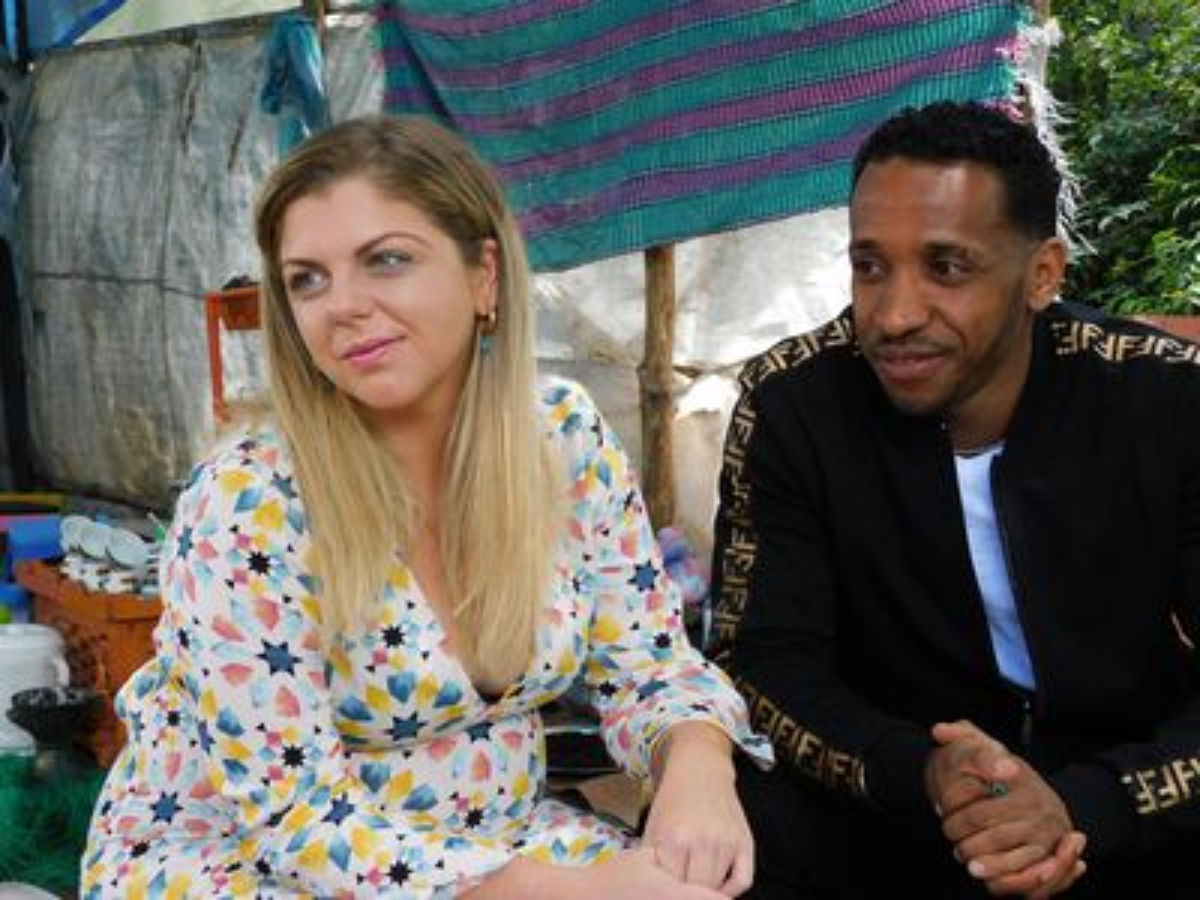 Ariela has said she doesn't know if she's the right person for Biniyam
After Ariela arrived in Ethiopia, Biniyam made it clear that it was important to him for their son to be baptized. But in order for their child to be baptized, Ariela was told by a priest that she, too, needs to convert to Orthodox Christianity. Ariela is Jewish and wants to raise her son as such. The issue brought up the larger question of if she and Biniyam are truly compatible.
"I feel really sad, because I can't help but feel like I might not be the right person for him," she said. "But I love him and I have no idea how we're going to get over this, how we're going to compromise on such an important topic."
Ariela and Biniyam jumped into a serious relationship without knowing each other very well. But after Ariela got pregnant, she says she had to at least give their family a shot.
"You know, in a way it's true, I barely even knew him, but at the same time, when you meet someone and you have that connection, you can feel like you know someone even if it's only been a couple of months," she told Entertainment Tonight. "I decided that I wanted to try at least the experience of being together because I really wanted to start my own family."
Biniyam can't afford the apartment Ariela wants on the next episode of '90 Day Fiancé: The Other Way'
In tonight's episode, Ariela and Biniyam tour an apartment that Ariela loves but isn't in Biniyam's price range.
Fans will remember that Ariela wasn't crazy about the first apartment Biniyam picked out for them. She compared the bathroom to something you'd see in Saw. While the first apartment was only temporarty, Ariela and her mother didn't feel comfortable with the second living situation Biniyam found for them, either.
"This apartment is a mess," said Ariela. "The first one was bad enough, and the second one is just a disaster."
During tonight's episode, Ariela shows Biniyam an apartment that meets her needs a bit better. But it's $1,400 a month.
"You know that, like, it's really expensive," Biniyam tells Ariela.
Biniyam explains that he only makes $500 a month doing different entertainment jobs, like dancing and circus.
Will Biniyam find a different way to make a living, or will Ariela lower her standards when it comes to their apartment search?
90 Day Fiancé: The Other Way's midseason finale airs tonight at 9 p.m.