'90 Day Fiancé:' Ariela Flirting With Ex-husband Leandro Is 'Cringe' and 'Disrespectful' Says Fans
90 Day Fiancé: The Other Way fans noticed that Ariela Weinberg was flirting with her ex-husband, Leandro Fosque, in front of her fiancé, Biniyam Shibre. The majority of 90 Day Fiancé fans were upset with her for acting differently in front of her ex-husband, Leandro. They picked up on the flirtation between Ariela and Leandro. They called Ariela's behavior 'disrespectful' to her fiancé and even 'cringe.'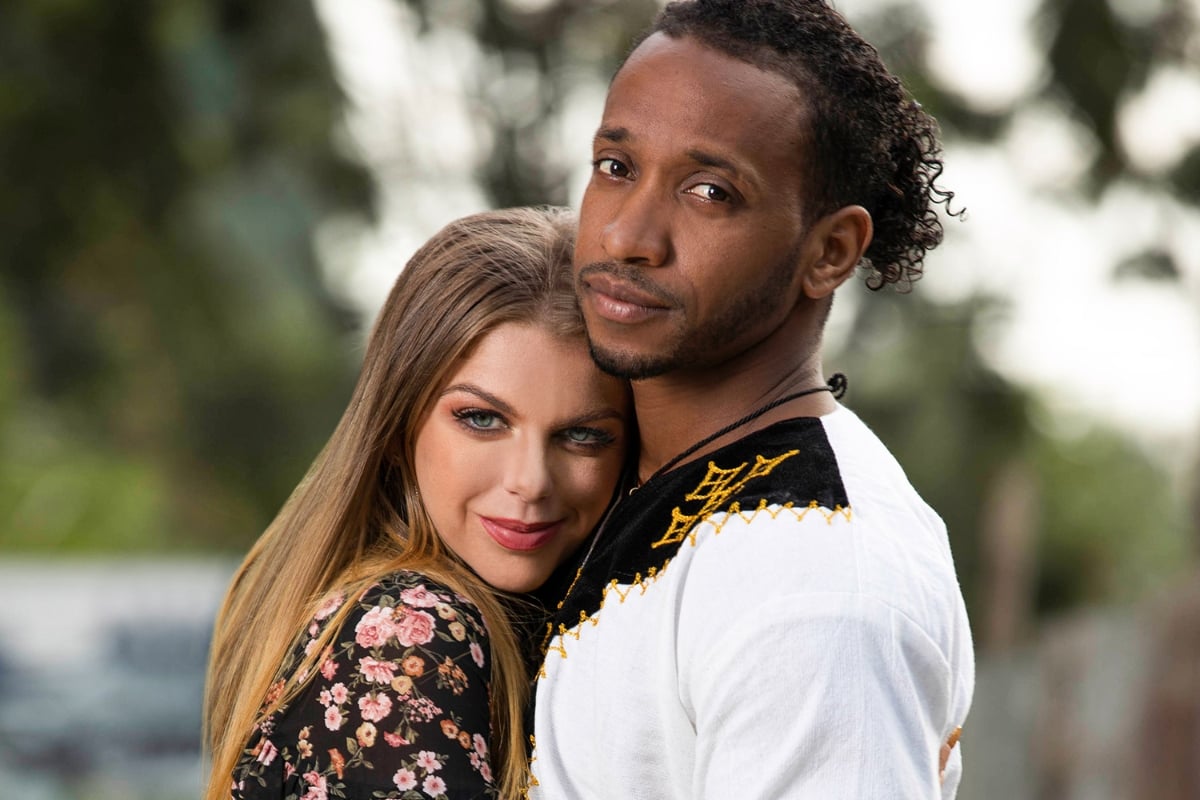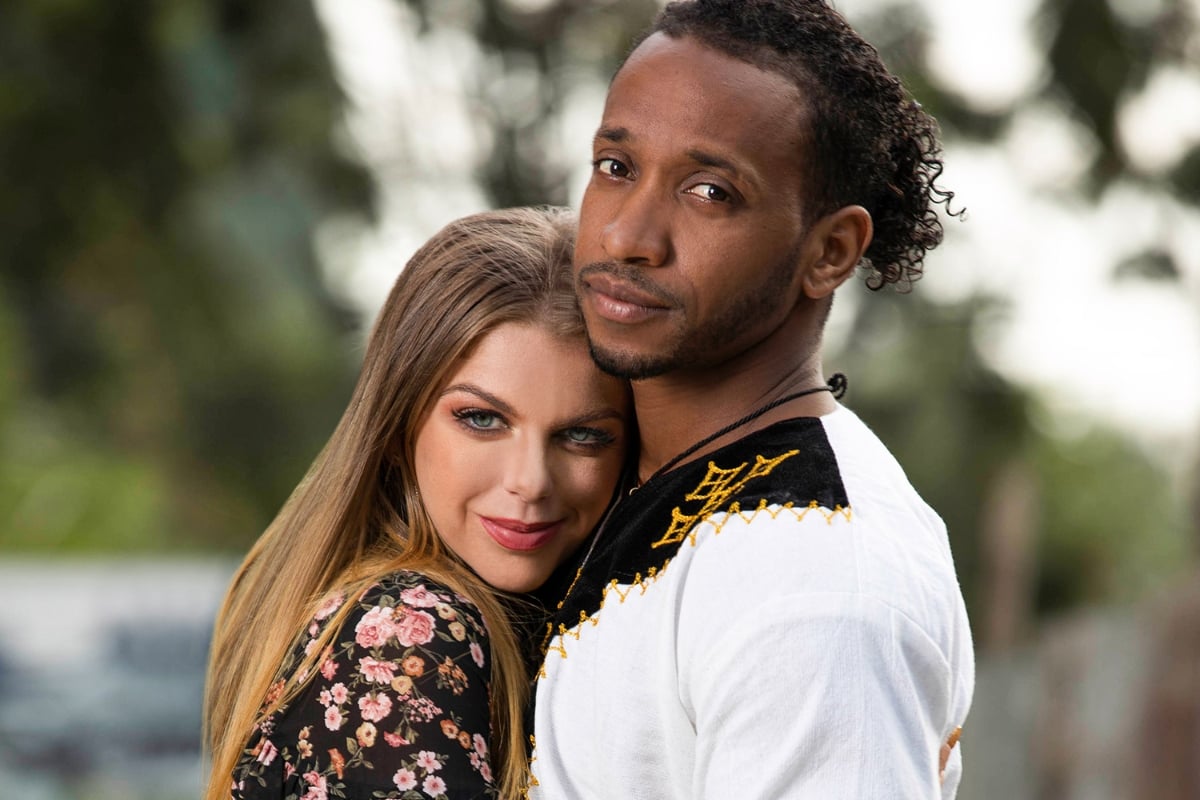 Ariela invites her ex-husband Leandro to her and Biniyam's home
In the premiere episode of season 3, which aired on August 28th, Ariela told her live-in Nanny, Mimi, how lonely she's been. She broke the news that her ex-husband, Leandro, is traveling from America to visit her and meet Biniyam and her son Avi in Ethiopia. Ariela was beyond excited for her ex-husband to visit, but her fiancé, Biniyam, was less than thrilled. After nearly a decade of marriage, Ariela decided she wanted to travel the world and find herself, while Leandro wanted to pursue his doctorate in Indiana.
Just three months after their break up, Ariela met Biniyam and became pregnant with their son, Avi, three months later. Since their breakup, Leandro and Ariela maintain a close friendship with daily texting and video chatting. However, Biniyam's sister revealed that Leandro had visited Ariela when she was around 4-5 months pregnant with Avi. He traveled to New Jersey to come and visit her. They stayed together in the same house for two weeks, unbeknownst to Biniyam. Obviously furious at this news, Biniyam was worried that Ariela had cheated on him with Leandro. However, Ariela tried to reassure Biniyam that she and Leandro's relationship is like "brother and sister" and nothing more.
Some fans beleive that Ariela was flirting with Leandro in front of Biniyam
In the recent episode, which aired on September 5th, Ariela is preparing for Leandro's visit. Despite Ariela trying to play it off that she and Leandro are just friends, the majority of fans aren't buying it. Ariela got all glammed up for Leandro's arrival. She even went to get her nails done, sans engagement ring. When Biniyam called her out on her missing ring, she said it was just an honest mistake and that she didn't want to bring it to the nail salon.
However, Bini thought it was suspicious that Ariela was getting her nails done, had her hair and makeup all made up, and was wearing a short dress. He ran home and got her engagement ring before they went and picked up Leandro from the hotel. She ran up to her ex-husband and gave him a huge hug. Then, the three went on a bus to Ariela and Biniyam's home. That's when they went and checked on Avi in his crib. Leandro holds him for the first time. Ariela makes a comment that rubbed audiences the wrong way. She told her ex-husband, "You could've had a baby like this, but you didn't. You missed out."
'90 Day Fiancé' fans think that Ariela's behavior was 'cringe'
Then, the situation escalated and became even more awkward. After Leandro gave tons of gifts to Ariela and Biniyam, they start talking about the past. Biniyam mentioned how great Ariela and Leandro's relationship is. Then asked Leandro, "Why you are still not just together?" Ariela told them that the breakup didn't really happen. She said, "I just never came home." Leandro described it as more of a "decaying" relationship. That's when Leandro said that she expected Ariela to come back to her. Ariela started crying and saying how sorry she was for hurting him.
Fans were so confused with Ariela's intentions. One Reddit user commented, "It was so cringe." Another wrote, "Yeah, this whole situation is f—ed. I feel bad for her husband, dude is about to get burned. She seemed like a good person at first but I'm doubting it the more this goes on." And another 90 Day Fiancé fan wrote, "That was really f—ing disrespectful." Another said that it was also extremely disrespectful to Leandro's girlfriend.
Ariela's storyline with her ex-husband visiting is so strange that fans are starting to see her as the villain of season 3. Fans are confused as to how Ariela could be so disrespectful to her fiancé, Biniyam. It's going to be interesting to see what happens next in this story. Will Ariela continue to flirt with Leandro? Will she run off with him?
RELATED: '90 Day Fiancé' Fans React to Ariela and Biniyam Hiring a Live-In Nanny While Unemployed