'90 Day Fiancé': Armando Breaks Down While Coming Out (Again) To His Parents In 'The Other Way' Sneak Peek
Armando Rubio and Kenneth Niedermeier quickly became one of the most talked-about couples on the second season of TLC's 90 Day Fiancé: The Other Way. In addition to being the first gay male couple to appear on the 90 Day Fiancé franchise, Armando and Kenneth have children and a 26-year age difference.
What's more, while Kenneth—a 57-year-old, Florida-based dad of four adult kids—had been out for years, his 31-year-old Mexican fiancé, Armando (dad to six-year-old daughter Hannah), still hadn't revealed his relationship to his parents.
After being married to a woman for several years, Armando had finally come out as gay to both his then-wife and his parents. Tragically, Armando's wife died in a car accident just a few months later. Meanwhile, his parents swept their son's announcement under the rug and never discussed it again.
In an exclusive preview clip of the June 22 episode of 90 Day Fiancé: The Other Way from Us Weekly, Armando finally sat down with his parents and opened up to them about his identity for the second time. Both Kenneth's fiancé and his parents became deeply emotional as they had the difficult discussion.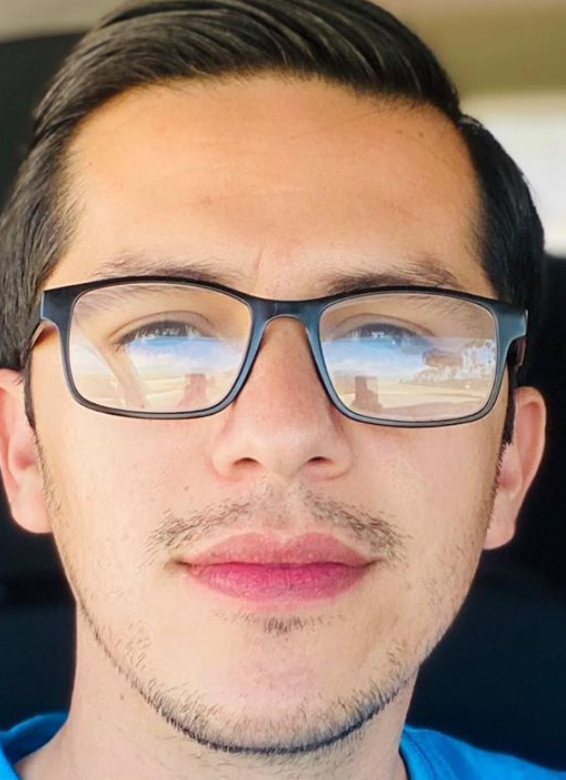 RELATED: '90 Day Fiancé': Armando and Kenneth Make '90 Day Fiancé' History On 'The Other Way' Early Premiere
Armando told his parents he'd spent his 'whole life hiding'
On an earlier episode of 90 Day Fiancé: The Other Way, Armando shared that he had always felt ashamed and confused about his identity because of the "macho culture" in which he was raised. After he first came out to his mother, she cried and argued that he couldn't possibly be gay—especially because he was married to a woman, his daughter's mother, at the time.
Now, less than two weeks out from Kenneth's arrival in Mexico, Armando said in the new sneak peek that it was finally time to discuss his identity again. After all, he would soon be moving four hours away from the property where he lived with his parents and ran a pet resort business with his sister.
The 90 Day Fiancé star was visibly nervous as he explained just how much he wanted to come out for good. "I haven't talked to my parents in three years about me being gay, because I've heard comments about them still not accepting it, still not wanting to see it," Armando shared. "I'm very scared. I don't know what to expect. I just don't want them to keep denying it."
Armando's parents were stone-faced and quiet as he sat down with them for the serious discussion. "Well, I wanted to talk to you. As you know, we've talked about it once before," he began. "I've spent my whole life hiding who I am."
The '90 Day Fiancé' star claimed he married a woman for his parents' sake
Armando's eyes began to fill with tears, and his shoulders shook with sobs, as he explained just how long he'd tried to keep his secret. The 90 Day Fiancé star said in a previous episode that he'd hoped getting married to a woman would curb his attraction to men.
But that choice, Armando told his parents, was also for his family's sake. He knew how others might look down on his family if they knew he was gay, so he'd tried his hardest not to put them at risk of embarrassment.
"I know that maybe having been married may have confused you," Armando acknowledged, "but I did it for you, so that people wouldn't talk about you."
Kenneth's husband-to-be cried and became increasingly choked up as he vulnerably admitted how much keeping a secret from his family and neighbors had hurt him. "There were nights where I cried alone because of hiding who I was," the 90 Day Fiancé star said.
Armando and his mom began to cry as he asked for his family's acceptance
Armando wasn't the only one who was clearly affected by the conversation. His dad stayed silent and stone-faced, but his mother began to cry openly as her son talked about how hurt he had been.
The 90 Day Fiancé star assured his parents that he didn't expect them to understand and accept his sexuality right away. Still, he added, he just wanted their unconditional love.
"I know it's a process to accept it, but I just want you to know this is who I am," he told his parents. "And, as a son, the only thing that you have, more than anything, are your parents."
His voice choking with sobs, Armando added one last heartbreaking admission before the end of the preview clip: "So, when you feel like they don't love you, it's hard."