'90 Day Fiancé': Armando Isn't Sure His Dad Will Attend His Wedding
Armando Rubio and Kenneth Niedermeier haven't had the easiest journey to marriage. The 90 Day Fiancé couple has dealt with pushback from Armando's family. And they've had to run through hoops to get their marriage license. 
In a sneak peek for 90 Day Bares All, Armando and Kenneth sat down with Armando's mom and sister to talk about their engagement. And when Armando's mom revealed how little his father knows about the situation, he broke down in tears and wondered if his dad would even make it to the wedding.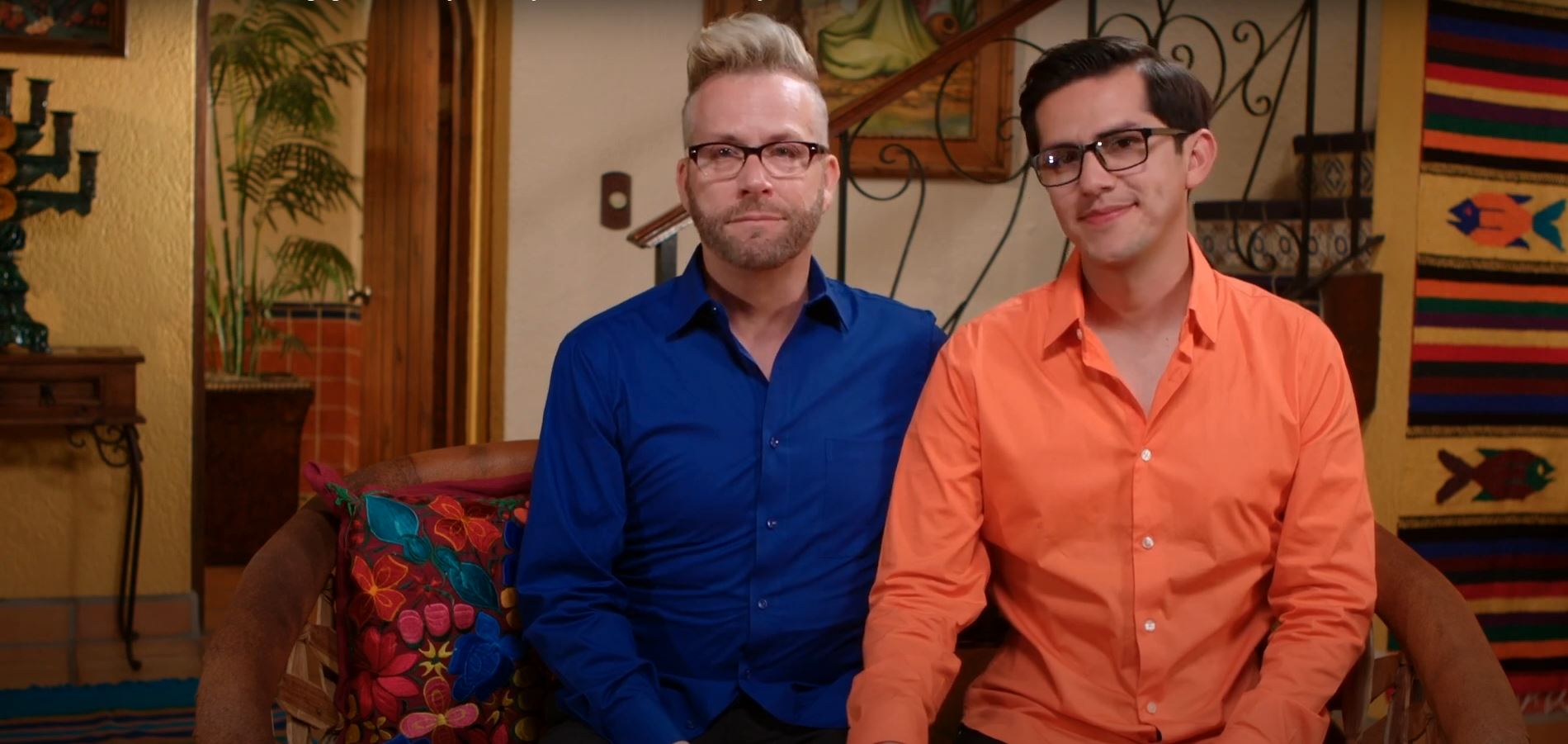 Armando and Kenneth shared their story on '90 Day Fiancé: The Other Way'
Kenneth and Armando,  the first male gay couple in the 90 Day Fiancé franchise, made their debut on the 2020 season of The Other Way. They revealed that they met in an online support group for gay fathers. 
At the time, Armando, a native of San Felipe, Mexico, lived on a property with his parents, sister, and six-year-old daughter Hannah after losing his ex-wife in a fatal car crash. Kenneth, who is 26 years older than Armando, lived in St. Petersburg, Florida, near his four adult children and young grandson.
After the two started chatting online, they met in person and fell in love. They carried on a long-distance relationship until Kenneth decided to move to Mexico to be with Armando. 
Armando's parents had a hard time accepting his relationship
As seen in his season of 90 Day Fiancé: The Other Way, Armando's family was not thrilled when he first came out to them as gay. When Kenneth and Armando came to visit the family in San Felipe, Armando Sr. felt uncomfortable coming out to greet them. 
And when he announced his engagement to the rest of his family, they were further overwhelmed.  Armando's mom, Virginia, told producers that she felt "embarrassed" and wouldn't be telling her husband about the engagement anytime soon. 
On '90 Day Bares All,' Armando discovers that his dad doesn't know he's engaged
In a preview of the upcoming episode of 90 Day Bares All, Kenneth and Armando talk to Virginia about the nuptials. Virginia reveals that Armando Sr. still doesn't know that his son is engaged. 
"My dad doesn't know that?" his sister asks. "That he's going to get married?"
"No. Never," Virginia replies. "He never asked me anything, and I didn't…"
Armando seems heartbroken by the revelation. And when host Shaun Robinson asks if he thinks his dad will come to the wedding, Armando admits he isn't sure. 
"I don't know," Armando says. "All I do is hope. I hope he will, and I hope he will want to be there, truly supporting me and my relationship."
90 Day Bares All airs Sundays on Discovery+.