'90 Day Fiancé': Armando Makes a Shocking Claim About His Ex-Wife's Death On Instagram
Kenneth Niedermeier's younger fiancé, Armando, revealed on the season premiere of TLC's '90 Day Fiancé: The Other Way' that he was actually married at one point to the mother of his daughter, Hannah. After he came out, Hannah's mother tragically passed away. Armando recently took to Instagram to share some shocking claims about the backstory of her death.
90 Day Fiancé star Armando, a 31-year-old dad from San Felipe, Mexico, met his 57-year-old future husband, Kenneth Niedermeier—a dad of four who hails from St. Petersburg, Florida—in an online support group for gay fathers.
Armando and Kenneth shared their coming-out stories and personal histories on the season premiere of TLC's 90 Day Fiancé: The Other Way.
But it was immediately clear that the couple had very different experiences. Kenneth was mostly accepted by his family after coming out and became a dad to his now-adult son and triplet daughters through in vitro fertilization with a friend.
Meanwhile, Armando stayed in the closet for most of his life after growing up in a conservative family in Mexico. The 90 Day Fiancé: The Other Way star came out to his estranged wife—the mother of his six-year-old daughter, Hannah—before they decided to separate. Just a few months later, his wife tragically died in a car accident.
Recently, Armando took to Instagram to share some shocking details about that tragic event in his family's life.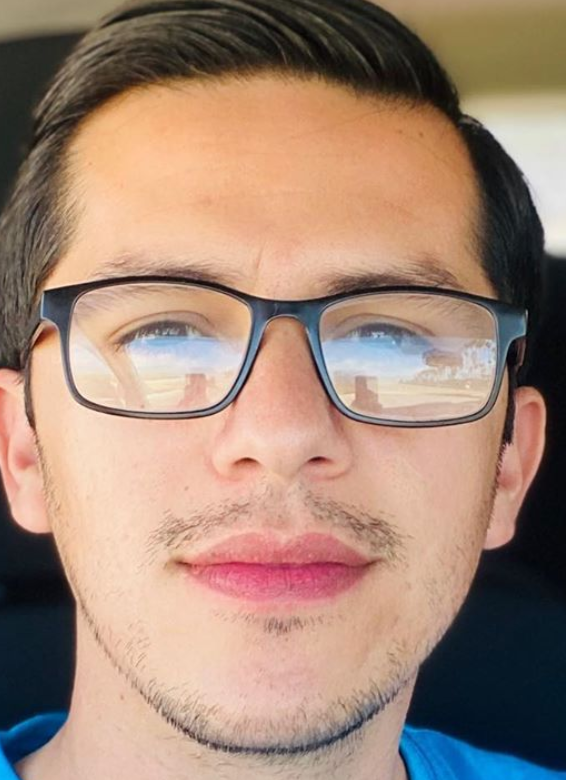 Armando claimed that his former wife's death was preceded by an argument between the couple
Armando recently took to his Instagram stories to share some more of the background behind his ex-wife's sudden death. 90 Day Fiancé blogger John Yates (@johnyates327tv) shared screenshots of the harrowing tale.
"This message is to clear up my daughter's mother's passing," the 90 Day Fiancé star began the post, adding that he felt he needed to make it in order to address any possible rumors that might be swirling. "I am addressing this to clear up any confusion as I did not want to go into specifics on the show but now I find it necessary."
Kenneth's fiancé explained that his wife—whom he said on the show that he'd married in hopes that marriage to a woman would curb his "feelings" about his sexual orientation—had argued with him shortly before her accident.
"My then wife and I had been separated for a few months before her passing for a number of reasons, one of which was anger issues she was working on," the 90 Day Fiancé star wrote.
"During our separation we were working on rebuilding our friendship again," he continued. "During the divorce proceedings and on the evening of her passing, a disagreement took place over finances, and I thought it would be best to leave the situation and return back to my home."
The '90 Day Fiancé' star shockingly seemed to claim that his wife had purposely hit his car
The 90 Day Fiancé star continued his emotional post with a shocking claim about his wife's role in the accident.
After their fight, Armando alleged, his then-wife purposely hit his car on the highway—which ultimately led to her own death on the scene.
"After that, 15-20 minutes later I was driving down the highway, and I was shocked when I was suddenly struck from behind and then was hit again," Armando wrote. "As I continued down the highway I then realized it was my ex-wife and before I knew it she lost control of her vehicle and passed away on the scene."
Armando dropped yet another bombshell in reporting that his estranged wife was pregnant at the time with his unborn child. "As you can understand, this was a very tragic event in the life of my daughter and I, as we lost her and an unborn baby," he wrote.
'90 Day Fiancé' fans flooded the post with support for Armando's family
Kenneth's future husband concluded his post by asking for privacy and empathy from viewers.
"This was a very difficult moment for everyone involved, myself, our family, our friends and has been a long grieving process," the 90 Day Fiancé star explained, "and out of respect for my daughter's mother and her memory I ask for your empathy and understanding on this personal tragedy. Thank you."
Under Yates' screenshots, many 90 Day Fiancé fans lamented the fact that Armando had felt the need to open up about such a tragic, traumatic event in his and his daughter's lives. "So sad," one Instagram user commented. "And shameful he has to comment about it and relive it again because people are nosey."
Another fan agreed, writing sympathetically: "Heartbreaking. Terrible that he has to divulge all that info & ask people not to disrespect her & his daughter."
Still another viewer sympathized with what Armando's then-pregnant wife might have been feeling at the time, while empathizing with Armando as well. "I'd understand if she was angry with him, because she probably knew something was up," they wrote. "He was hiding the fact that he's gay (which is a lie in a relationship), so she had to be hurting. Still doesn't give her the right to ram into his car though. This is so sad."