'90 Day Fiance': Ash Naeck Reveals Avery Warner Ghosted Him Until She Learned They Could Be On 'Before the 90 Days'
'90 Day Fiance' star Ash Naeck opened up about his relationship status with Avery Warner in a shocking new interview.
90 Day Fiancé: Before the Days star Ash Naeck is opening up about his up and down romance with Avery Warner. In the season 4 finale, fans watched as Ash and Avery got ready to spend significant time apart while they waited for his tourist visa to get approved. Although the couple appeared to be headed in the right direction after a tumultuous start, Ash revealed that Avery completely ghosted him until she found out they had a chance of being on 90 Day Fiancé: Before the Days.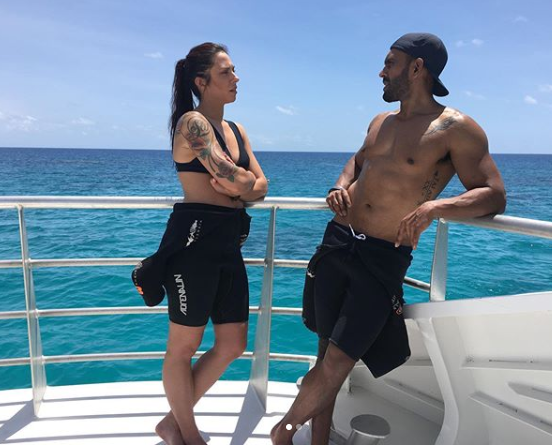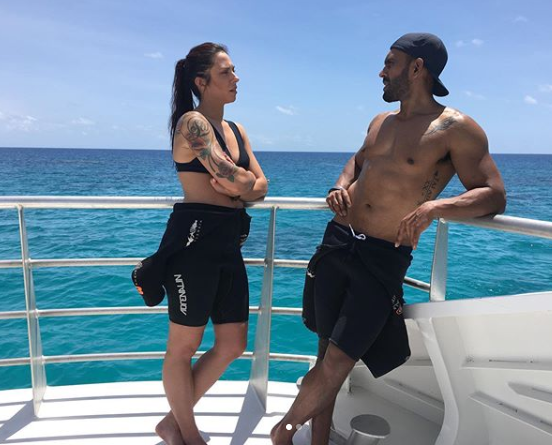 Inside Ash and Avery's rollercoaster romance on '90 Day Fiancé'
Ash and Avery originally met online and had been talking to each other over video for 9 months before the start of 90 Day Fiancé: Before the Days. Both of them have been married before and have children from previous relationships.
At the beginning of their romance, Avery had serious trust issues and wasn't sure Ash was the real deal. It certainly did not help that he works as a relationship coach and is constantly talking with single women about their dating lives.
Over the course of their relationship, Avery broke up with Ash three times but was hopeful that meeting him in person would eliminate her insecurities. Unfortunately, they faced even more hurdles in Australia, including Ash not being forthcoming about his past and saying some controversial things about gender roles.
Despite their struggles, Ash and Avery could not deny they had chemistry together. They were not ready to get married by the season finale of 90 Day Fiancé, but they did agree that spending more time together in the United States was a top priority.
When they parted ways at the airport, Ash and Avery were both devastated to say goodbye.
"I don't want to wait nine months to see you again. It's my priority to get my passport and come see you… I am not taking this lightly, and I think you know that" Ash said. While Avery added, "The love that we have can literally conquer anything."
Are Ash and Avery still together?
Ash and Avery's time on 90 Day Fiancé: Before the 90 Days may have ended on a romantic note, but things took a turn for the worse sometime after filming.
Taking to social media, Ash recently revealed that he and Avery are no longer together after a fan asked him for an update on their romance. Ash told the viewer "no" before quickly deleting his response.
Avery meanwhile, has been consistently updating fans on her Instagram page. In one of her most recent posts, she tagged an image of herself by writing, "revenge body," which is likely alluding to the breakup with Ash.
While Avery has not confirmed her split from Ash, the two did take part in the upcoming 90 Day Fiancé: Before the 90 Days tell-all, so we should learn more about what transpired in the near future.
Ash reveals Avery ghosted him before appearing on 'Before the 90 Days'
In the meantime, Ash recently appeared on The Domenick Nati Show and discussed some of the rumors surrounding his relationship with Avery.
In the interview, Ash slammed Avery for being "impulsive" and revealed that she does not have custody of her daughter. He also confirmed that he and Avery broke up and that he has yet to move on to someone new.
At one point, Ash confirmed that Avery ghosted him after they first started talking and only returned his calls after she discovered the deal with 90 Day Fiancé: Before the 90 Days. While many people think this puts Avery in a bad light, Ash took a more positive stance on what happened.
"I'd like not to think like that but uh I think it can be seen in two different ways right now. Some people will think you know what she came back because of a show and some people will think well it was a way for her to come reconnect back again," he shared.
Despite everything that happened between them, Ash went on to say that he is still in love with Avery and would marry her in a heartbeat.
Ash starts drama between Avery and another '90 Day Fiancé' star
While fans wait to see what unfolds in the tell-all, some of the special has already been leaked online. The leaked footage doesn't tell us much about Ash and Avery's drama, but it does show her getting into a heated exchange with Tom Brooks.
According to Starcasm, Avery and Tom butted heads during the tell-all because Ash asked him to tempt Avery on social media. Ash was apparently worried that Avery was cheating on him and asked Tom to message her and see if she would cheat.
"Ash asked Tom to help him test Avery's commitment," an inside source named Katrina shared. "So to help his friend, Tom began communicating with Avery and asked her out. She said yes a mere two days after one of her many breakups with Ash."
Avery has since denied the reports that she agreed to go out with Tom. Taking to Instagram, Avery assured her followers that the rumors are "bullsh*t."
Part 1 of the 90 Day Fiancé: Before the 90 Days season 4 tell-all airs Sunday, June 7, on TLC.