'90 Day Fiancé': Ash Reveals Why Avery Dumped Him After Filming
90 Day Fiancé couple Ash Naeck and Avery Warner are officially not together. But breaking up is nothing new for them. If you ask Ash, he'll tell you they've broken up a total of 10 times. If you ask Avery, she'll tell you the number is closer to five.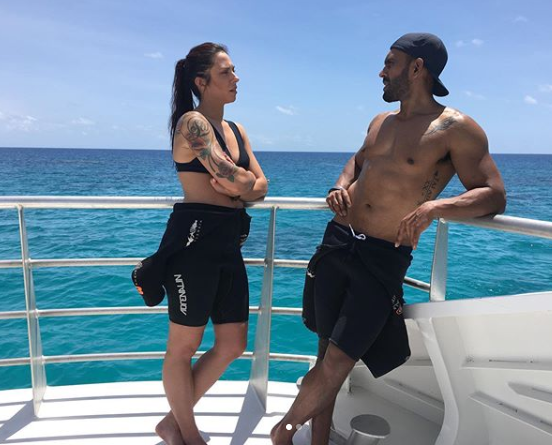 "Well, we were chatting about that a few weeks ago and we always have like a little argument," said Ash in an interview with The Domenick Nati Show that took place June 1. The interviewer had just asked him how many times he and Avery had broken up.
"I said to her that we've broken up like 10 times and she's like, 'No, no. We've broken up only five times.' And I'm like, well, I'm a guy so I try to double everything up. And a girl will always try to divide everything down. So let's come in between and say seven times give or take," he said, though added that he might be "exaggerating and putting an extra two or three on top. But I would say more than five times."
Ash and Avery aren't together after '90 Day Fiancé'
One thing is for certain, though: Avery has done more of the breaking up than Ash.
"We are not together. We broke up a few weeks ago," Ash confirmed. But he says that he and Avery are "still friends" and "still close."
"But we are not together at this moment," he said.  
"There's a possibility you'll get back together, right?" asked the interviewer.
"I don't want to say yes and I don't want to say no. You never know what can happen," he responded.
Why Ash and Avery broke up the most recent time
Ash says he and Avery partially broke up because of the pressure filming 90 Day Fiancé put on their relationship.
"I guess it was a lot of pressure, there was a lot of tension, there was a lot of revisiting the past, and that put a lot of pressure on the relationship. Plus, on top of that, it's a long-distance relationship. So it put a lot of pressure on both of us," he said.
Initially in the interview, Ash said that the breakup was mutual. But later on, he said that it was Avery's choice.
"Breakup-wise let's say, right now, it was mutual. Because I don't know if I'm allowed to say that, who broke up. Because I think that is left to the 'Tell-All,'" he said first.
Ash and Avery's most recent breakup largely had to do with Avery's "trust issues with men," according to Ash.
"Avery has a lot of trust issues and trust issues with men," he said. "We did break up on a situation where Avery felt trust was questioned. So on that basis, she decided to break up. Whether if it's stupid or not, I think you guys will see it. I'll leave that to the opinion of people."
As for if Ash is dating yet, he said: "Oh, God no. Please. I need a break."
Read more: '90 Day Fiancé': Usman Umar Is Worried Babygirl Lisa Hamme Would Call the Cops on Him and He'd 'Go to Prison for No Reason'