'90 Day Fiancé': Ashley Martson Fires Back at Fans While Celebrating a 'Wild' 3 Years With Jay Smith
90 Day Fiancé stars Ashley Martson and Jay Smith's tumultuous relationship had many fans convinced they weren't going to make it. So far, the couple has proved everyone wrong, and Ashley took to Instagram recently to celebrate their third wedding anniversary.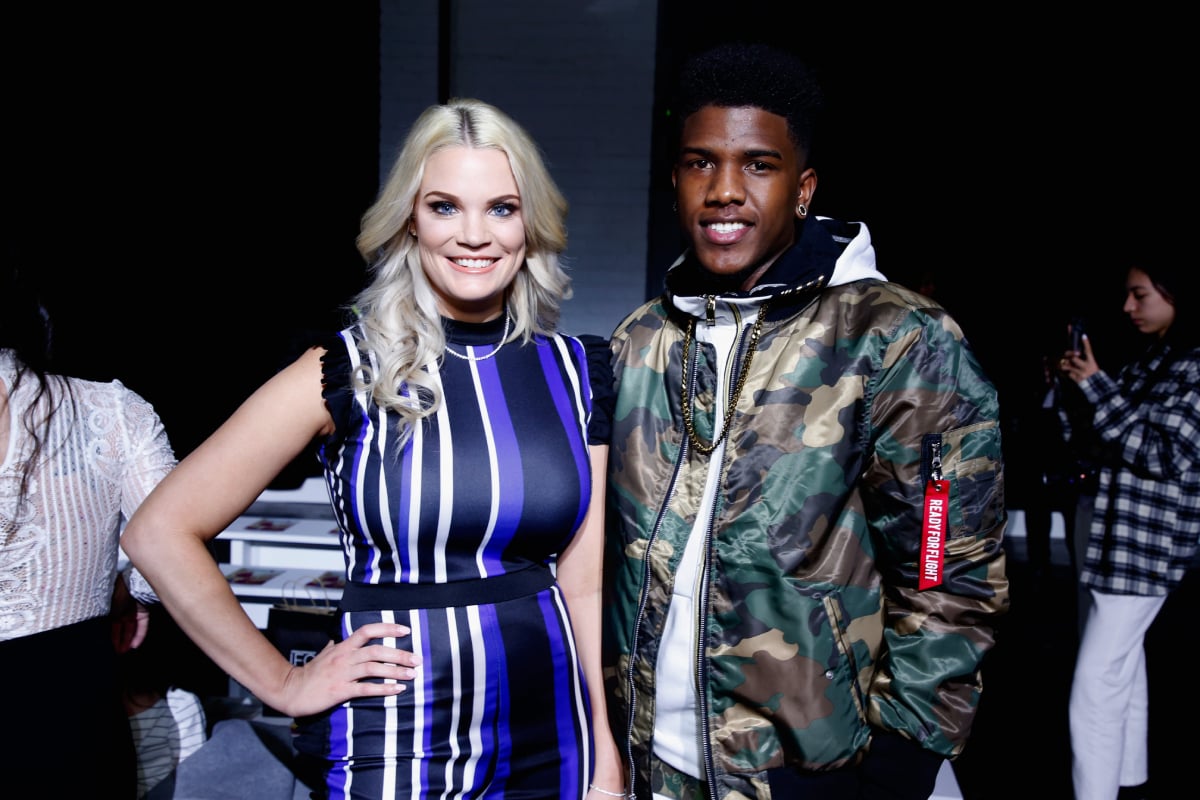 The '90 Day Fiancé' stars are trying to make their marriage work
Ashley and Jay have split and reconciled a number of times since fans first met them on season 6 of 90 Day Fiancé. Their most recent reconciliation came in March 2020, and an insider dished to E! News that they were giving it everything they had to make it work.
"They are back together and they are trying to make it work out," the source shared. "[Ashley] wasn't happy without [Jay]. She is trying to make it work, and he is manning up about his behavior more."
The insider added that Ashley and Jay rekindled their romance just days before the COVID-19 pandemic hit, and they planned on "staying together through the quarantine."
Ashley and Jay hang with a controversial '90 Day Fiancé' star
Last month, Jay told his Instagram followers that he was opening his own tattoo parlor – Jay Skinz Tattoo – after working as an artist at Ego Ink. Jay said that he is ready to branch out on his own and "can't wait" for the next chapter of his life to start.
Jay Skinz Tattoo had its official grand opening in the second weekend in August, and both Jay and Ashley shared pics from the event on social media. That's when fans noticed a familiar face in the crowd — controversial 90 Day Fiancé star Lisa "BabyGirl" Hamme.
RELATED: '90 Day Fiancé': Babygirl Lisa Hamme Denies She Was Fired By TLC After N-Word Controversy
According to Soap Dirt, Lisa lives in the exact same time where Jay opened his shop – York, Pennsylvania. Lisa said that she "stopped on in" at the opening because she wanted to wish her fellow TLC stars "much success."
Fans posted messages of support and congratulations, and they didn't seem to have a problem with Lisa's appearance. Ashley also thanked Lisa for the visit.
Ashley says her 3 years with Jay have been 'wild'
Jay and Ashley made it to their third anniversary during the first week of August. She marked the occasion by posting a series of pics from their Jamaican wedding ceremony. In the caption, Ashley wrote, "It's been a wild 3 years but here we are celebrating! I love you so much! Happy anniversary."
The comments section featured plenty of positive messages from fans, as well as an assortment of best wishes from past and present 90 Day Fiancé stars. However, one comment stood out that didn't sit well with Ashley.
After Jay commented "Love you babygirl" in response, one fan asked him, "Are you sure you're on the right Instagram?" This comment seemed to infuriate the TLC star, who responded, "Are you dumb or stupid? Or both?"
New episodes of the 90 Day Fiancé franchise air Sunday and Monday nights on TLC.