'90 Day Fiancé': Ashley Martson Reveals Just How Little the Cast Makes on the Show
Some cast members of 90 Day Fiancé have been through more than others. The more seasons a person is on, typically the more drama fans see them get in. Ashley Martson has certainly had her fair share of issues in front of the 90 Day Fiancé cameras. She and Jay Smith have gone back and forth between being together and splitting. Recently, while talking about her split from Smith, she revealed just how little money she made from the franchise.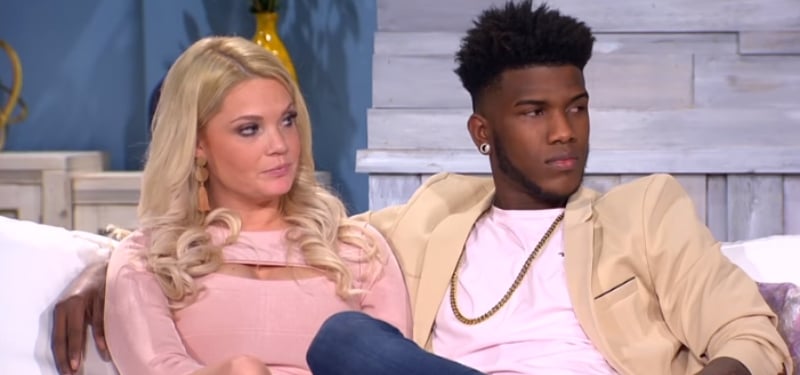 Ashley and Jay's relationship
Smith and Martson first appeared on season 6 of 90 Day Fiancé. They eloped despite the concerns of family and friends. Shortly after getting married, Martson discovered that Smith had been messaging women on Tinder. After taking him back, she found out that Smith had cheated on her again.
"I'm a big believer in following your heart and it is true that I took Jay back once again," she told In Touch at the time of their breakup. "I know people will judge me and, while I can accept that, it was ultimately my decision. However, what my friend is saying turned out to be true and Jay confirmed it himself on the phone that he did indeed have another girl who is claiming he got her pregnant. He said he doesn't believe her but they are going to get a test done and, regardless, it's clear he cheated on me."
After spending time apart and trying to get a divorce, Smith and Martson somehow found their way back to one another. The two made a YouTube video in March detailing how they got back together.
"I feel, like, if you have trouble in your marriage or your relationship and you choose to try it again, you have to tell yourself before you get back in that relationship that 'the past is the past,'" Martson said. "You chose to forgive for what they did in the past."
RELATED: '90 Day Fiancé': Deavan Clegg Makes a Surprisingly Little Amount of Money Through OnlyFans
But alas, the reunion didn't last long. By September, the two claimed to be done for good.
Ashley Martson says she didn't make a lot of money
Fans have always wondered how much stars of the reality franchise made. While ranges of salaries have been published, the exact salaries of castmates differs. In a recent Instagram Q&A, Martson revealed just how little she made from the franchise.
When a fan asked, "Do they pay a decent amount to be on '90 Day Fiancé'?" she responded, "I could make more flipping burgers at Burger King."
According to Screen Rant, cast members make $1,000 per episode that they appear in.
Martson isn't the only castmember who has complained about how little they made. 90 Day Fiancé: The Other Way castmember Deavan Clegg recently took to Instagram live to talk about how the threats her family was receiving weren't worth the amount of money she made.
RELATED: '90 Day Fiancé': Fans Discover Proof That Nicole Nafziger Has Been Impersonating Her Boyfriend Azan Tefou on Instagram
"I just had to clear that one thing up because the amount of money I was paid is not worth my daughter's jeopardy," she said. "Cause I didn't get paid that much.
"The amount I made on TLC for both seasons, I made in one month doing my own s*it," she continued. "Money is not worth it when my family is being threatened and put in danger and we're not even making enough money for protection or getting offered protection."
TLC has not released exact figures on how much they pay the cast.