'90 Day Fiancé': Ashley Martson Reveals the Real Reason For Her Final Split With Jay Smith—'I Was Driving Myself Insane'
Jay Smith, a tattoo artist from Jamaica, and Ashley Martson, a mom and entrepreneur from York, PA, have had one of the most tumultuous relationships in 90 Day Fiancé history.
Ashley, 34, married Jay, 22, in 2018. But she filed for divorce in 2019, following a number of revelations about Jay's infidelity. Since then, Jay and Ashley have reconciled and split several more times. Most recently, they bought a tattoo shop together in Ashley's hometown and appeared to be back together for the long haul.
But on Sept. 20, 2020, Ashley took to Instagram and announced her permanent separation from Jay in a now-deleted post. In her Instagram stories over the same weekend, the 90 Day Fiancé star opened up about the final straw in her complicated relationship with her soon-to-be-ex-husband.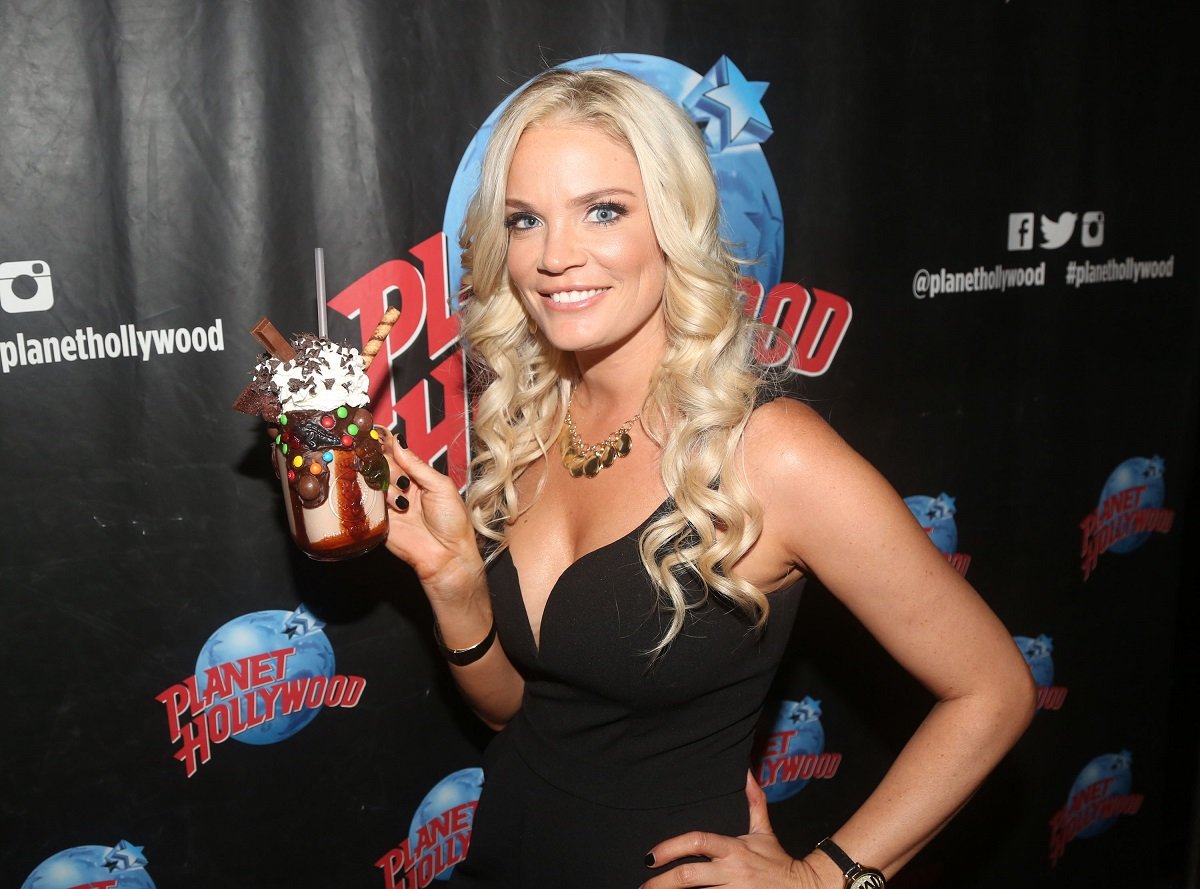 Ashley said she couldn't forgive Jay for cheating
On her Instagram—from which she's since deleted all traces of Jay, as well as the post in question—Ashley revealed her separation news on her own terms on Sept. 20.
In a heartfelt caption, the 90 Day Fiancé star explained that she was never fully able to move past Jay's infidelity.
"Before the stories get all misconstrued, I will just address it myself," Ashley wrote. "Jay and I have made the decision to separate for good. I thought I was stronger and more forgiving but I'm not. Sometimes when trust is broken, it just cannot be repaired."
Jay's ex added that there was no final inciting incident when it came to her reasons for leaving. Instead, Ashley explained, the couple's trust issues simply couldn't ever be repaired.
"I wish Jay the best and we are both on the same page with this," she wrote. "No one cheated. No one did anything. I simply couldn't get over the past. I gave my all to this marriage and as I type this I'm heartbroken, this isn't how I envisioned my future. We want to thank everyone who has supported us and were rooting for us."
Ashley ended her post by apologizing to her close friends and family for letting them "find out this way," explaining that she just didn't "have the strength to talk about it."
"Please forgive me," she concluded.
The '90 Day Fiancé' star explained what ultimately led her to end the relationship
After her big reveal on Instagram, Ashley answered several questions from curious 90 Day Fiancé fans who wanted to know more about her split from Jay.
One viewer asked Ashley how she was feeling in the wake of the breakup.
"I'm feeling an overwhelming amount of sadness and completely lost," Ashley responded candidly. "A lot of anger and disappointment in myself."
Another Instagram user asked why Ashley and Jay ultimately knew that they weren't able to get past what had gone on in their relationship. According to Ashley, it all came down to a fundamental lack of trust. It was simply too broken—and it ended up taking a toll on both of them when they tried to reunite.
"When I couldn't even focus in school because I was too concerned he was up to no good," Ashley wrote of the moment she realized it was over. "After the freshness of getting back together wore off, and we would fight. I would bring it up. I tried hard but the longer the relationship continued the worse it got. I was driving myself insane and him as well. It wasn't fair to either of us."
Jay's ex also updated fans on what was next in her life
Ultimately, despite her heartbreak, the 90 Day Fiancé star said she staying positive. Ashley told fans she was moving on in order to focus on her kids, friends, businesses, and future.
One fan wished Ashley "peace and happiness," and Ashley responded optimistically in her Instagram stories, "I'll bounce back like I always do."
And in response to fans who asked where Jay lived now, she explained that she "had no idea," adding that it "wasn't her business."
Still, it was clear that Ashley wasn't exactly ready to jump into another romantic relationship anytime soon. A viewer asked if he could take her on a date, and she quipped in response, "Too soon, dude."
She told another follower that she would date after she took "time to heal" from her two years of marriage to Jay. For now, she was simply going to focus on herself.