'90 Day Fiancé: Ashley Martson Gives Fans a New Life Update After Saying She 'Left' Husband Jay Smith
Ashley Martson and Jay Smith are the resident on and off couple of 90 Day Fiancé. Whether they are together or not seems to vary from month to month. Most recently, the two announced that they were back on. But a recent post from Martson on Instagram has some fans wondering what's really going on between them.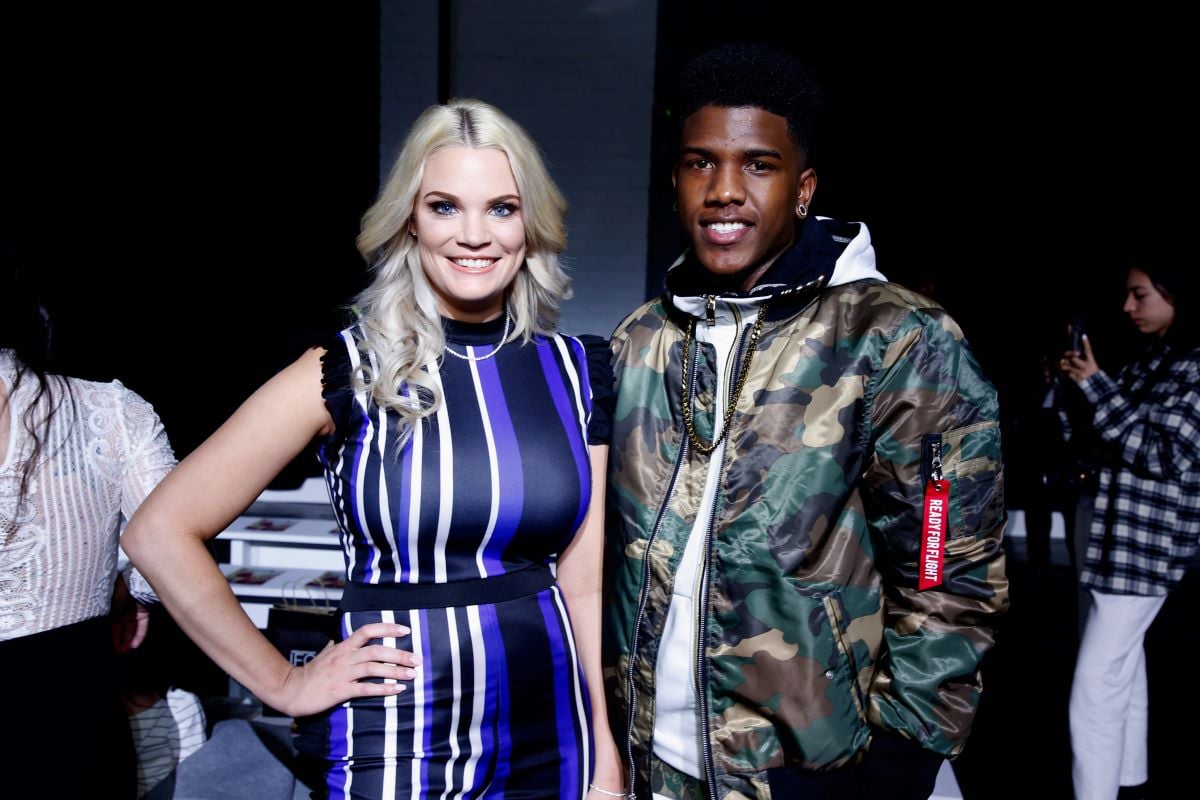 Ashley and Jay's relationship
Martson and Smith met while Martson was on vacation in Jamaica. Smith was only 19 at the time but he initially lied about his age.
The two got scouted by 90 Day Fiancé while Martson was looking for help getting Smith a visa.
"We were together way before the show ever was involved," she said. "They became involved a week before Jay's visa interview (His visa interview took 10 months from start to finish.) A casting agent messaged me on Facebook after I commented in an immigration chat room asking questions in regards to the interview process. I never heard of the show or applied."
The two were barely hanging on to their relationship at the end of their season after it was revealed that Smith had been on Tinder and was inviting girls over to Martson's house while she was at work.
The breakups and makeups
After leaving Smith due to the Tinder incident, Martson took him back only for him to cheat on her once again.
"I'm a big believer in following your heart and it is true that I took Jay back once again," she told In Touch after she broke up with him again. "I know people will judge me and, while I can accept that, it was ultimately my decision. However, what my friend is saying turned out to be true and Jay confirmed it himself on the phone that he did indeed have another girl who is claiming he got her pregnant. He said he doesn't believe her but they are going to get a test done and, regardless, it's clear he cheated on me."
Though she said she was done with Smith after that infraction, the two soon started showing up in each other's Instagram pictures. Eventually, the pair made a YouTube video and addressed their splits and the fact that they were back together.
"I feel, like, if you have trouble in your marriage or your relationship and you choose to try it again, you have to tell yourself before you get back in that relationship that 'the past is the past,'" Martson said. "You chose to forgive for what they did in the past."
Ultimately, in order to forgive Smith, Martson had to basically forgive and forget everything that he had done to her.
"So you need to remember that, because obviously our minds wander about things and we just have to tell ourselves, 'Hey, listen. You forgave. So, the past is the past.'"
Are they still together?
Recently, Martson posted an interesting picture to her Instagram story.
"Just wanted to let you know that I left Jay," she wrote.
But in the next story, she made it clear that she was joking.
"For this man. Sike!" she captioned the photo of a mannequin head.
While she clearly hasn't left Smith, it looks like Martson is embarking on another journey. The photos appeared to be taken during a cosmetology class so maybe Martson is working on something new in the career department.