'90 Day Fiancé' Star Ashley Martson Slams Jax Taylor as 'Lying Racist' After Calling Her 'Poor White Trash'
Ashley Martson from '90 Day Fiancé' is calling on Bravo to fire Jax Taylor from 'Vanderpump Rules.' The TLC star exposed message showcasing Taylor in a negative light.
Ashley Martson from 90 Day Fiancé is calling out the Vanderpump Rules star Jax Taylor. The latter was exposed by the former after she revealed private messages he sent her on Instagram. Taylor's character and racial remarks have come into question following the firings from the show he stars in. Martson had called on Bravo to do the same with Taylor exposing his messages to all of her fans.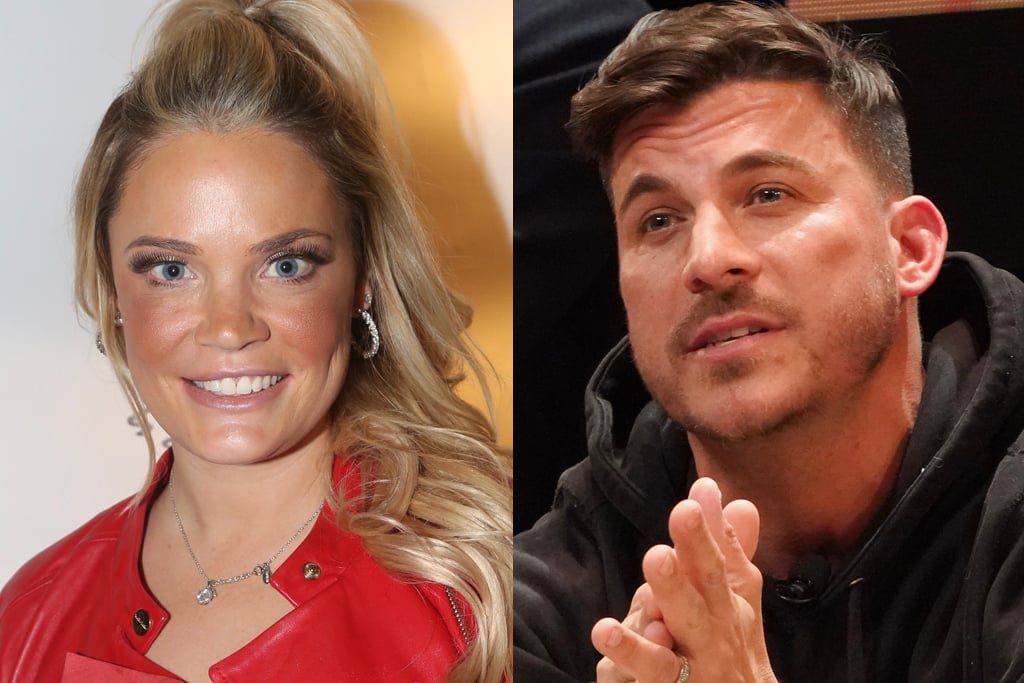 Ashley Martson wants Jax Taylor fired
Two reality show worlds collided when Martson call on Bravo to ax Taylor from Vanderpump Rules. Her calling came after the massive firings from Stassi Schroeder, Kristen Doute, Brett Caprioni, and Max Boyens.
Did y'all see Bravo fired four cast members? Well, Bravo don't leave out old Jax Taylor who harassed us when our show first aired. If you don't understand why I find this racist please watch my story. Education is key," Martson posted on Instagram.
Martson posted a comment that Taylor made on her Instagram account under a photo with her fiancé Jay Smith.
"Your [man's] nose is the size of his head," Taylor wrote.
Jax Taylor has more trash to spew
After the controversy, Martson posted an update when Taylor's representative denied all of the allegations about his client.
"So Jax Taylor's representative says he denies all allegations that he commented the comment I have on my page," she posted. "Wow talk about being f**king spit in the face. An apology would have been nice but now he is just denying what we literally just posted the receipts of!!!! Jax, you are a real racist lying piece of trash. Let me guess someone hacked out?!? What  f**king joke."
The TLC reality TV personality also pointed out that although Taylor denied making those comments, Lance Bass said in his podcast that he spoke to him about why the comment was troublesome.
"F**k you Jax! I posted my last post in hopes you would apologize for your disgraceful actions," Martson wrote. "I wouldn't do requested interviews or involve anyone else. Now you wanna lie and deny. Game on B*tch let me guess you didn't DM me the second photo either right? GTFOH."
"Sad your best friend who officiated your wedding talked to you and you never denied it and he tried to tell you why it was wrong and now you turn to straight lying," she continued. "Ps. I know you will see…this fupa is stepping with one p dumb*s."
Jax Taylor's other problematic message
The second screenshot that Martson posted was of Taylor being critical of her and her fiancé.
"Douche bag! Both of these two are idiots. You have a kid for God's sake," Taylor allegedly commented.
The 90 Day Fiancé had more receipts and also shared a screenshot of a DM she received from the Bravo personality.
"Pathetic you are… I know everyone at TLC they all make fun of you.. you are poor white trash.. your daughter is in for a world of hurt cause her mom's a complete fool," Taylor allegedly wrote. "Even your dumb friends have messaged me saying you want to be famous and [you're] not smart.. your own friends I can't wait to post this… your own friends call you pathetic as well as the people on the show."
Bravo has not publicly commented on what will happen with Taylor next season on Vanderpump Rules. There's also no word as to when production for season 9 would start.