'90 Day Fiancé': Asuelu Pulaa Chooses Kalani Faagata Over His Family
90 Day Fiancé stars Kalani Faagata and Asuelu Pulaa have encountered many obstacles on their road to marital bliss over the years.
In addition to the stress of parenting two sons under two years old, Kalani and Asuelu have struggled with their cultural differences and language barrier, as well as their relationships with each other's families. Kalani has often accused Asuelu of "throwing her under the bus" to his family in order to take the heat off of himself.
But on a new episode of 90 Day Fiancé: Happily Ever After, Asuelu defended Kalani to his mom, Lesina, and two half-sisters, Tammy and Rosa.
During a trip to visit the three women in Washington, Asuelu had to turn down his mom's request for a gift of $1,000 in order to stick to his budget for the sake of his wife and children. This enraged his relatives—but Asuelu uncharacteristically stuck to his guns and defended his marriage in the new preview.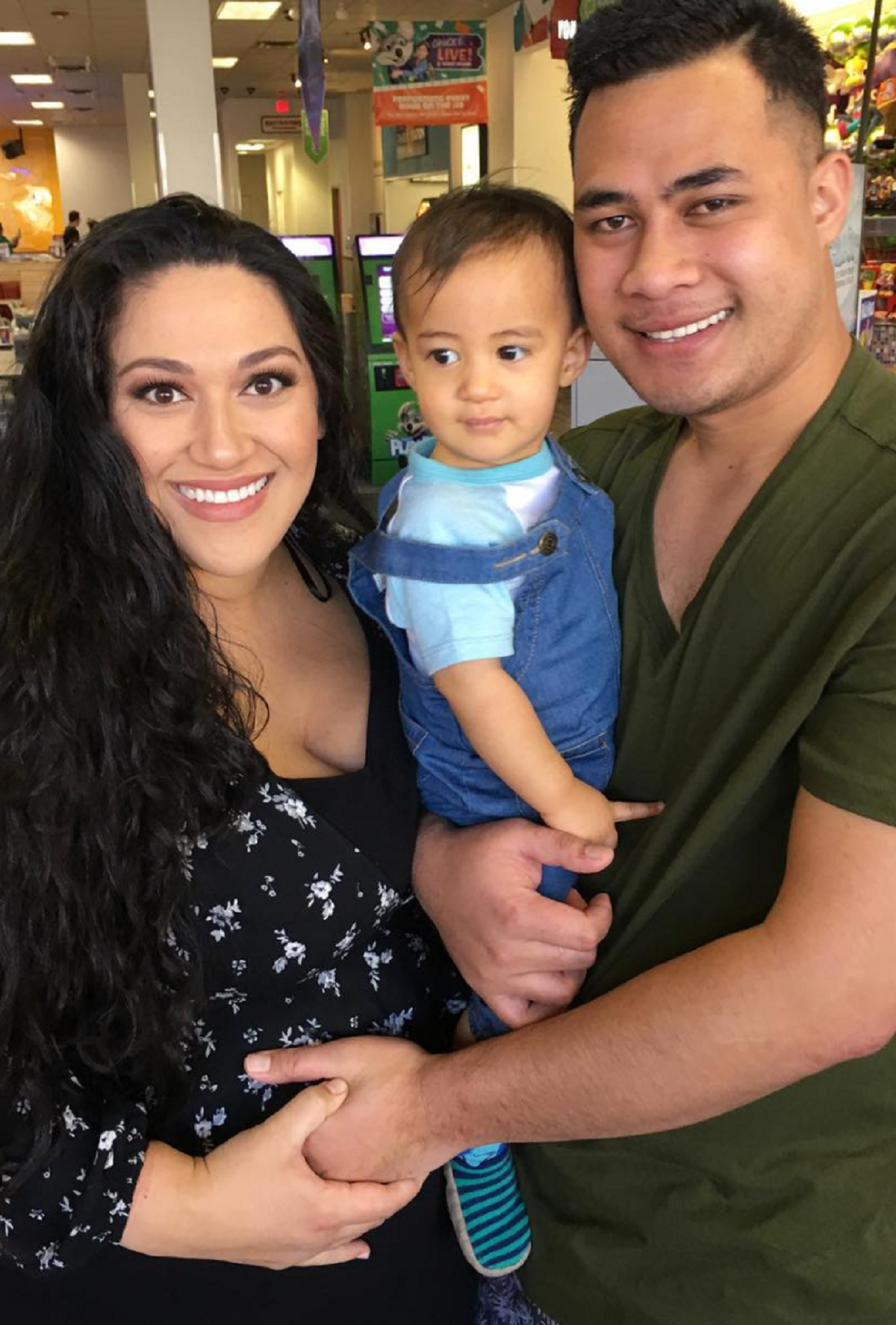 Asuelu said he wanted to adopt American customs now that he lived in the U.S.
On his way to dinner with his mom and sisters—sans his wife, Kalani—Asuelu told 90 Day Fiancé producers that he wanted to improve his relationship with his family.
"After the dinner last night, I feel so weird and awkward. The dinner didn't end well," the 24-year-old dad of two lamented. "My family just leave—upsetting. I feel trapped. But I really want to make my relationship with my mom and sister be good."
After being welcomed by his mom and sisters with open arms, the 90 Day Fiancé star explained that he wanted to hash things out.
"I told my wife I want to come here and talk to you alone, what's happening last night," Asuelu told Lesina, Tammy, and Rosa.
As for Asuelu's hopes for the future, he told TLC producers that he hoped to embrace American values and traditions now that he lived in the U.S. with his growing family.
"My family want me to send them whatever they want," he complained. "But now I have my kids, so I can't do this. I really want to tell my family, I want to adopt American life, because I'm not living in Samoa—and I try to be like American men."
But Lesina felt differently, telling producers that she fully expected her son to stick to Samoan traditions instead.
"I want him to carry on with Samoa's culture, even if he marry an American woman," Asuelu's mom asserted.
RELATED: '90 Day Fiancé': Asuelu Pulaa's Sister Argues That Kalani Faagata Is 'Controlling' Asuelu
Asuelu's sister called his wife 'controlling' and suggested that he was only with her because they had kids
Pointing out that Kalani's family was "still close and loved each other," money or not, Asuelu boldly told his family members that he longed for his wife to see his relatives embracing him even if he didn't financially support them.
But Tammy, Asuelu's sister, wasn't impressed. "'Kalani's family, Kalani's family, Kalani's family,'" she said sarcastically. "What about your family?"
Tammy even told TLC producers that she thought Kalani was "controlling" her brother, in part because he was eight years younger than his wife.
"First, I was worried Asuelu was marrying American girl," Tammy said. "And then we thought, 'Oh, maybe she will be able to send money to Samoa to help out our family.' But now, I feel like she control Asuelu."
But Asuelu defended his wife, pointing out that all of their finances were shared now that they were married and had two young children.
"I'm not single anymore," the 90 Day Fiancé star said, much more confidently than usual. "My money, it's Kalani's money. Kalani's money is my money."
But Tammy harshly accused Asuelu of being with Kalani simply because she got pregnant twice.
"The reason you are here is because she got pregnant," Asuelu's sister argued. "But if it's not—maybe you're not even with her."
RELATED: '90 Day Fiancé': Fans Can't Get Enough of Kalani Faagata's Dad
Asuelu walked out, effectively choosing Kalani over his family
Kalani's husband seemed to take offense to his sister's comments about his wife. He stood up, hugged his mom, and left on his own—despite Lesina's requests that he stay for dinner.
"No, why are you leaving?" Lesina wanted to know. "I don't want you to leave!"
Asuelu explained that he decided to leave because of his family's negative comments about Kalani.
"I think my mom has always got my back, but my sister hate Kalani," the 90 Day Fiancé star said. "And I can't fix it. So I just leave the house and go back to see my wife."
The 90 Day Fiancé star even suggested that he felt he had to choose between his mom, his sisters, and his wife.
"I love my family. I love my wife. And I think that I can't have both," Asuelu said sadly.
This behavior was bold and out of character for Asuelu, whom Kalani often accused of "throwing her under the bus" when it came to his family of origin.
His decision to walk out on his mom and sisters in favor of his wife seemed to surprise them—and it definitely wasn't what Kalani usually expected from him, either. It seemed that Asuelu was finally choosing his new family with Kalani over his Samoan relatives.